Have you been hungry for more of your favorite kitchen competition since season two of OFTV's This Is Fire aired last month? Us too. That's why Chef Jojo brought the winners of seasons one and two, Kazumi and Nathan Webb, back to the kitchen for the ultimate tournament of champions: The Superfinals.
Not only did the winner get the bragging rights that go with being the first-ever This Is Fire Grand Champion, but another $10,000 cash to sweeten the deal. Read on for a recap of This Is Fire: The Superfinals.
Warning: spoilers ahead.
The Superfinals: Surf and Turf
Air Date: March 13, 2023 | Watch on OFTV
Kazumi and Nathan have a hard time hiding their nerves the instant they set foot back in Chef Jojo's kitchen. Kazumi is particularly nervous about taking on Nathan, since she hasn't cooked competitively since season one.
Chef Jojo evens the playing field with the dish they'll be making for the Superfinals: a luxe surf and turf, complete with wagyu beef and caviar truffle. Kazumi is totally at home cooking lobster, and Nathan's a pro at steaks.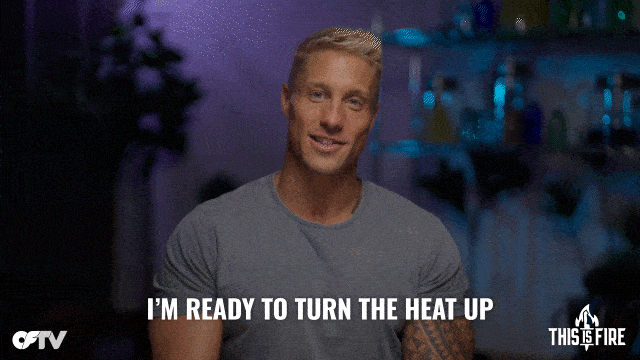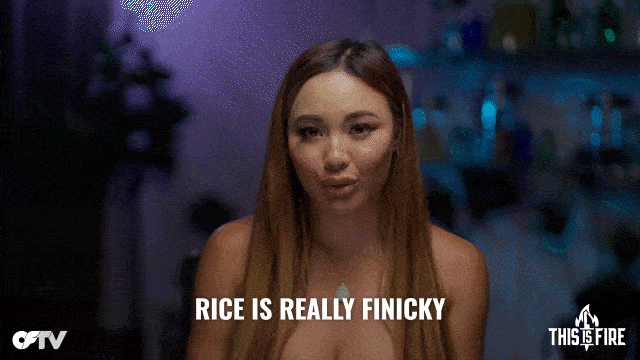 Kazumi immediately decides to lean on her strengths, and plans a multi-coursed East Asian feast of wagyu nigiri and poke. Nathan opts for a more rustic meat-and-potatoes approach: a steak, a lobster tail, and steak fries.
Chef Jojo becomes nervous when Kazumi decides to make sushi rice for her poke. After all, there's only thirty minutes on the clock and rice is notoriously difficult to cook perfectly.
And with $10,000 on the line, the rice needs to be perfect.
Halfway through the challenge, both chefs make some critical errors. Nathan peppers his steak too early, and risks ruining the steak's seared flavor. Meanwhile, Kazumi's undercooked her sushi rice and decides to add pita chips to the mix. Poke nachos?
The chefs rise to the occasion and do some damage control on their dishes. Kazumi even finds the time to daydream about Nathan and Chef Jojo.
Although, maybe that distraction caused her to spill her rice in the final few moments of the competition.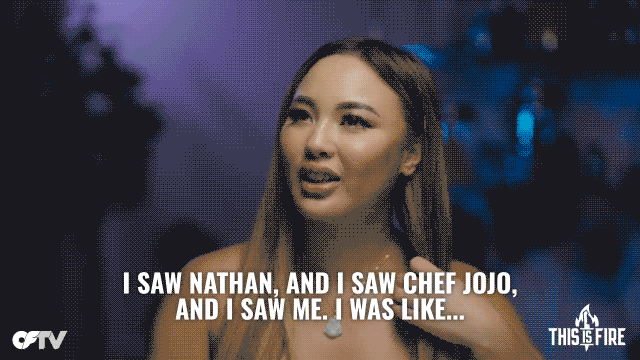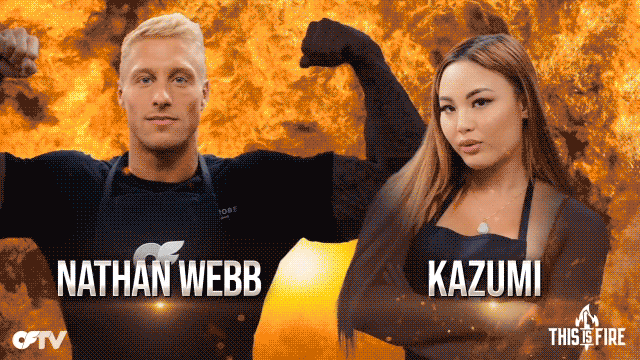 At the two-minute warning, Chef Jojo needs to remind Nathan to add the truffle to his plate. Kazumi wonders why she didn't pick simpler dishes. It's chaotic, but everything makes it to the plate… even the rice.
Chef Jojo tastes Kazumi's lobster poke nachos and wagyu nigiri first. Her ambitious menu paid off: Chef Jojo is blown away by her perfectly-cooked steak (and rice). Nathan is definitely feeling the pressure as Chef Jojo tastes his dish.
After the most stressful deliberation in This Is Fire history, Chef Jojo has his winner… Nathan. If he ever wants to change careers, Nathan will always have a spot with Jojo.
Did you agree with Chef Jojo's decision? Drop your fire opinions below!