Sophie Kesaei's time in the spotlight began shortly after she answered a casting ad for a reality TV series filming in northeast England. Little did she know that Geordie Shore would be a big hit for MTV, and that she would become one of its breakout stars. Since departing the show years ago, Sophie's managed to keep her brand relevant and active… and she's taken OnlyFans by storm. We sat down with her to find out how exactly Sophie Kassaei approaches OnlyFans.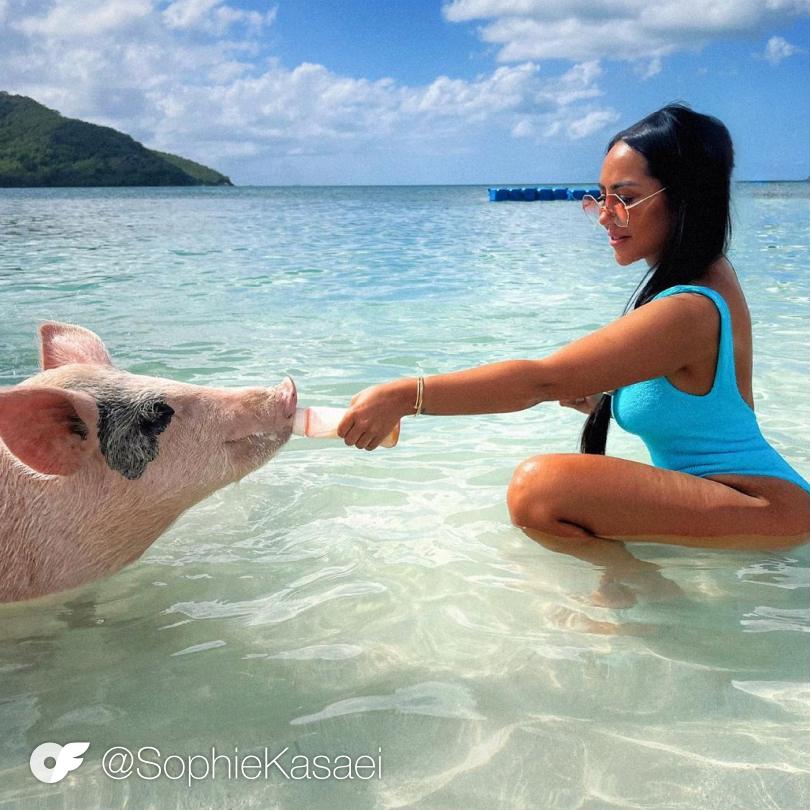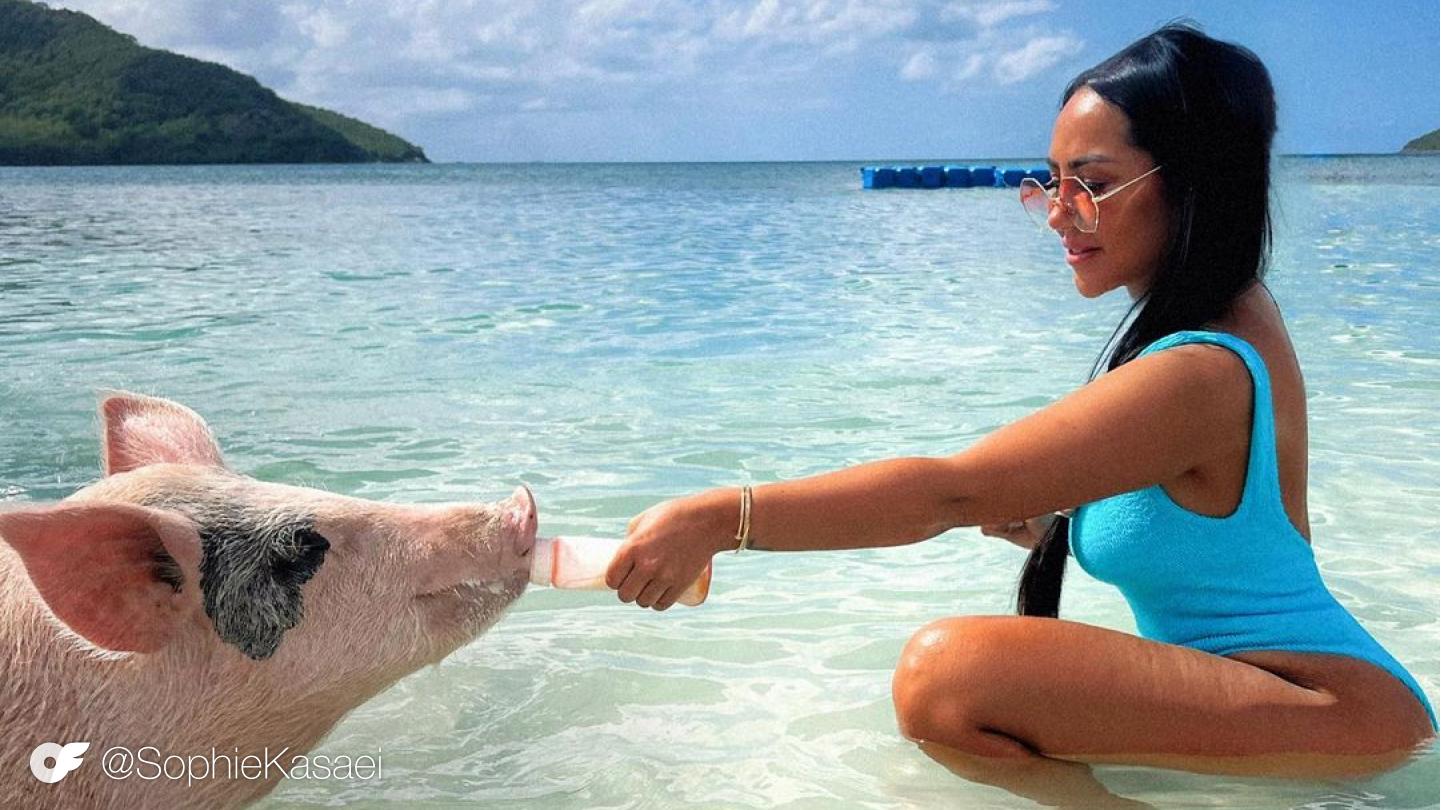 How would you describe your OF aesthetic?
Three words: Extra. Cheeky. Glam.
What's a typical day look like for you?
Wake up, meditate, and have an iced coffee. I'm a pro at iced coffee. Then it's the gym, and dog walks.
But I'm always on the move, as a jet-setter, because I love to travel. I have a crazy social life and I love meeting new people and spending time with old friends too.
What parts of your life do you love sharing on OF?
I'm so excited to show everyone that I'm not just this party girl from TV. I have another side to me. As I get older, I'm appreciating the simpler things in life: cooking, walking with my dog, family, sitting in a pub drinking cider, sitting by a fire. These things make me happy.
Fans probably don't know that I'm half-Persian and I speak fluent Farsi. I also love to sing.
Any advice for new creators on OF?
New creators need to know that OnlyFans may have a "label" on it, but I have never felt more safe on a platform. I can really talk to my fans, and be who I want to be without judgment.
I love knowing that people are signing for OnlyFans because they love me. The word "fans" in OnlyFans really means something here.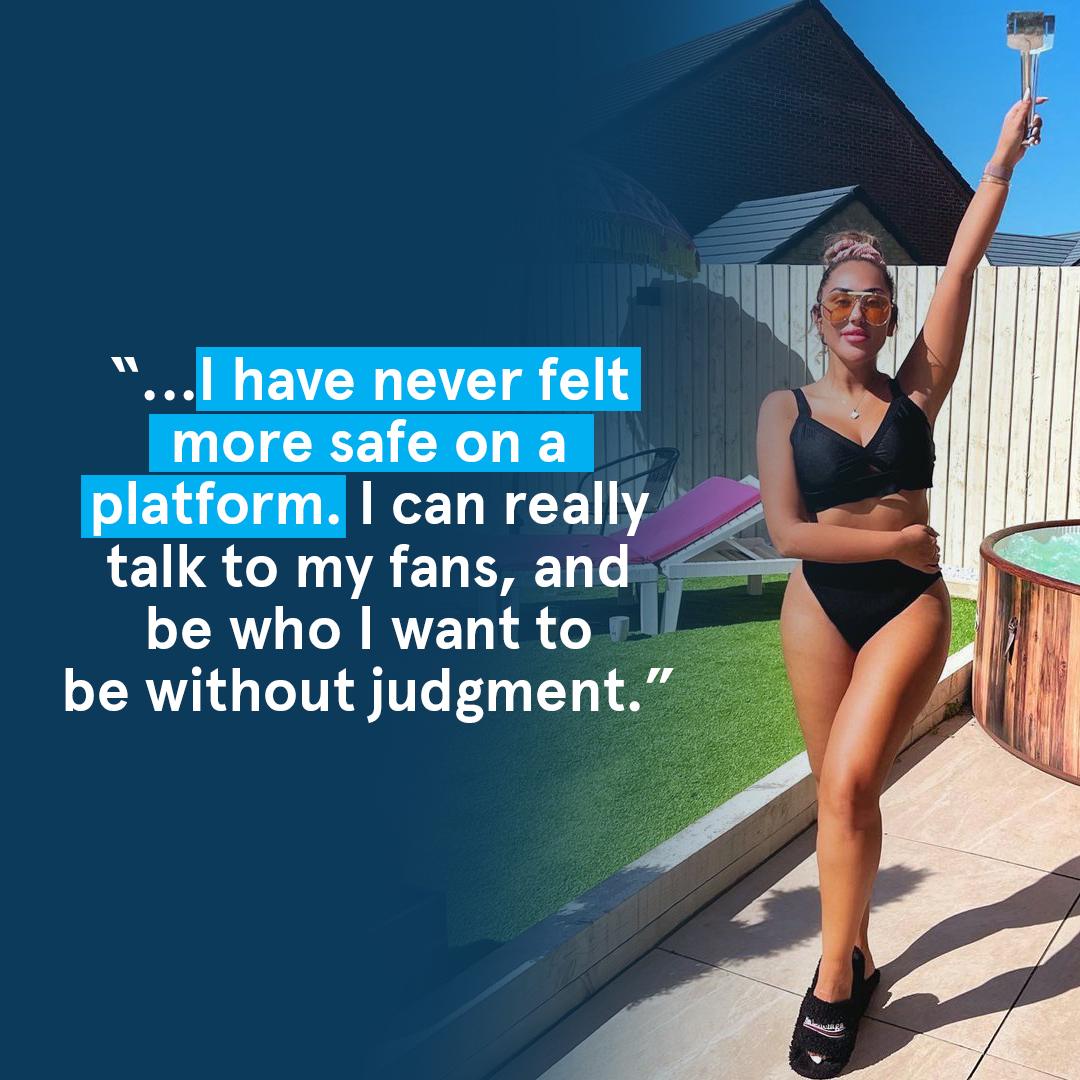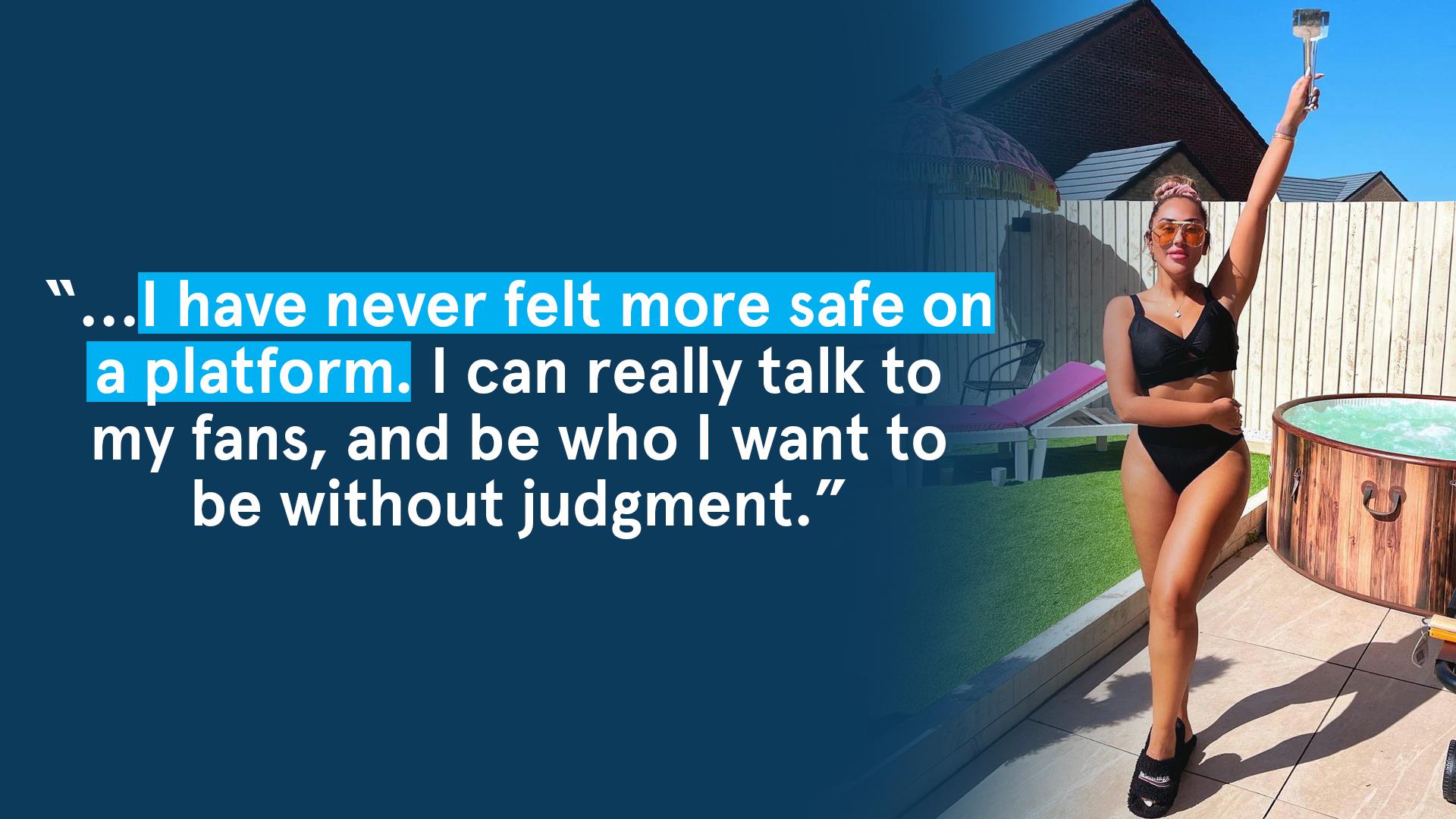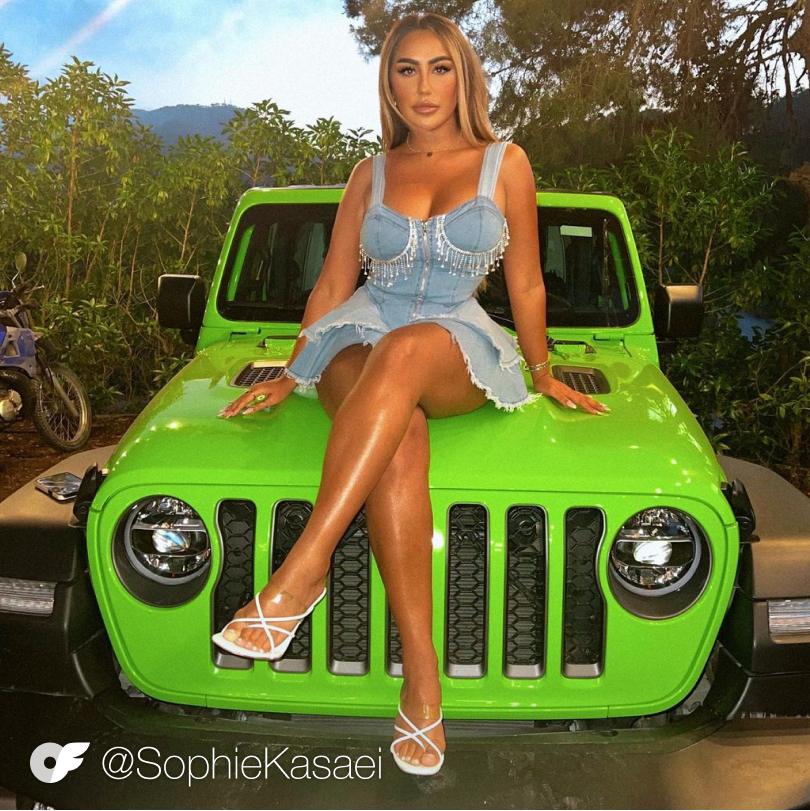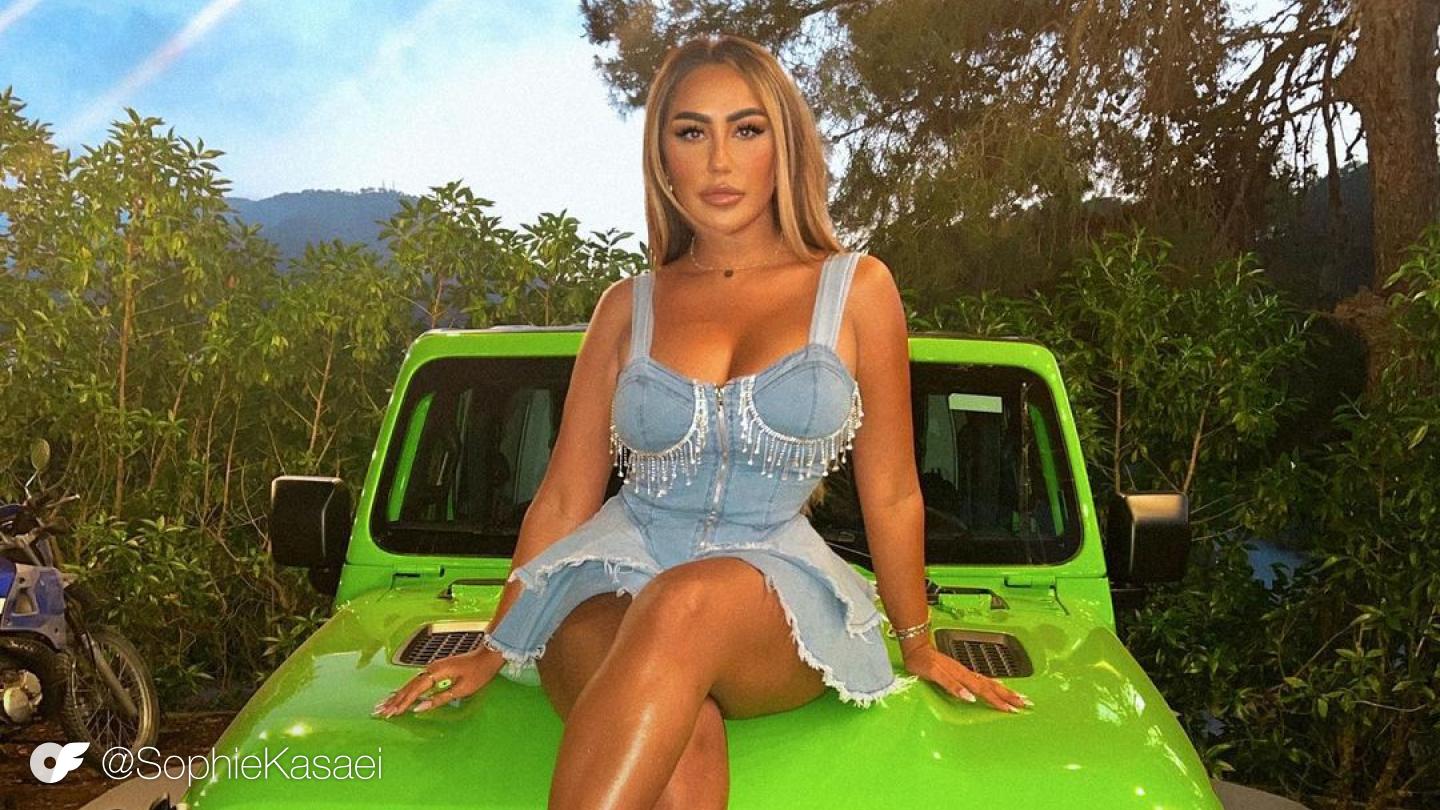 Are you inspired by any other OF creators?
I subscribe to Love Island's Megan Barton-Hanson and I love her content. To me, she has killed the game. Both of us are really working to break the stigma around reality TV
I have so many friends who have OnlyFans profiles, and I just love all the fun content they do. I'm not just a girl who poses in lingerie. I want to show my extra side too.
For example, your recent fitness transformation?
I love my body, and I always have. But after my recent weight loss, I had to have some nips and tucks. I also decided to have a chest reduction and now I feel like it fits my frame more.
I also love my curves. I have a small waist and big batty!
How does OF fit into the bigger picture for you?
I am so grateful for the life I have and I wouldn't change it for the world. I have met the most amazing people and been to places I have never dreamed of.
I still love doing TV, podcasts, and all my social media stuff. But OnlyFans has given me the ability to really get to know my fans one on one. I chat with them every day, and it's something I truly enjoy.
My life is only getting better, and I'm so glad I can take you on a journey with me.