Whitney Cummings
None of these incredible comedians would have made it to the dais without Whitney Cummings. A long-time fixture of Comedy Central's Roasts, it's safe to say that the other comedians have probably learned a lot by watching her.
Plus, Whitney knows better than anyone what roasts are really about– loving and appreciating the guest of honor.
Of course, that didn't get in the way of her ability to land one hilariously brutal joke about Bert after the next.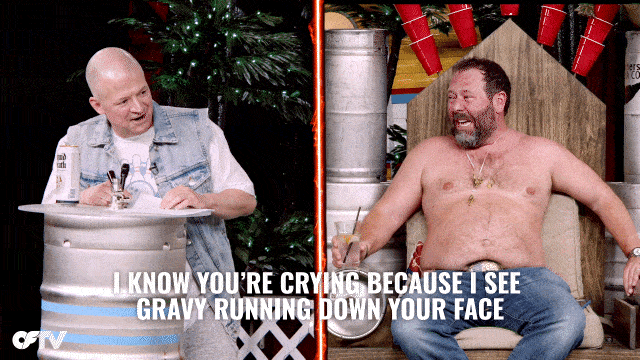 Jim Norton
Like any great roaster would, Jim Norton kicked off his set by taking aim at himself, Bert, and all his fellow roasters at once.
"What everyone on OnlyFans is craving … a mediocre talent being made fun of by eight bigger failures."
Jim's got a signature deadpan style, and the few times he cracked a smile were when he made Bert giggle uncontrollably.
And in a comedy roast, that's about as wholesome as it gets.
Big Jay Oakerson
Leaning on the podium and reading from a crumpled piece of paper, Jay had plenty of unforgettable jokes at the roast. But his funniest moment wasn't a planned joke.
Before Jay could dive into roasting the shirtless man of the hour, he couldn't help calling out how Bert's belt buckle looked like it was cutting into his stomach. Caught off guard, Bert nearly burst into tears with laughter, admitting how much pain his wardrobe decision was causing him.
It was a perfectly unexpected and unscripted moment.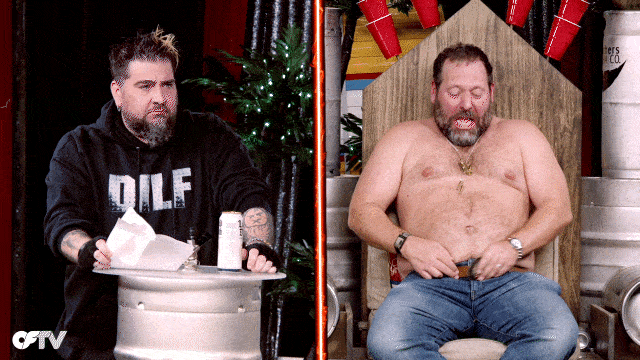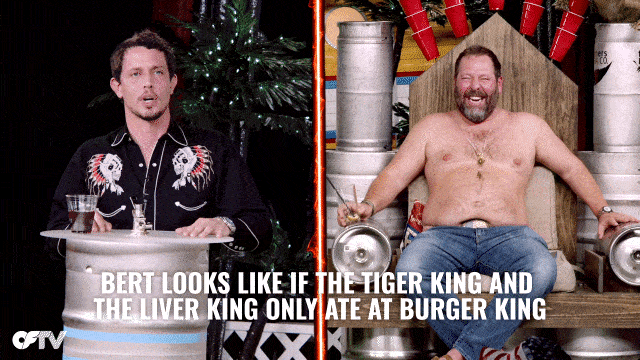 Tony Hinchcliffe

When Tony Hinchcliffe took the stage, he had already sat through plenty of jokes at his expense. As payback, he took aim at his fellow comedians' looks:
"A bellhop from The White Lotus"
"A syphilitic Uncle Fester"
"Idris Elba's reflection in water"
After saying she looked like an AI version of herself, Tony assured Whitney that she's still a very powerful queen who isn't aging. That should be enough to get him invited back.
Rachel Feinstein

Rachel Feinstein had a joke for everything Bert-related– from his weight, to his Florida-ness, to how his wife is probably going to leave him.
Although Rachel and Bert didn't know each other well before the roast, Rachel's jokes were so funny and well-constructed that Bert genuinely appreciated being the butt of them.
Even if they don't end up hanging out more often, these two comedians clearly have a lot of respect for each other.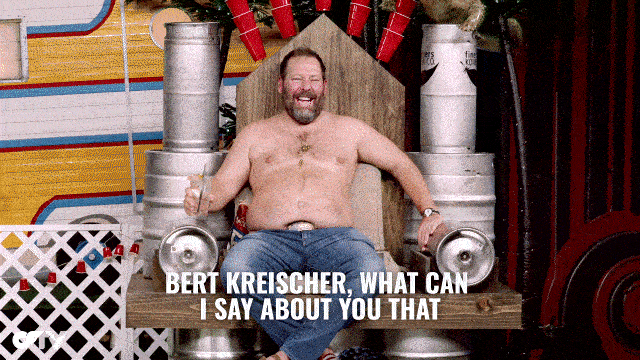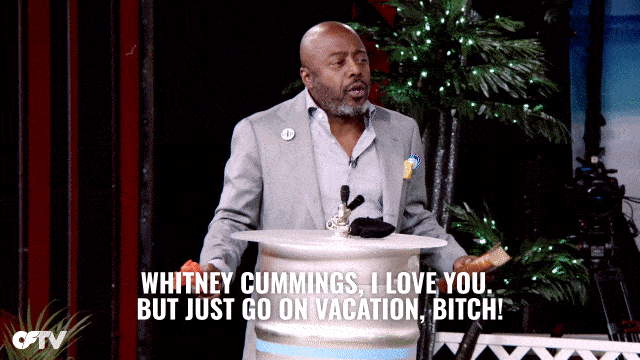 Donnell Rawlings

The roast just happened to fall on Donnell Rawlings' birthday, and Whitney came prepared. As he made his way to the stage, he was handed a birthday cake and serenaded with a truly tone-deaf rendition of "Happy Birthday".
Many people would at least fake a smile for the gesture, but Donnell immediately dropped the cake and asked,
"I'm supposed to be happy about the cake?
The chain of events is one of the funniest moments of the night, and set Donnell up for an unforgettable set.
Every Surprise Guest

It wouldn't be a proper roast without a surprise appearance or two. Bert's roast had four.
First, Bert's 2 Bears 1 Cave co-host Tom Segura arrived via porta potty hologram with a heartfelt message.
Next, the Roastmaster General himself, Jeff Ross, popped by to scoop some of Donnell's birthday cake off the floor.
As the credits roll and Bert begins dancing to his favorite Kesha song, he's joined by … Kesha. And if that wasn't enough, Miranda Cosgrove appears to show love for the great Bert Kreischer.