When Queensland's Renee Gracie chose to leave Australian GT racing in 2017, she thought she had completely lost her passion for motorsports. After spending the next six years building a lucrative career, a supportive fanbase, and tons of self-confidence as an OnlyFans creator, Renee realized her love of racing hasn't gone anywhere. Since climbing back into the driver's seat of her OnlyFans-wrapped Audi R8 for the 2023 GT World Challenge season, Renee's hit #1 on the leaderboards. It's safe to say that Renee Gracie is back on track and ready to stun fans at her Queensland Raceway homecoming in August.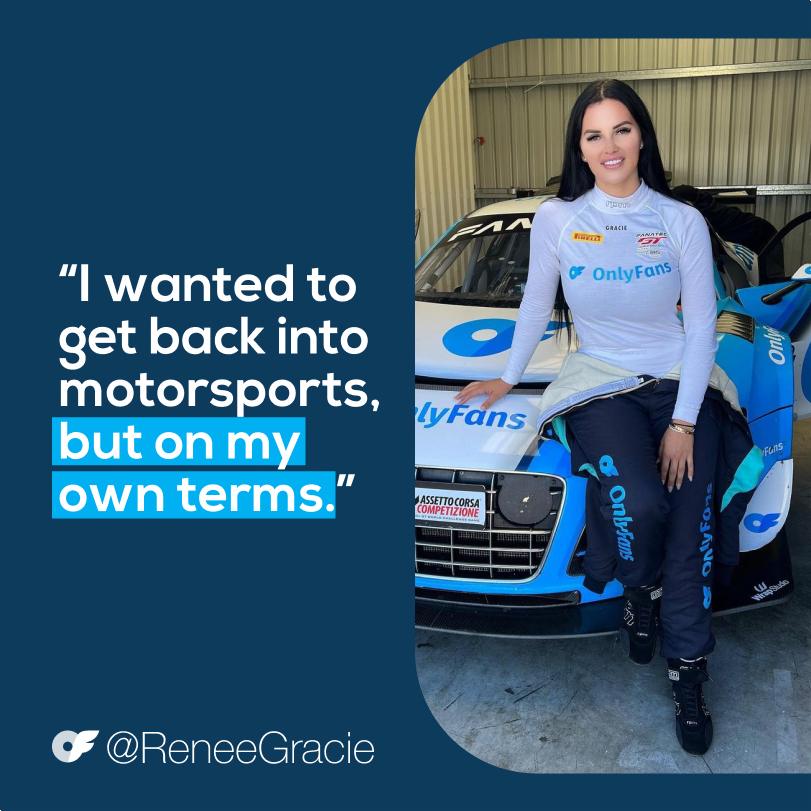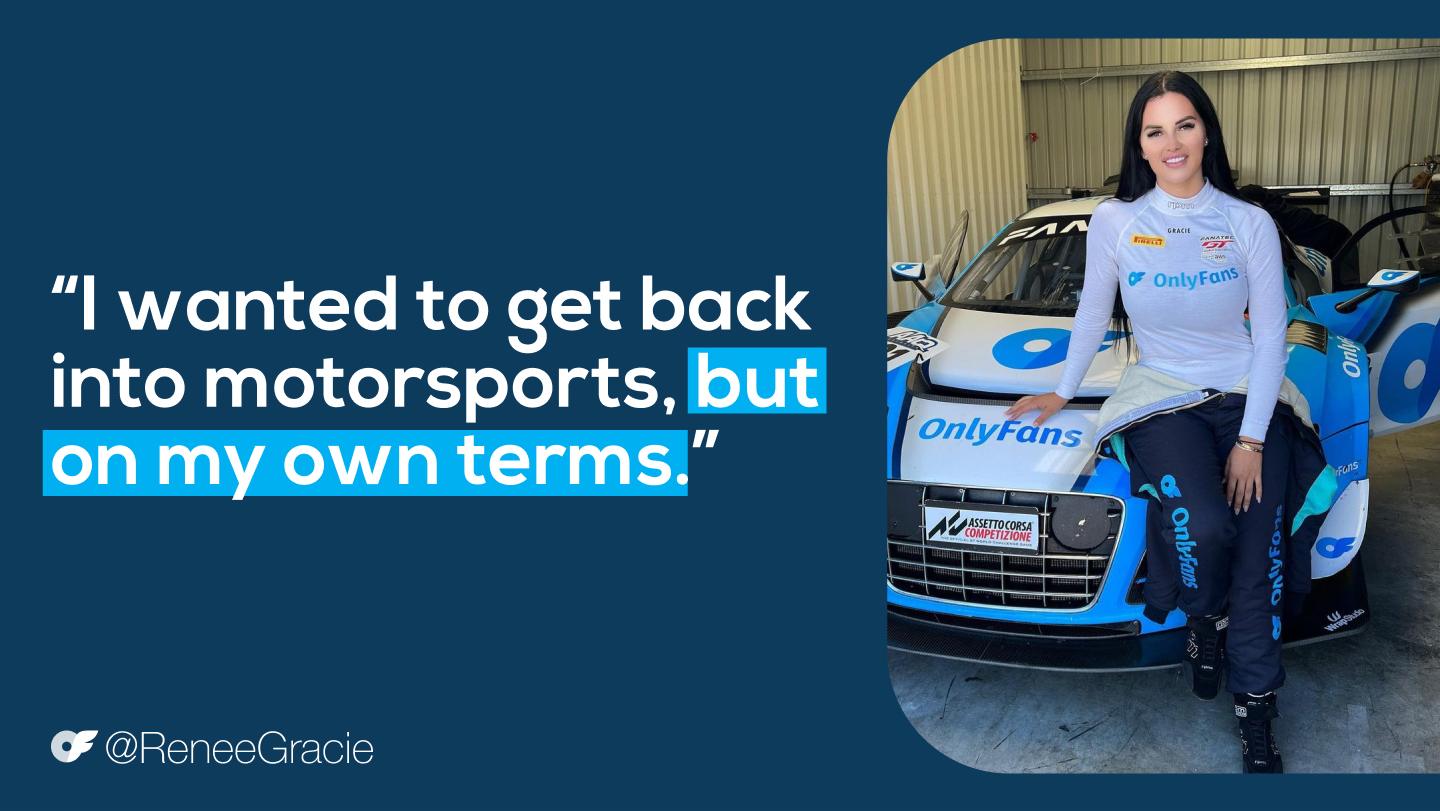 Why did you take a six-year break from pro racing?

There was really one main deciding factor: how I was treated as a woman. For years I was treated differently from the men because of my looks and appearance.
I was expected to do way more media appearances and had so much extra pressure put on me as a woman that I lost my passion for the sport. Because it just wasn't about racing anymore.
I have always loved racing. Now I know, deep down, that spark never left.
Once I became successful on OnlyFans and saw that my growing fan community was behind me, I knew I wanted to get back into motorsports, but on my own terms. No managers, no teams telling me what to do.
Now that I'm back, I want to just focus on having fun doing what I love: racing.
How has your return to Australian GT racing been?

My return to the Aus GT series has been amazing. It's definitely like riding a bike, once you learn you never forget.
There are some things I'm re-learning. But the second I sat in my car and did my first lap, I knew the track is where I needed to be.
The reactions to my return from both the OnlyFans and racing communities have been great. I'm so fortunate to have the GT series and my competitors supporting me.
I honestly could not have asked for a better return to motorsports.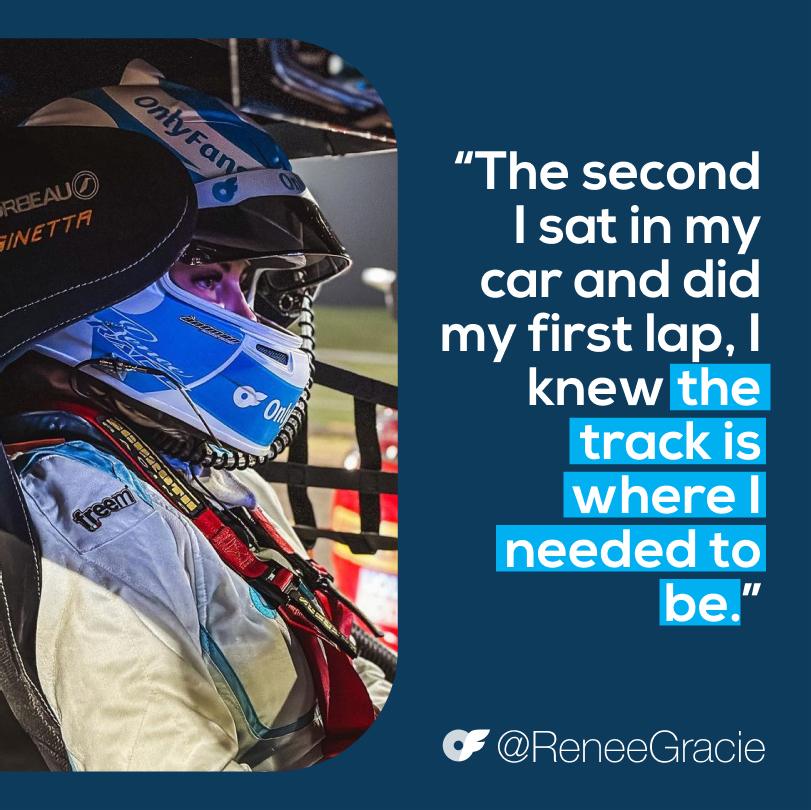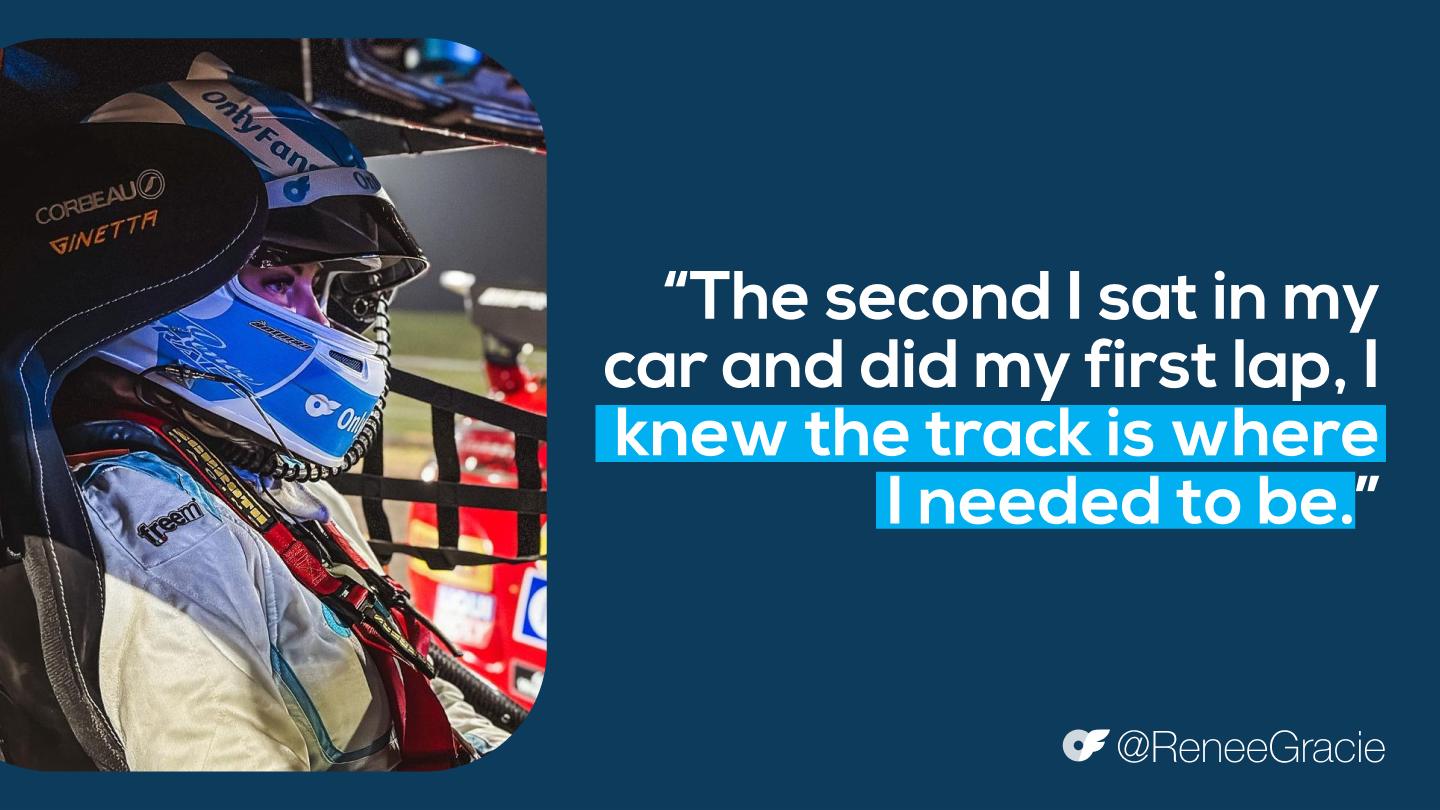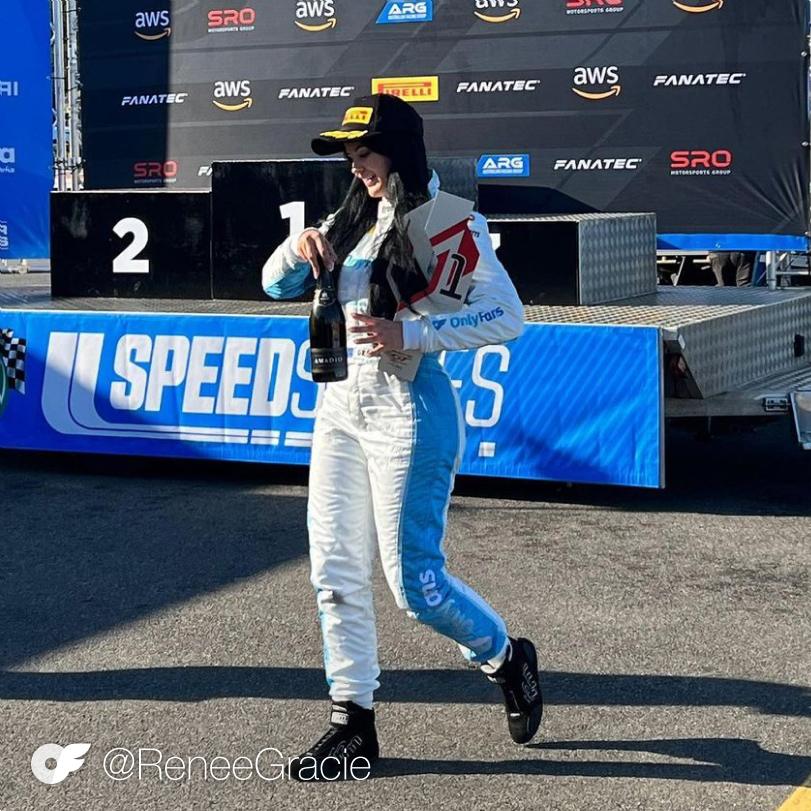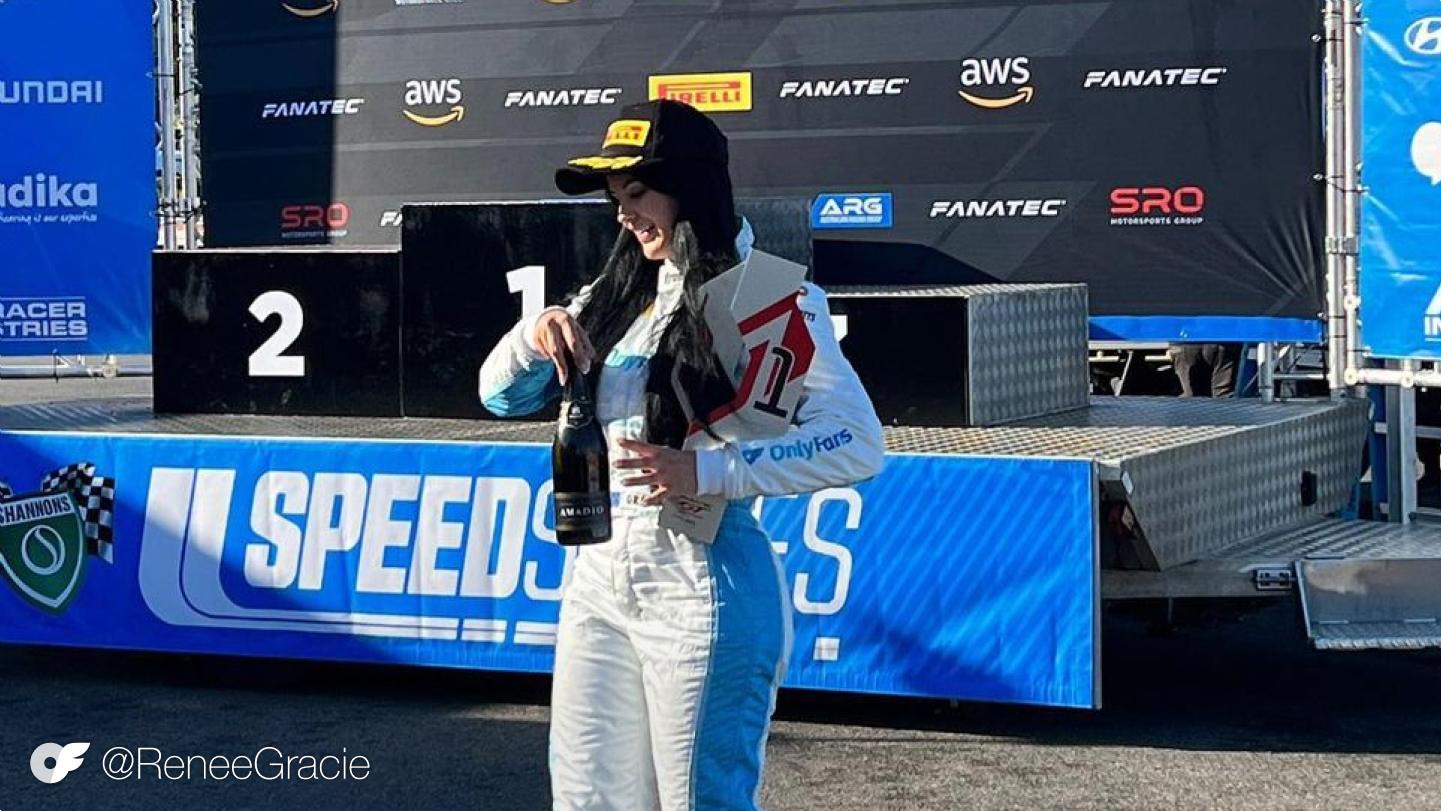 What does the QLD track mean to you, personally?

It feels great to be racing at a home track. Queensland is obviously a track I know, and I'm feeling comfortable and confident ahead of August.
Knowing my friends, family, and local fans will be able to come out and see me is a great motivation.
As a driver, what's QLD's most challenging feature?

More than any particular feature of the track, the most challenging part of QLD will be the race itself.
Racing for an hour is always tough, so I'm mainly focused on staying clean from any crashes.
My goal for Queensland is just to continue winning my class. I'm in contention to win the championship this year, so it's important I keep scoring points and get the championship.
Tell us more about the community of subscribers you've built on OnlyFans. What role do they play in your racing career?

I can confidently say that if it weren't for my fans, I would never have come back to racing.
From the moment I started on OnlyFans, I have had nothing but support and encouragement from my subscribers to go back to the track.
Many of these fans have been supporting me for over six years, during the first chapter of my racing career.
My fans helped me keep the dream alive and have ultimately helped me get where I am today.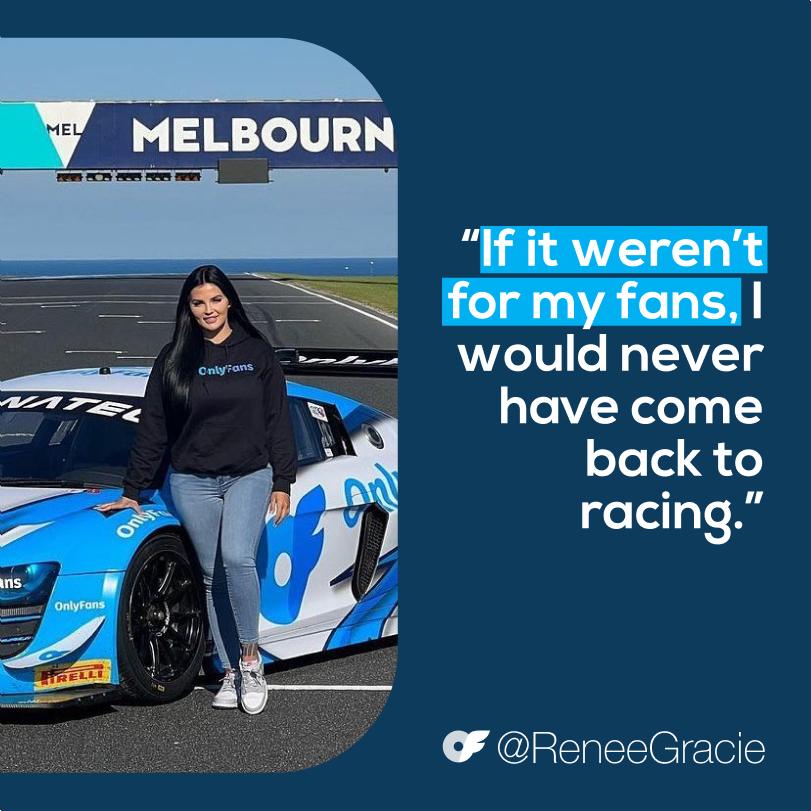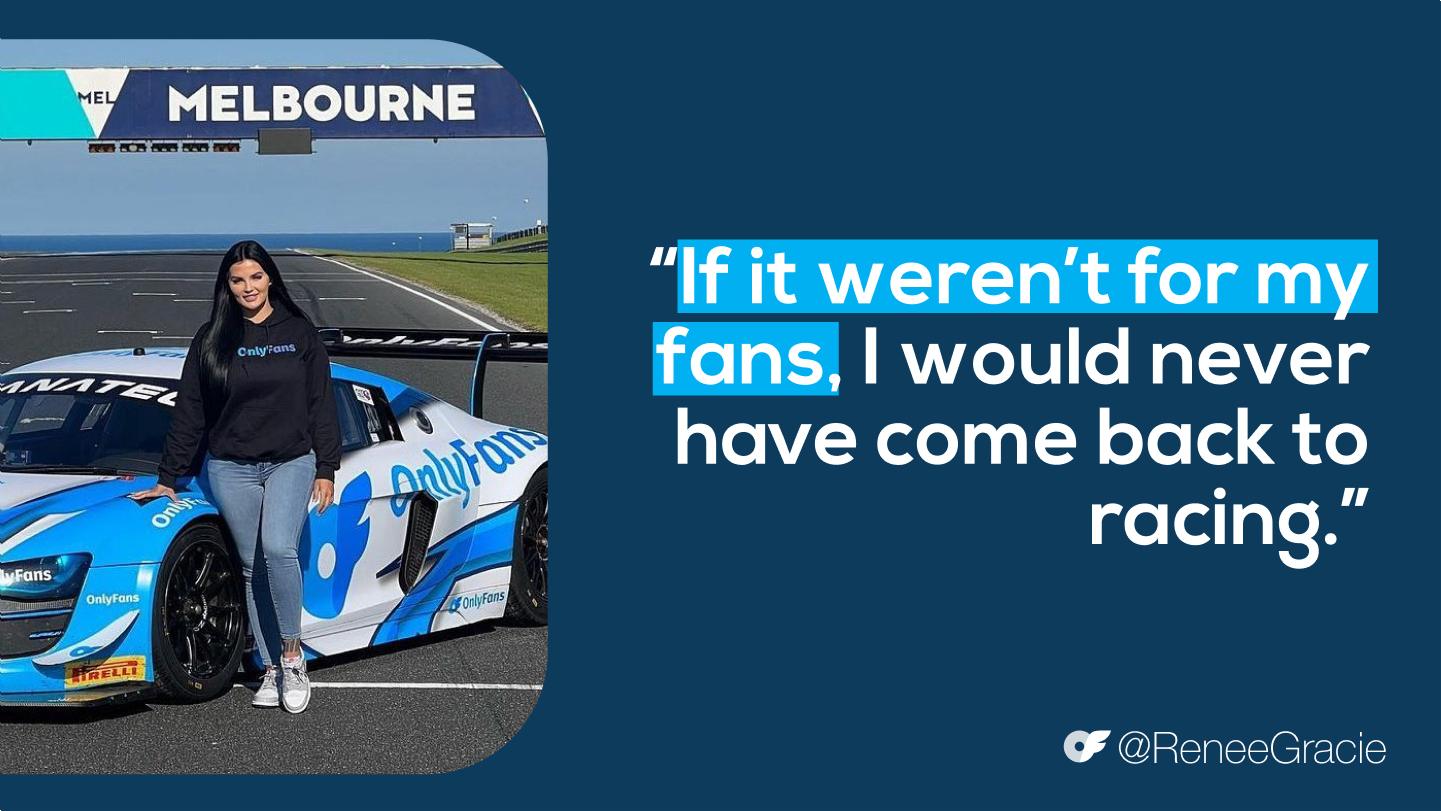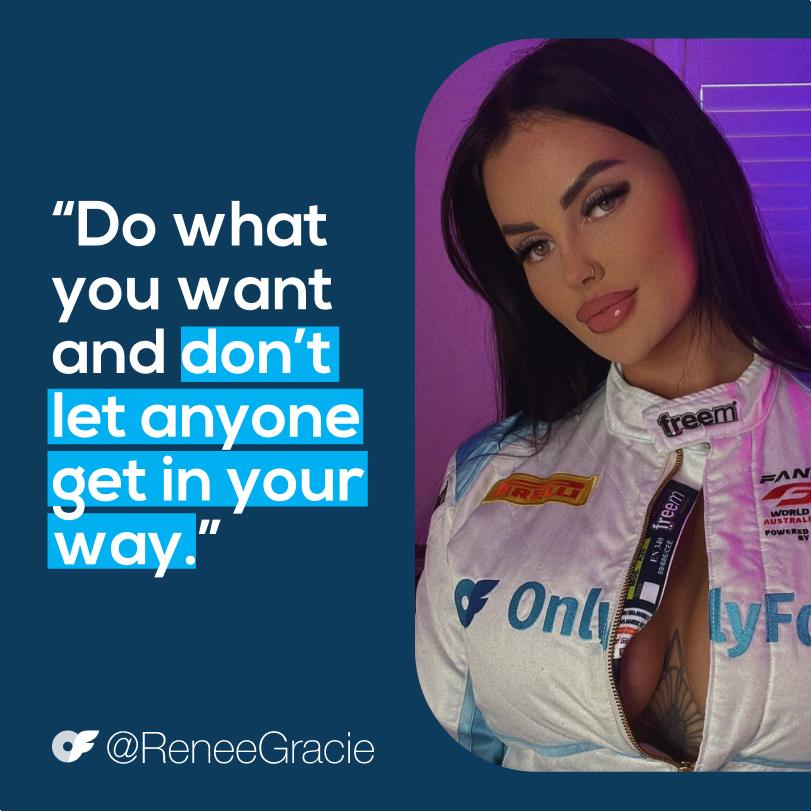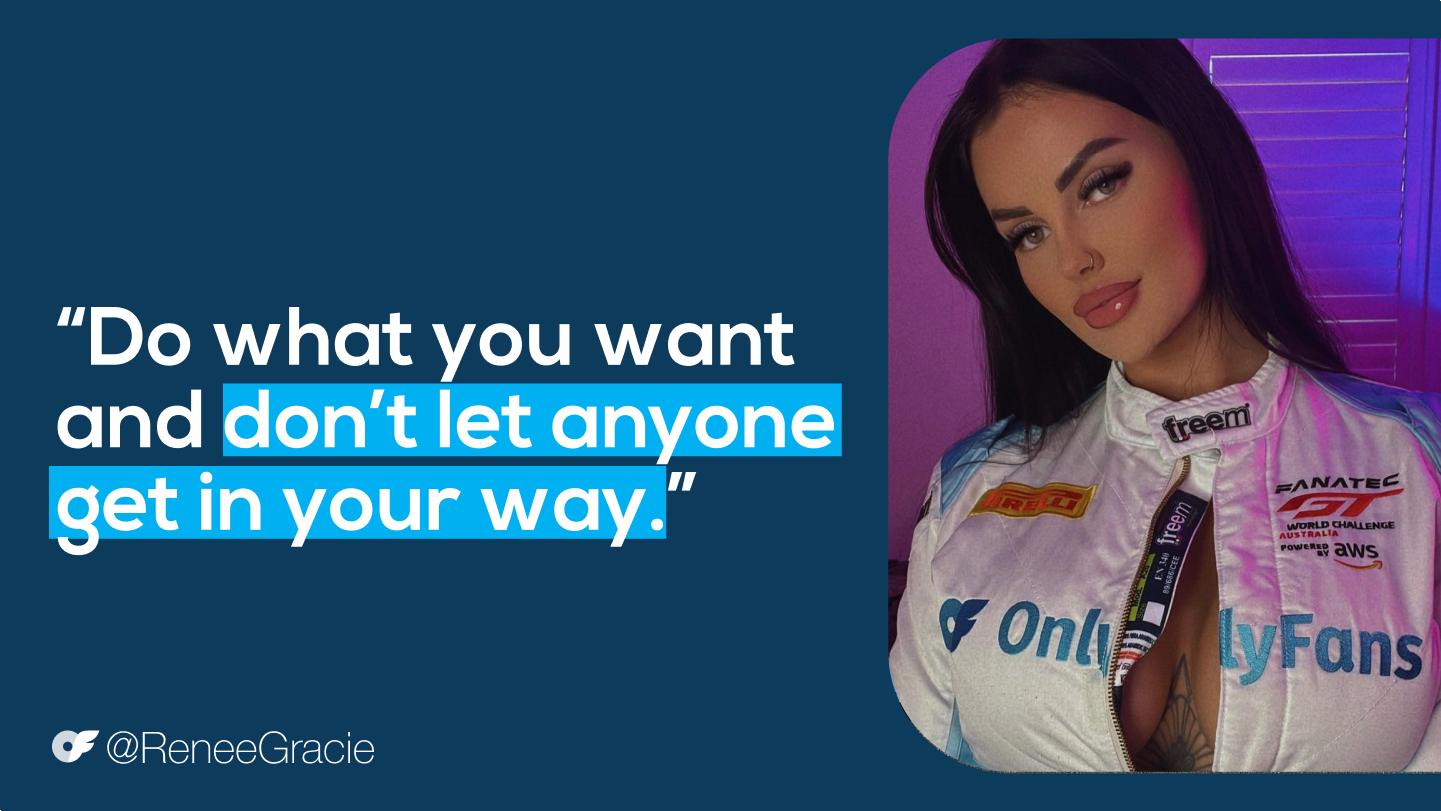 Do you have any advice for women interested in entering motorsport?

My advice to any woman looking to start in motorsport is do what you want and don't let anyone get in your way.
In a major way, my success in the sport comes from doing what I want and not listening to anyone else.
People always used to tell me, "No. You can't do this, you can't do that."
So my answer was always, "Watch me."