Designer Lee Rickie was nervous to meet hosts Francesca Farago and Grace Bukunmi for the first time in 2022. But as he told the other contestants on the set of OnlyFans Creative Fund: Fashion Edition, "I may be quiet, but you need to watch out for me." After winning $25,000 cash and a mentorship with Rebecca Minkoff as Fashion Edition's first runner-up, Lee proved that his aesthetic and design philosophy have a lasting place in fashion. With that in mind, we caught up with Lee to learn more about his Creative Fund experience, his passion for design, and what's next for Lee Rickie Collection.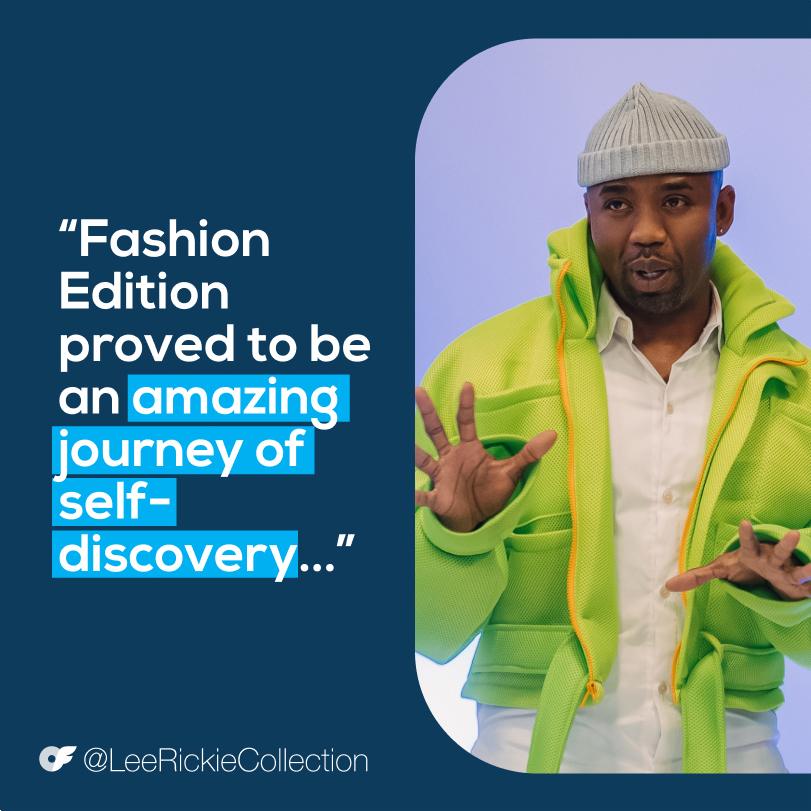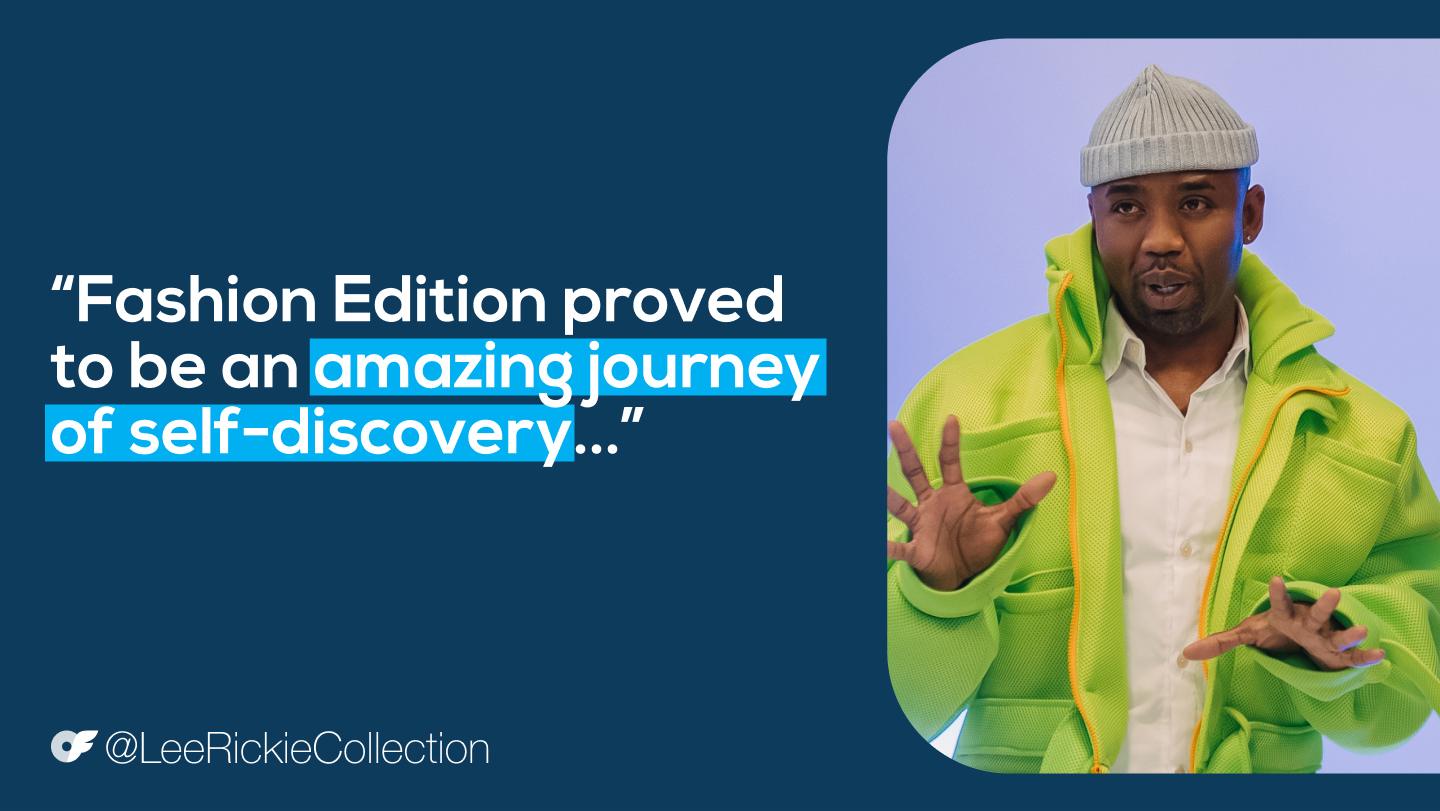 Thinking back on it now, how would you describe your Fashion Edition experience?
Taking part in the OnlyFans Creative Fund: Fashion Edition experience was absolutely incredible. It proved to be an amazing journey of self-discovery, revealing facets of my character and my untapped potential.
It served as a catalyst for personal growth, propelling me far beyond the boundaries of my comfort zone. And it instilled unwavering confidence in my own creative abilities.
How has the Creative Fund impacted your career?
The prize money made a substantial impact in allowing me to expand my team. By hiring talented individuals who share my vision, I was able to strengthen the foundation of my business.
With that support, we've streamlined our operations and can respond more effectively to customers. Now we deliver a higher level of service than ever before.
What have you been working on since wrapping Fashion Edition? 
After we wrapped the show, I received a prestigious invitation to join a renowned showroom in Los Angeles. Having my collections housed there allows celebrity stylists to easily access and pull my pieces for their clients.
This exposure to the world of celebrity styling not only elevates the visibility of my brand. It also positions me at the forefront of fashion trends and red carpet events. Collaborating with celebrity stylists provides a unique platform to showcase my designs to a wider audience, amplifying the reach and impact of my work.
In addition to joining the celebrity showroom, another significant achievement emerged as I was selected as one of the featured designers to provide looks for Season 6 of Showtime's The Chi.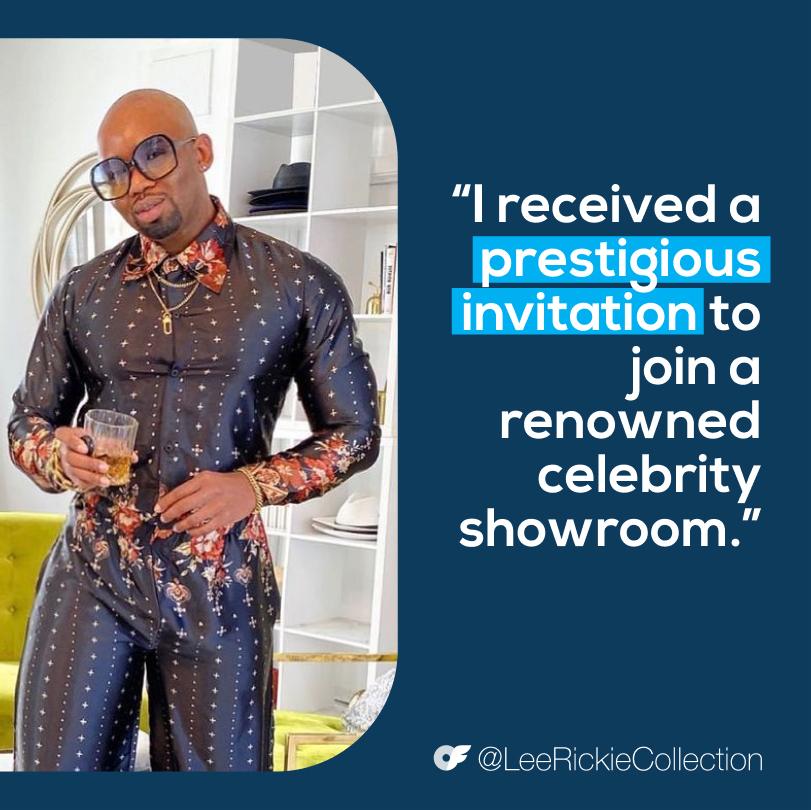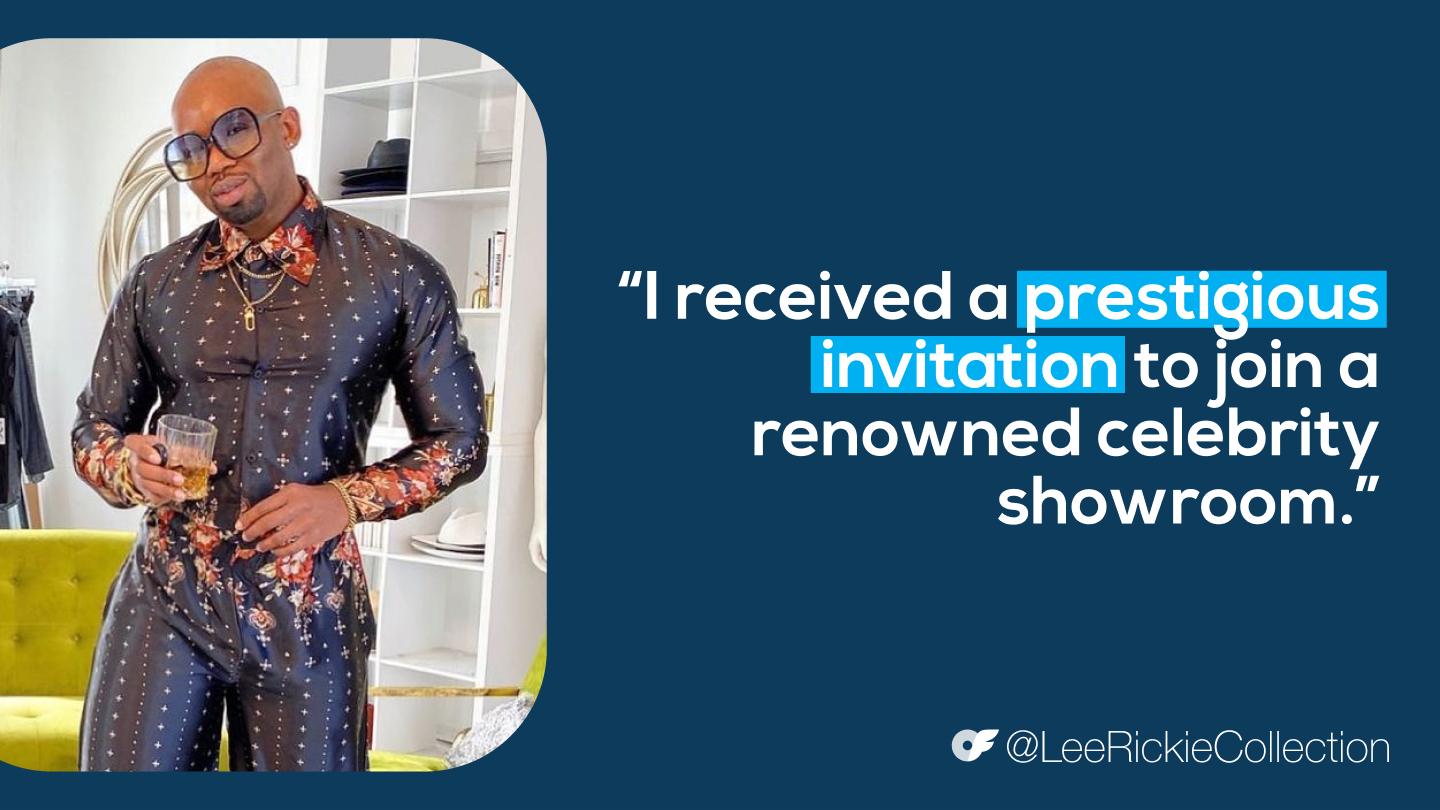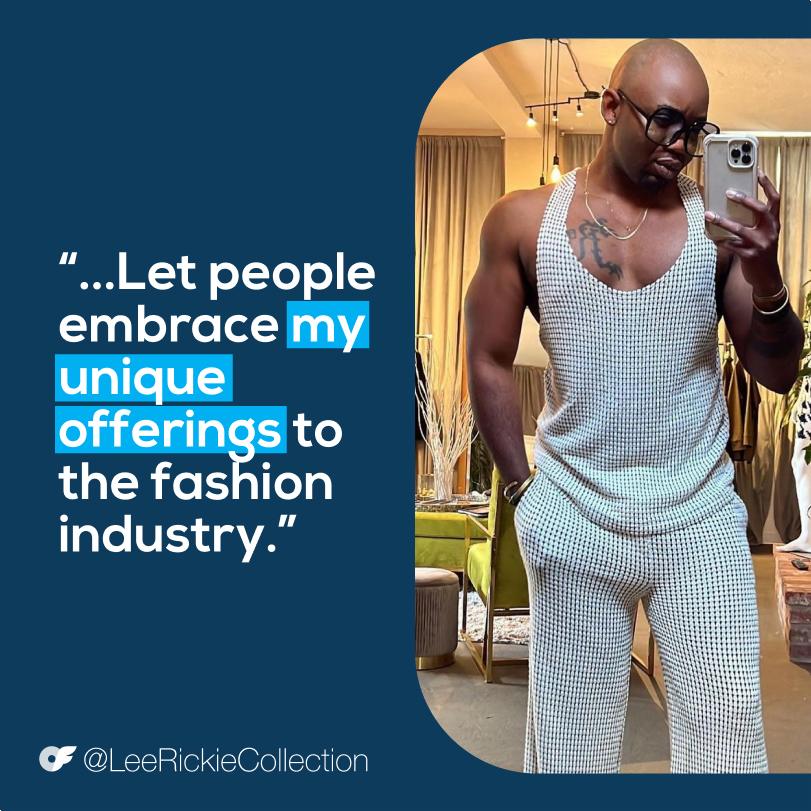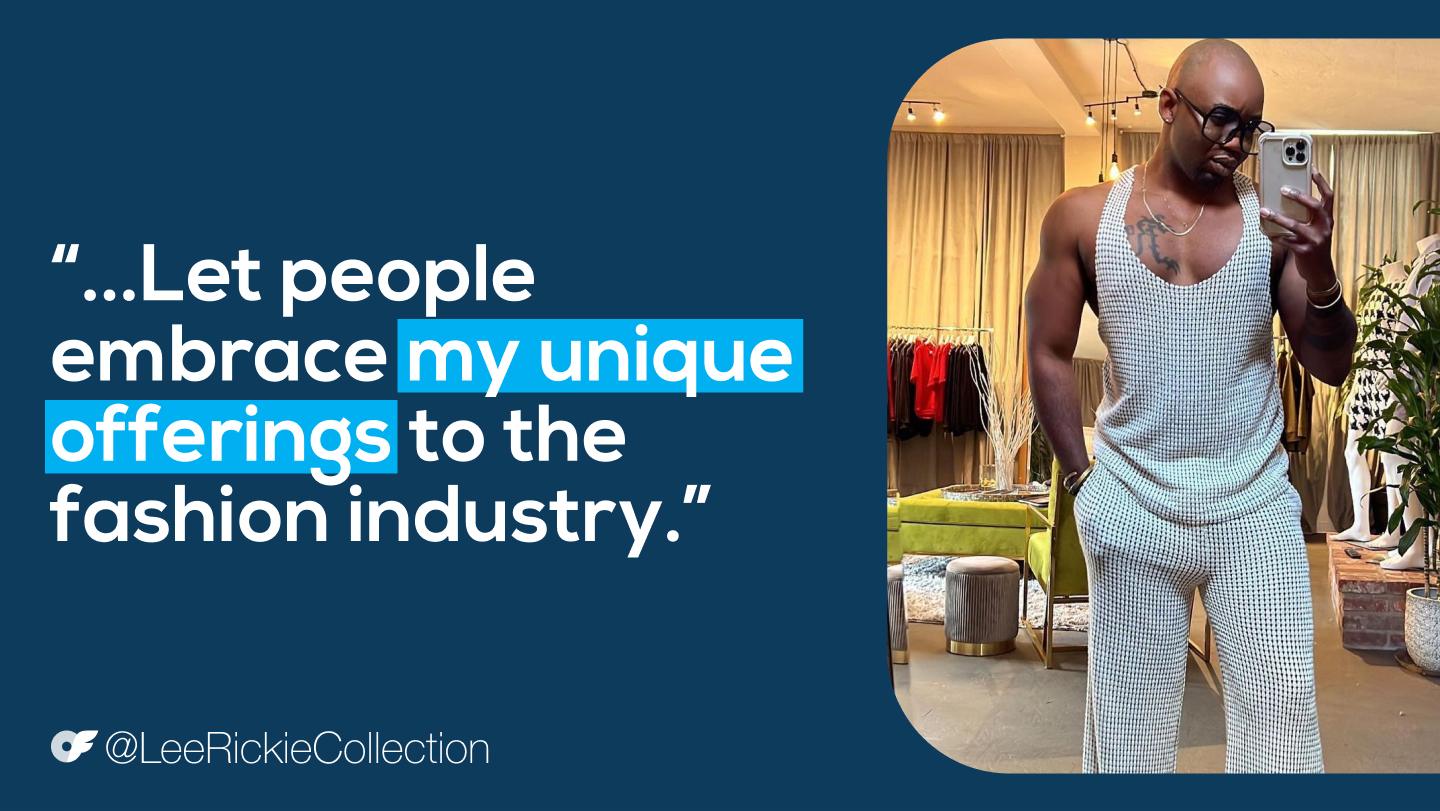 You worked with celebrity mentor Rebecca Minkoff during and after filming. What's some advice that she gave you that continues to guide you today?  
During a particularly valuable mentorship session with Rebecca Minkoff, I expressed my desire to secure more store placements. She knew how crucial this goal was for me and designers like me, and suggested I enlist the assistance of a store representative to help identify retail placements.
So I sought out a capable store representative who could navigate the intricate landscape of retail. Collaborating with this expert allowed me to leverage their industry connections, knowledge, and expertise to expand the presence of my brand in various markets.
My brand now boasts store placements in prominent locations: Los Angeles, San Francisco, Concord, CA, and Atlanta, and has exposure to diverse customer bases in those areas. It has been an opportunity to let people embrace my unique offerings to the fashion industry.
Who were your early fashion heroes or influences?   
Interestingly, women's fashion has a significant impact on my creative process when designing for men. For example, June Ambrose's ability to challenge traditional gender norms while creating captivating looks has profoundly influenced my own design philosophy.
Moreover, travel plays a pivotal role in shaping my overall creative vision. Exploring different cultures, landscapes, and aesthetics from around the world ignites my sense of wanderlust and ultimately translates into my designs.
For example, the vibrant colors of a bustling market, the intricate patterns found in ancient architecture, or the effortless elegance of a serene coastal town. Each experience leaves an indelible mark on my design journey.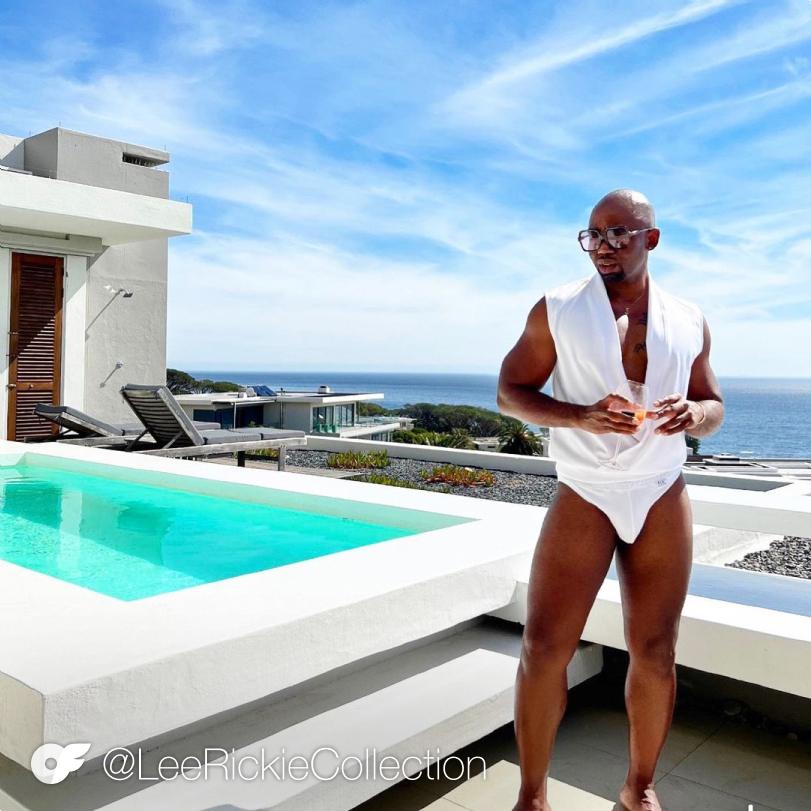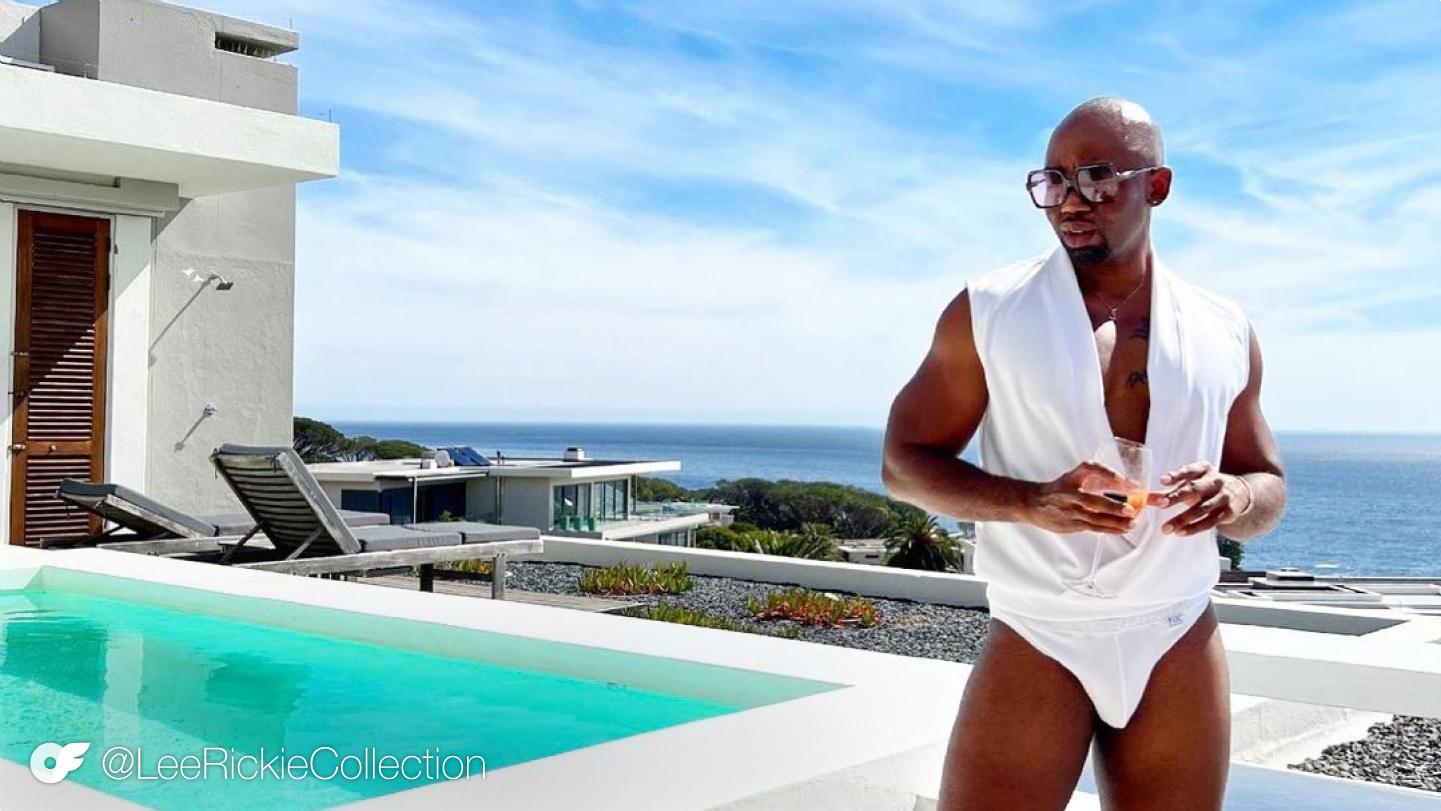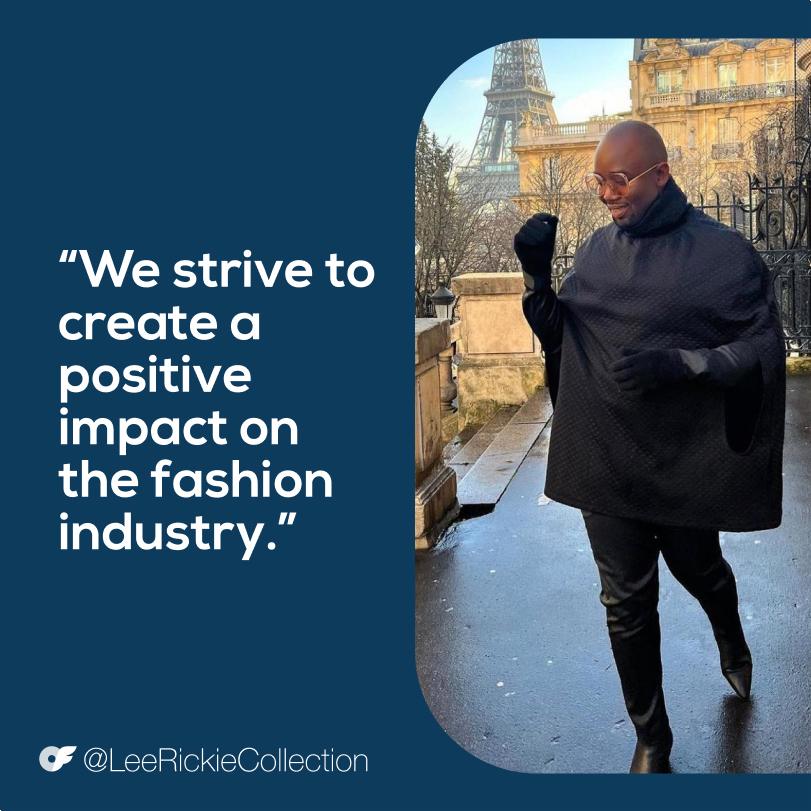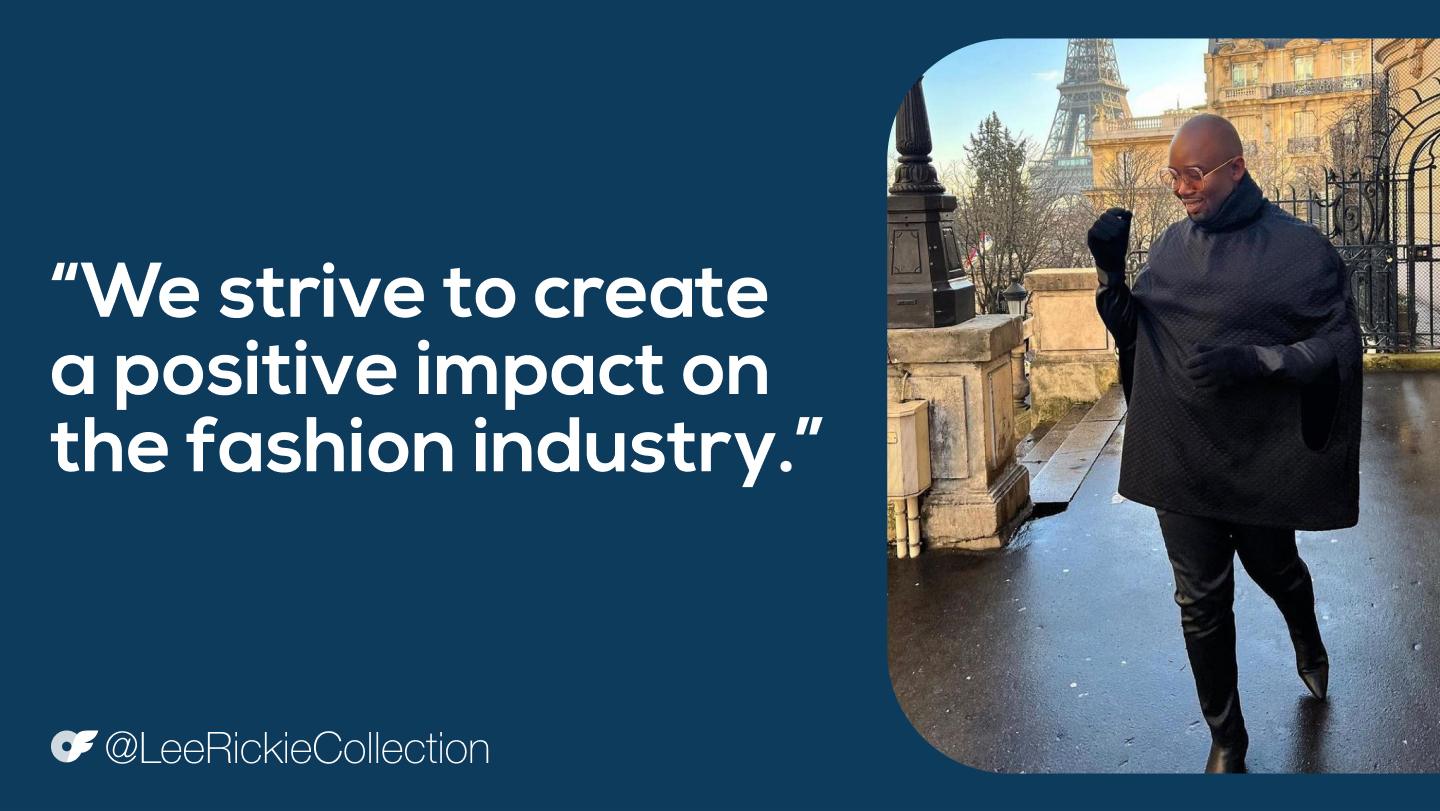 How would you describe LRC's design philosophy?  
Lee Rickie Collection is a contemporary menswear and unisex lifestyle brand dedicated to crafting exceptional garments from sustainable textiles.
We put a lot of emphasis on quality and environmental consciousness while seamlessly blending luxury with sustainability.
We're proud of how we prioritize the well-being of our customers and the environment.
With a focus on reducing waste and our carbon footprint, we strive to create a positive impact on the fashion industry.
You're currently collaborating with OnlyFans on an exclusive line of merch. How are you incorporating the Lee Rickie Collection aesthetic into that project?   
Working with the OnlyFans merch team to create new pieces has been an unexpectedly wonderful experience. This collection will blend perfectly with what's already on sale on the OnlyFans merch store, while introducing my own fresh and distinct perspective.
Although my primary focus lies in menswear, I explored and stretched my creativity within the realm of women's fashion. It was an exciting opportunity to venture into new territory and broaden my own design expertise.
The LRC aesthetic, which I affectionately describe as "quiet luxury," served as a guiding principle throughout the creative process. Each item exudes comfort and is adorned with subtle details that make them suitable for many occasions.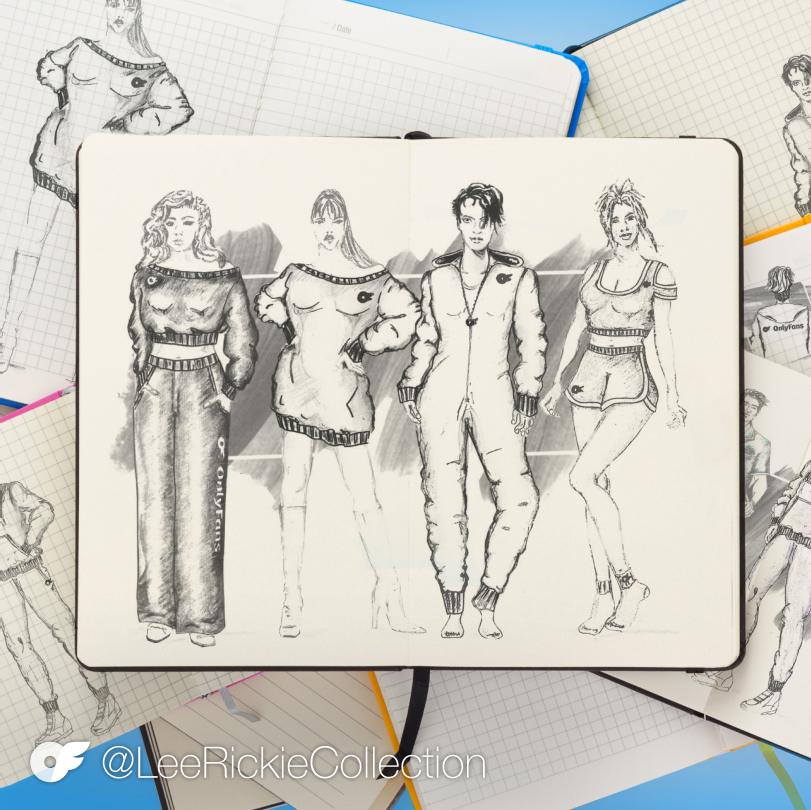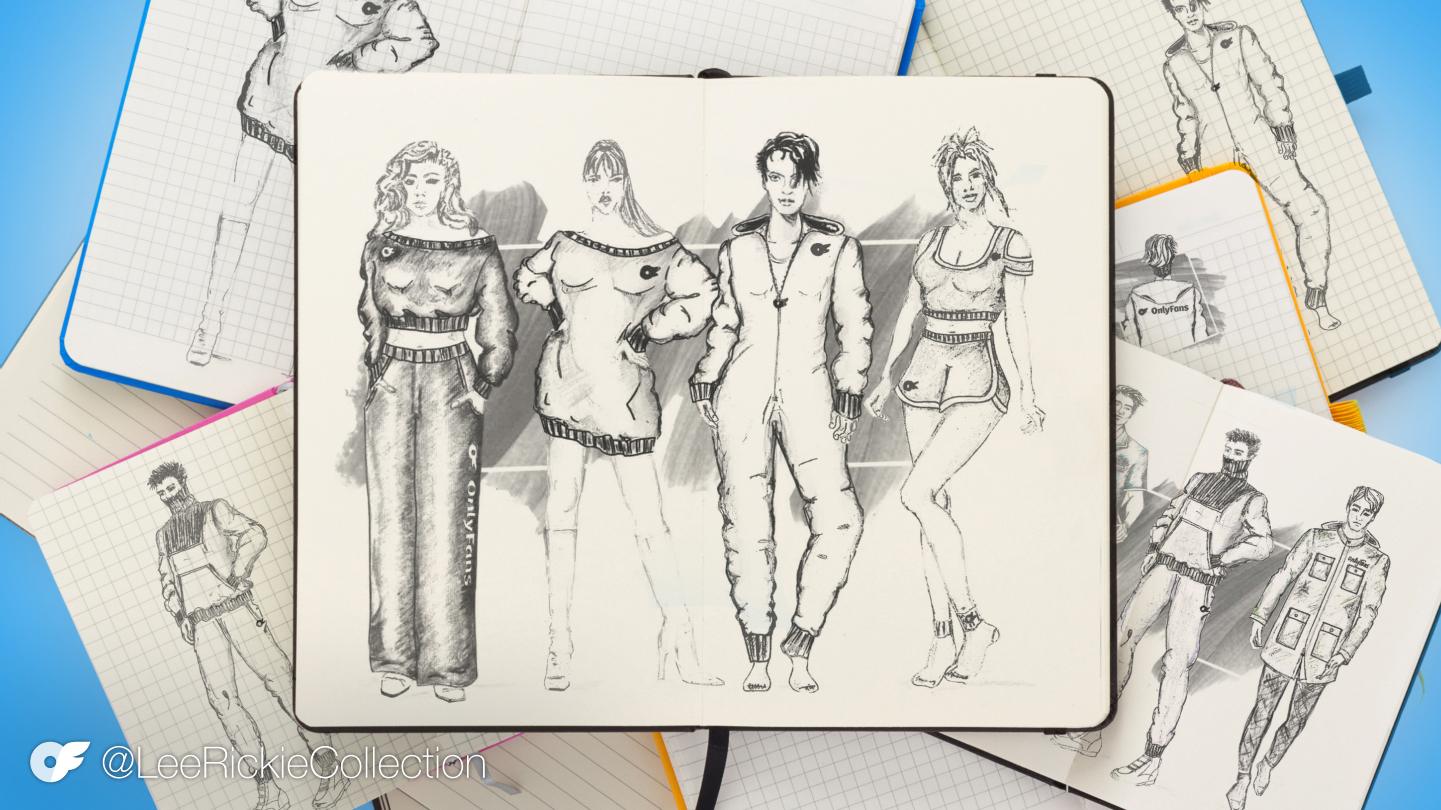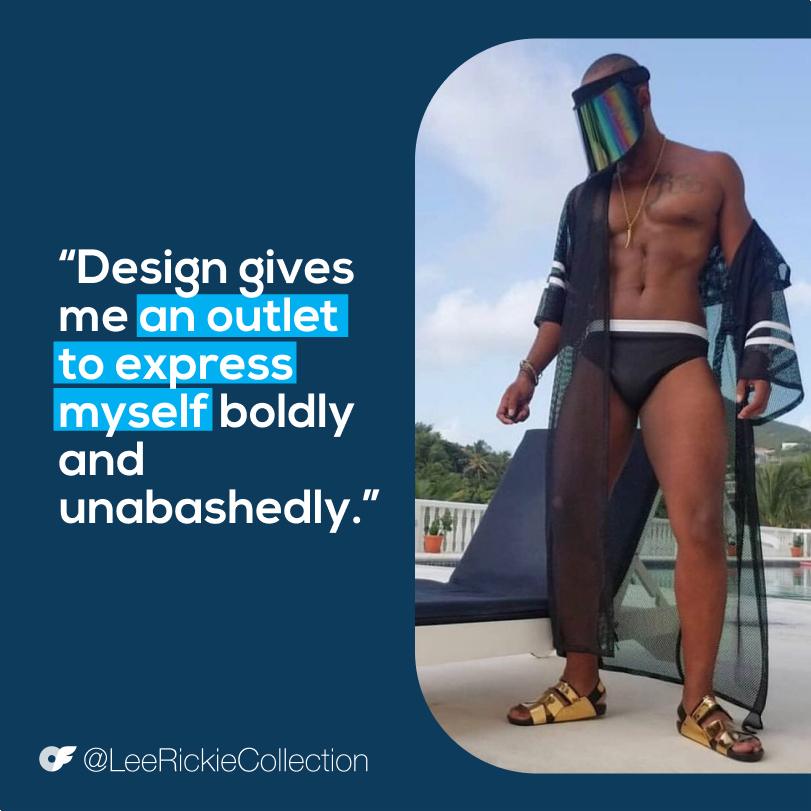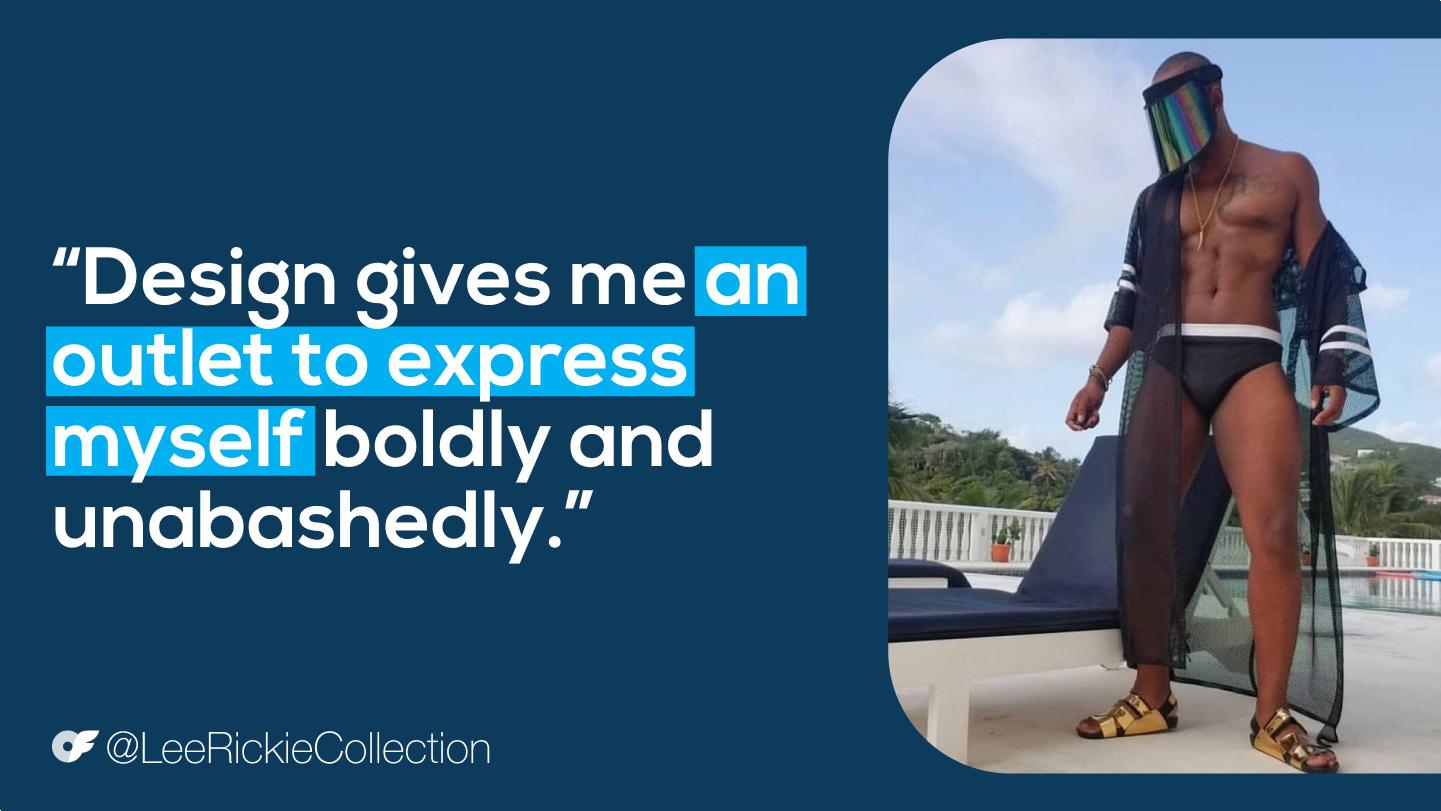 Why is fashion important to you and to the world?

Fashion is a powerful means of self-expression for me as someone who tends to be reserved in nature. Design gives me an outlet to express myself boldly and unabashedly, and to communicate my innermost identity without uttering a single word.
When we venture out into the world, our chosen attire becomes a visual representation of how we feel at that particular moment. In other words, it's a silent language that speaks to our personality, preferences, and individuality.
So in a world where we cannot engage in conversations with everyone we see, fashion and personal style assume a profound significance.
Fashion becomes our ambassador, speaking on our behalf as we step out into the world.