As well as live streaming a variety of genres, did you know that you can make money from live streaming on OnlyFans? Well, the good news is that whether you have a free or paid account, you can easily monetize your streams, as well as connecting with your audience in a special way. Read on to find out how to do this.
Why Should I Live Stream on OnlyFans?
Live streaming is a really good way to showcase your content, show your authentic side, and connect with your fans in a personal and exclusive way. It can also be a lot of fun too, and a great way to establish yourself as an OnlyFans creator. If you're not live streaming on OnlyFans as part of your content strategy, you could be missing out.
Why Should I Monetize My Live Streams on OnlyFans?
Live streaming is a lucrative way to make money as a content creator, thanks to the monetization features in place on OnlyFans. From the start to the end, you can make money throughout your live stream, and it's another strategic way to earn from your passions and talents.
How Do I Make Money From Live Streaming on OnlyFans?
On OnlyFans, there are two main ways you can earn money by live streaming on OnlyFans: tipping and payment gated streams.
Tipping
Thanks to the tipping feature on OnlyFans, your fans can tip your profile, posts, videos, direct messages and streams. You can even receive tips using the target feature, which allows you to set a monetary goal that you're trying to achieve. This is handy if you're trying to raise money for charitable causes.
Tipping can help you earn big bucks on live videos, and fans can tip creators on both a single stream and a co-stream run in collaboration with others. Your viewers can send tips throughout your stream, and you can set a tip goal if you're trying to earn a certain amount of money within a streaming session.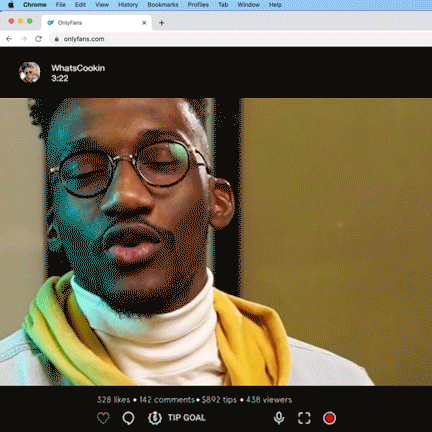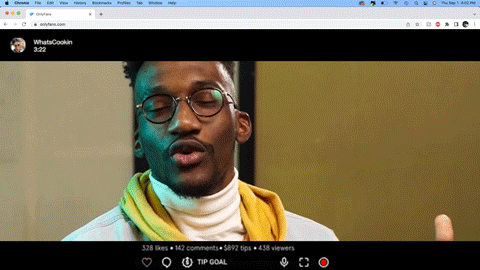 Payment Gated Streams
Another way to make money from live streaming on OnlyFans is to put your stream behind a paywall, also known as a payment gated stream. This allows you to set an entry fee, so subscribers would have to pay to view your live session. A payment gated stream is a good choice if you have plans to perform as an actor, debut an exclusive song if you're a musician, or run an in-depth hair and beauty tutorial as an influencer. But ultimately, it's up to you – you can demonstrate any of your skills behind a payment gated stream.
This option is only available to free accounts on OnlyFans and the minimum 'ticket price' you can set for the live video is $5.
Do you live stream on OnlyFans? How do you make money from live streaming on OnlyFans? Let us know in the comments section below!