The holiday season is just weeks away, which often means now is the time to start scrambling for recipes that will impress. But before you start to panic, check out what recipes these talented chefs are serving up for their mains, sides, and desserts. Trust us, there's something delicious for everyone in the Free OnlyFans Accounts to Follow in November 2023: Holiday Feast Edition.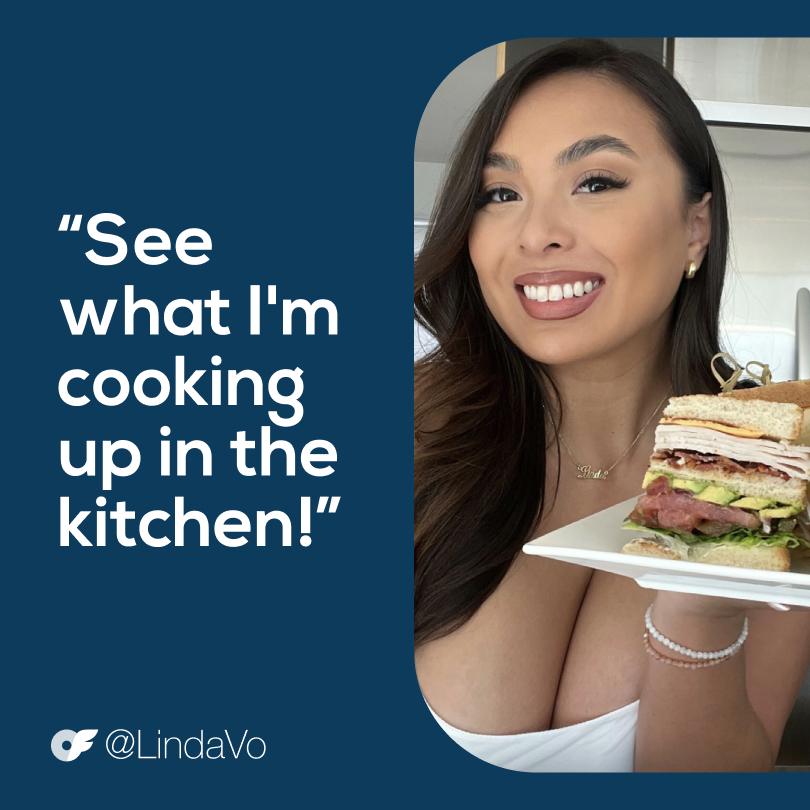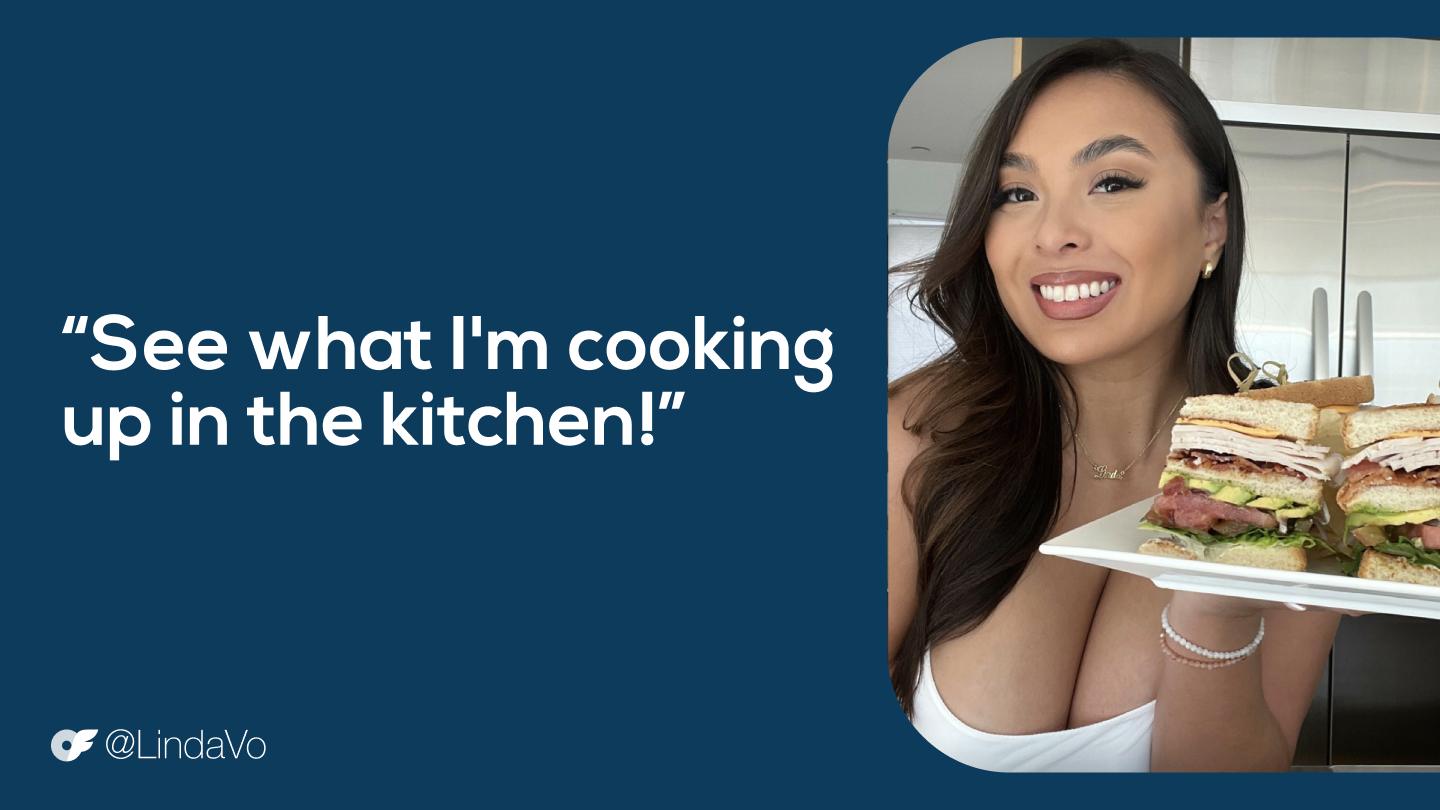 You might recognize Linda Vo from the first season of OFTV's This Is Fire. But if you're not familiar with Linda or her delicious OFTV channel, Cooking with Linda Vo, all you need to know is that she's a supremely talented home chef who loves creating stunning food.
Whether it's classics like bacon and eggs, or her inventive breakfast pizza, Linda's recipes are just as satisfying to look at as they are to eat.
Last year, Linda treated fans to a feast of collard greens, Jamaican rice and peas, mashed potatoes, cajun shrimp pasta, salmon, fried chicken, green bean casserole, jerk lamb chops, her mom's turkey recipe, mac and cheese, cornbread, sweet potatoes, and crab legs.
And that was just for one Friendsgiving meal.
Make sure to follow Linda on her cooking journey and stay tuned for any holiday recipes she drops, because they are sure to impress your guests.
On her free OnlyFans profile, Natalie Rose blends Thai cuisine with her own European flair, and the results are mouth-watering fusion dishes sure to delight anyone who is lucky enough to savor them.
In fact, Nati's recipes are so appetizing that you'd be forgiven for serving them at even the most traditional Thanksgiving.
Nati also shares her original recipes on her OFTV channel Cooking with Nati, complete with step-by-step instructions on how to create dishes like Thai red curry fried rice or Vietnamese caramelized beef.
So, if you're feeling adventurous this holiday season, why not try bringing one of Nati's fusion creations to your next feast?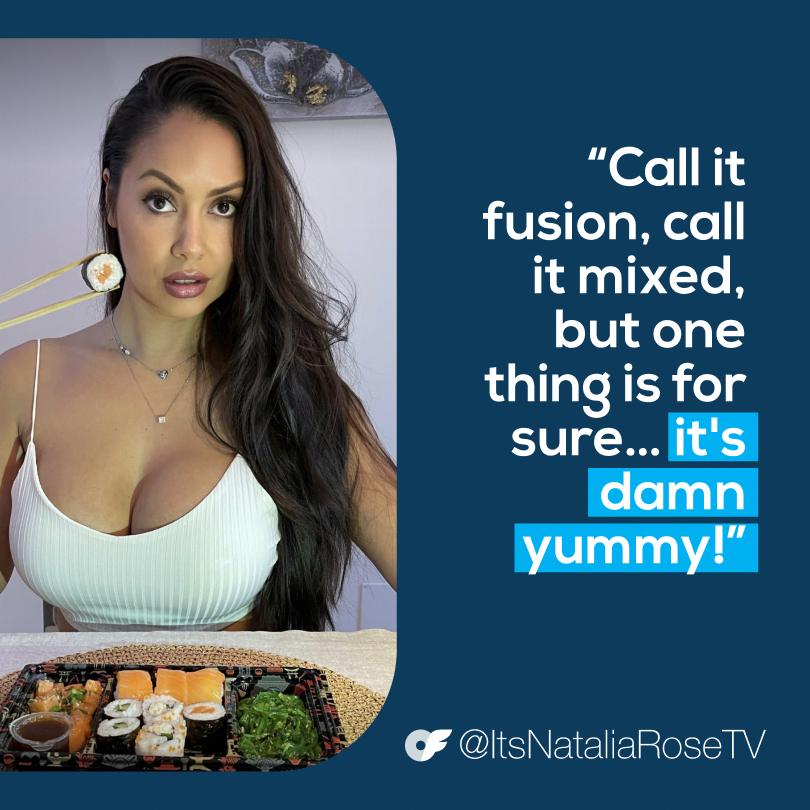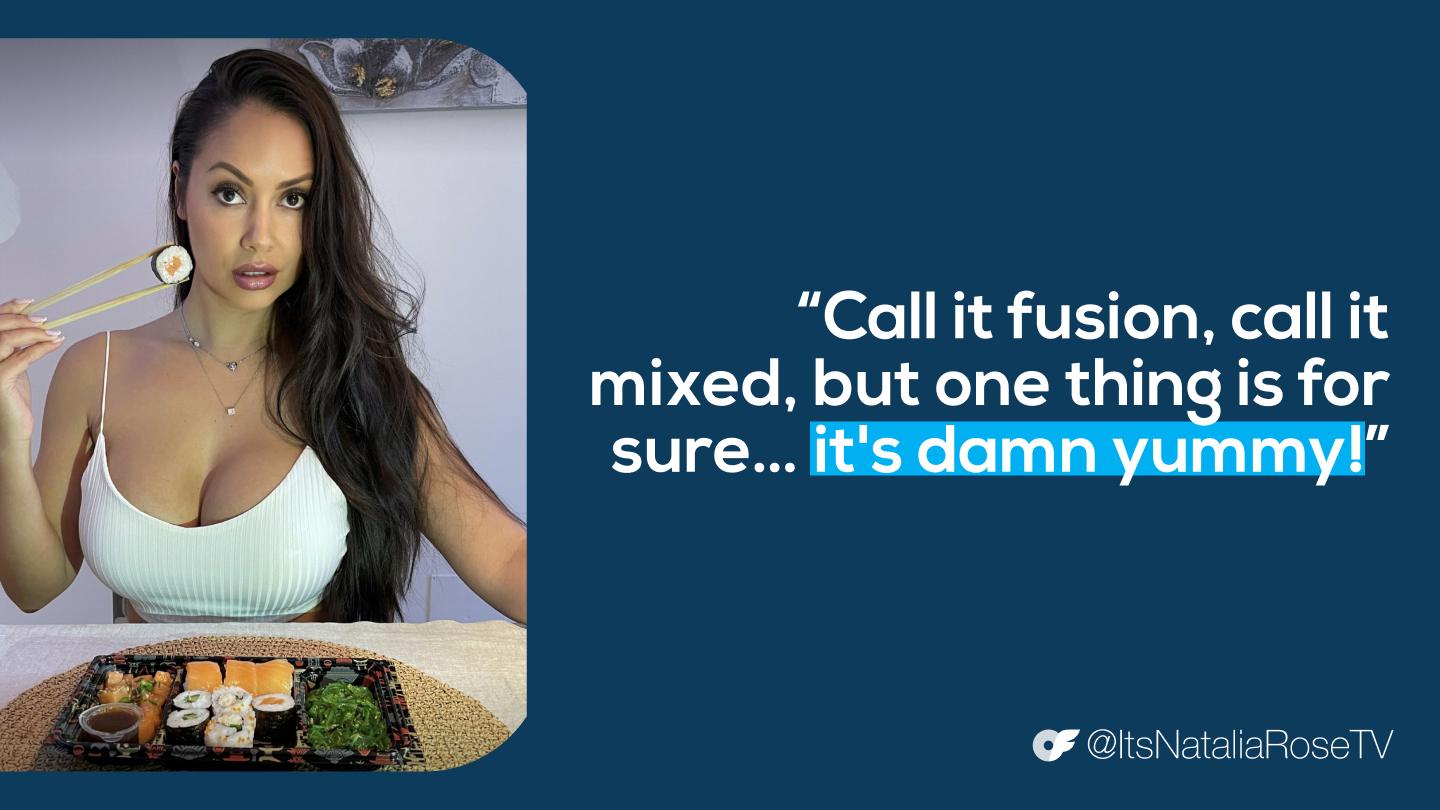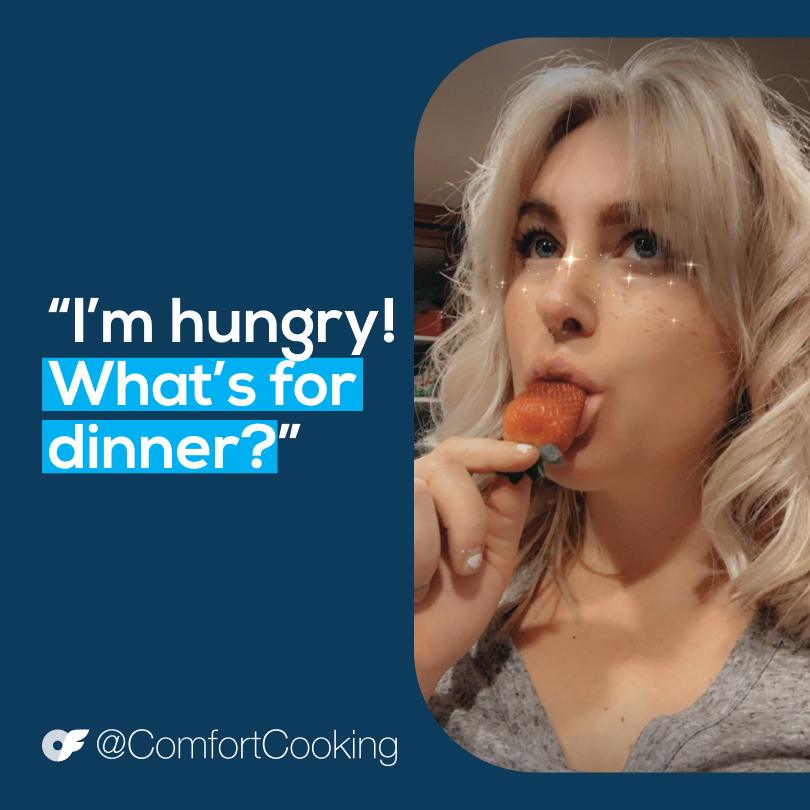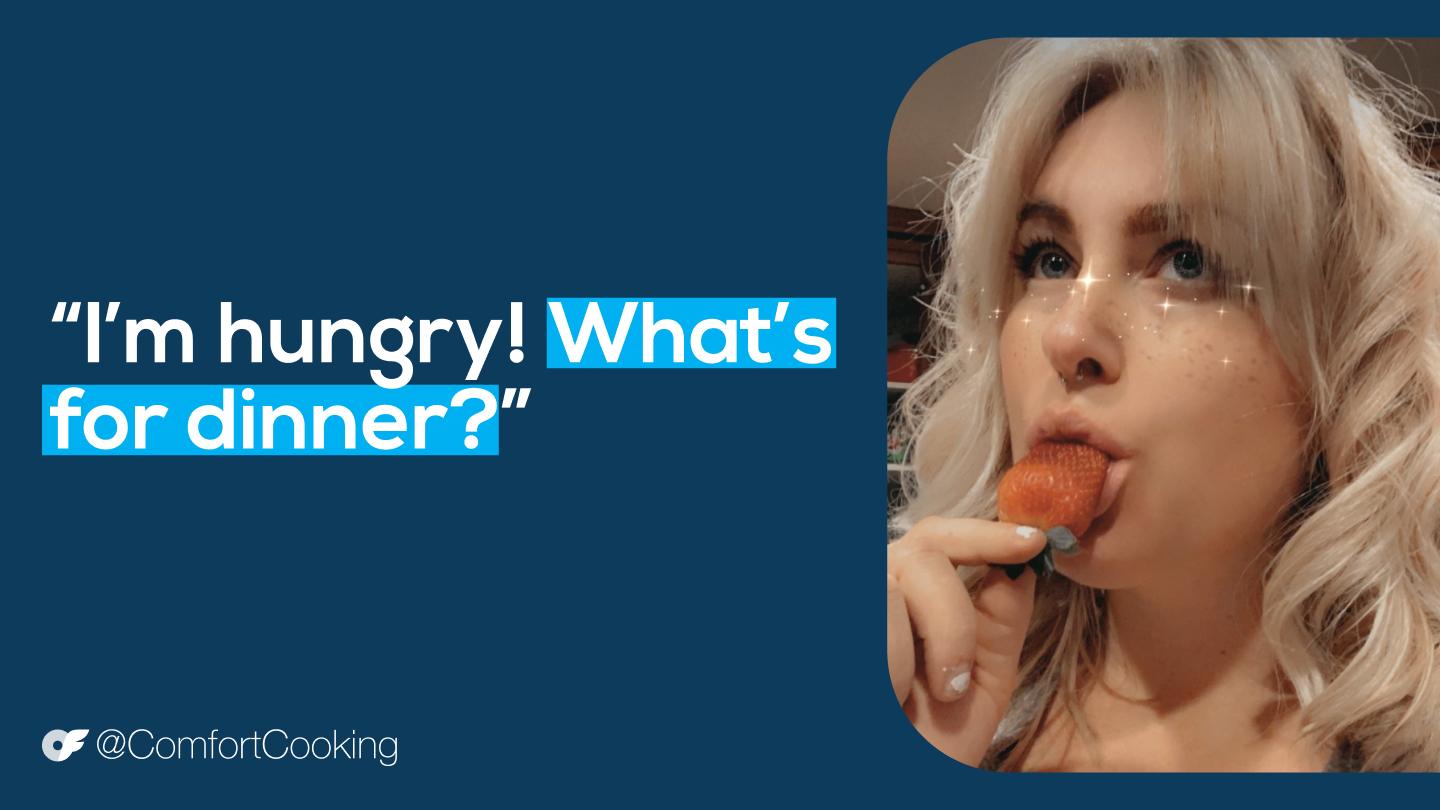 When it comes to traditional Thanksgiving dishes, nothing is more comforting than mac and cheese, turkey, mashed potatoes, and cranberry sauce.
That makes comfort food expert Kriss (aka Comfort Cooking) a must-follow this season for any holiday chef.
On her OnlyFans profile, Kriss crafts delectable and cozy meals that everyone at the table is sure to love.
But her real magic trick is pulling off these tasty recipes using healthy, waist-friendly ingredients and techniques.
For example, Kriss' poached eggs over cauliflower rice or her homemade barbecue ribs pack a whole lot of finger-licking flavor, without packing on the pounds.
Subscribe and get inspired by all of Kriss' tasty recipes!
No holiday meal is complete without dessert; so obviously no list of chefs would be complete without a pastry chef. That's where Bianca The Baker comes in.
From pumpkin pie, to Christmas cookies, to jelly donuts at Chanukah, Bianca is serving up some of the most delicious desserts we've seen on OnlyFans.
When it comes to sweet confections, Bianca's imagination knows no bounds… and she has the kitchen skills to deliver. Just looking at her molten lava cake, cinnamon rolls, strawberry shortcake, and lemon meringue pie is enough to make your mouth water.
In short: Bianca always knows how to pick the perfect dessert for any occasion.
So if you're looking to dazzle with the perfect finisher to your holiday feast, subscribe to Bianca's OnlyFans profile. Your dinner guests will be glad you did.