Looking to subscribe to some incredibly talented and inventive OnlyFans creators? You're in the right place. There's definitely something for everyone this month: from pole dancing fitness buffs, to gamers, pet-lovers, and clowns, to people who just really love mushrooms. Here are the free OnlyFans accounts to follow in May 2023.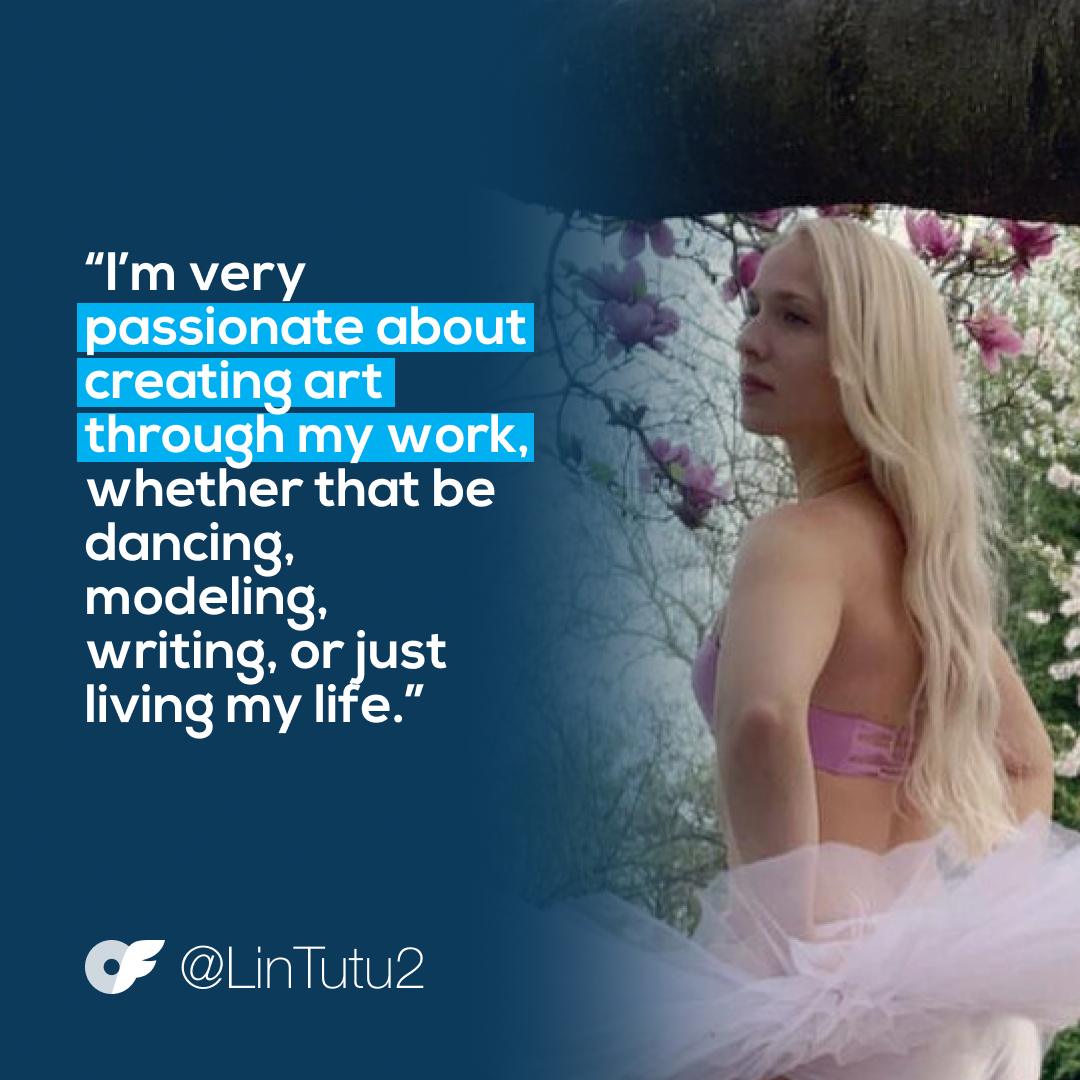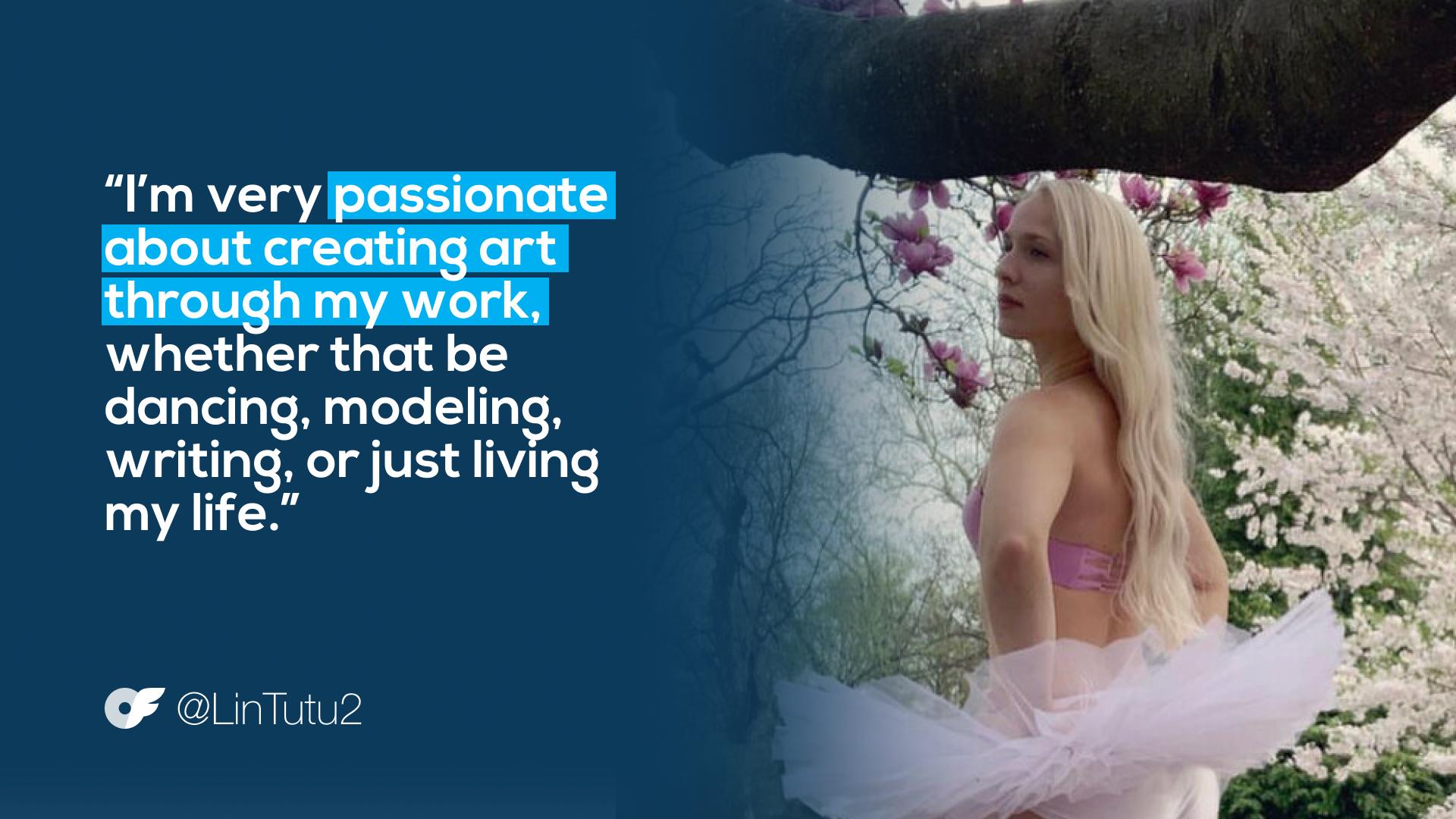 Exercise enthusiasts have known for years that pole dancing is an extremely effective workout. Lin Tutu's OnlyFans profile makes a strong case for swapping your spin bike for a pole.
Not only is Lin Tutu an impressive multi-hyphenate (author, model, fitness instructor, and dancer), but she's an absolute wizard at pole dancing.
On her OnlyFans profile, Lin shows off her world-class pole dancing skills, gives beginners tips to improve their own techniques, and lets fans in on what her day-to-day life is like as a professional dancer and fitness instructor. Sometimes she even manages to do this while hanging upside down.
In Emma Kotos' downtime from modeling, she's probably blowing off steam playing video games. In fact, Emma is such an avid gamer that she started a second OnlyFans profile entirely dedicated to it.
It's a completely free way to see a whole new side of Emma– one where she can just throw on some headphones, grab her controller, and let loose.
Emma uses this second profile to share gameplay footage, show off her gaming rig and gear, and go live during special events and play-throughs. It's a lot of fun, and worth subscribing to.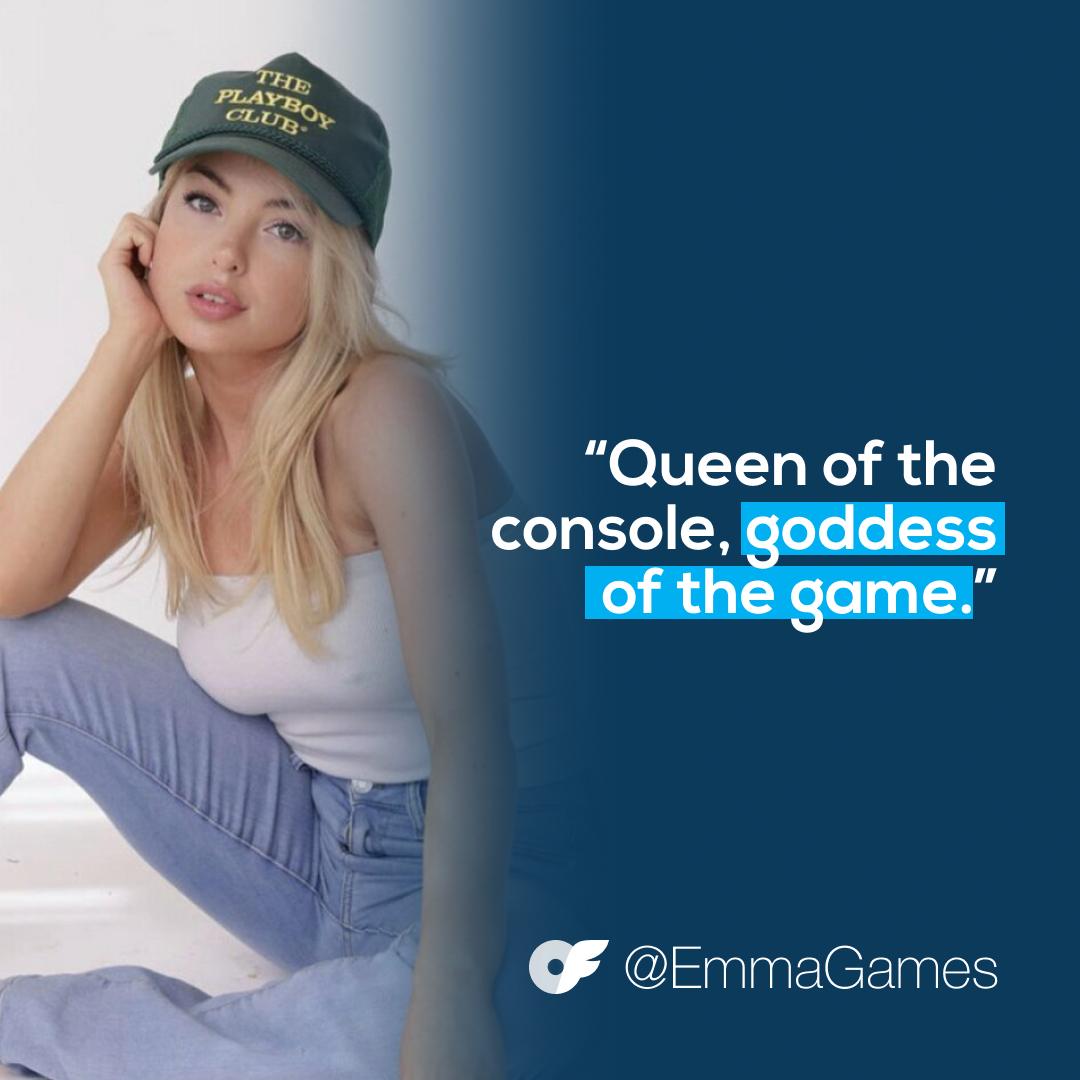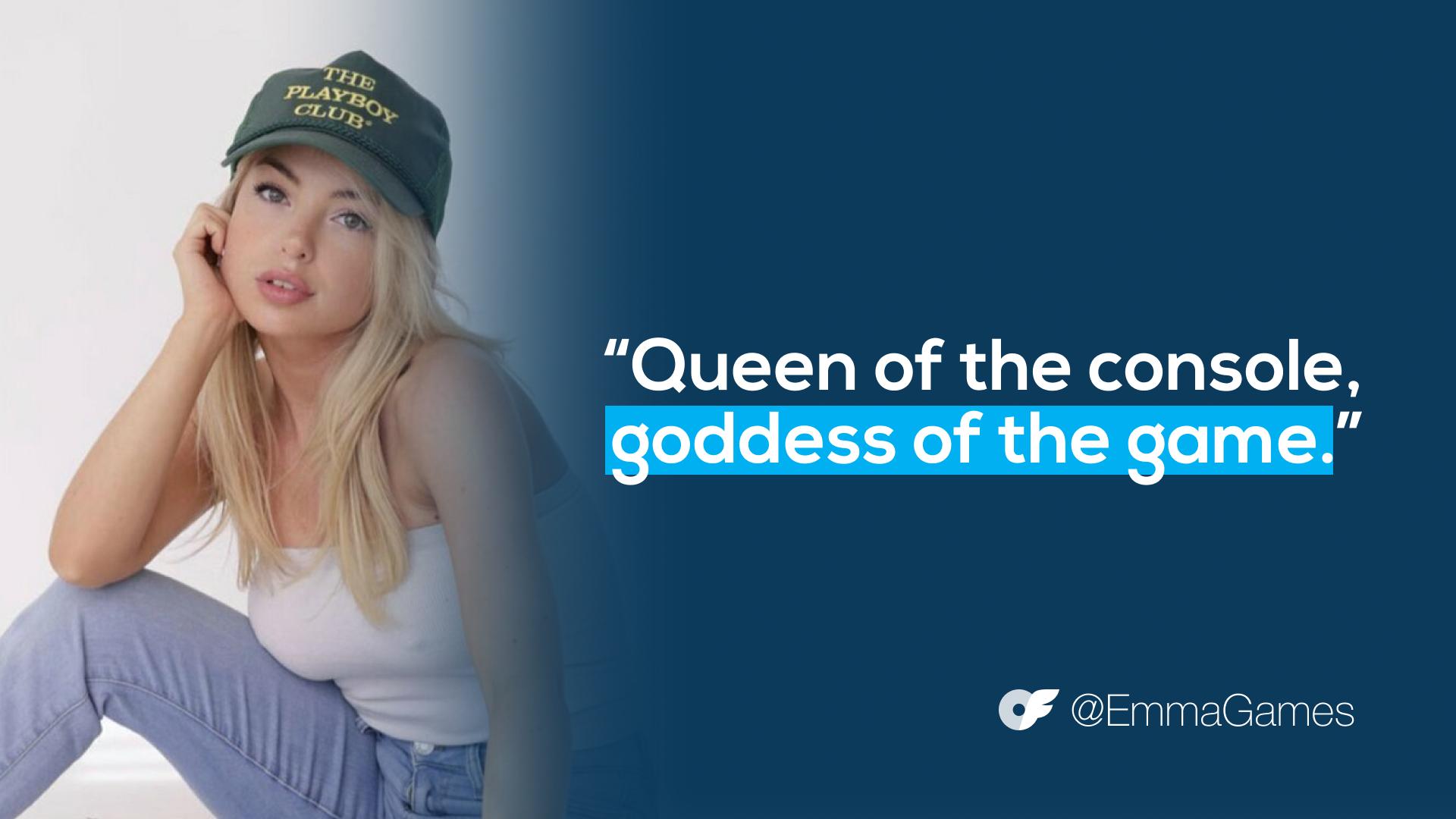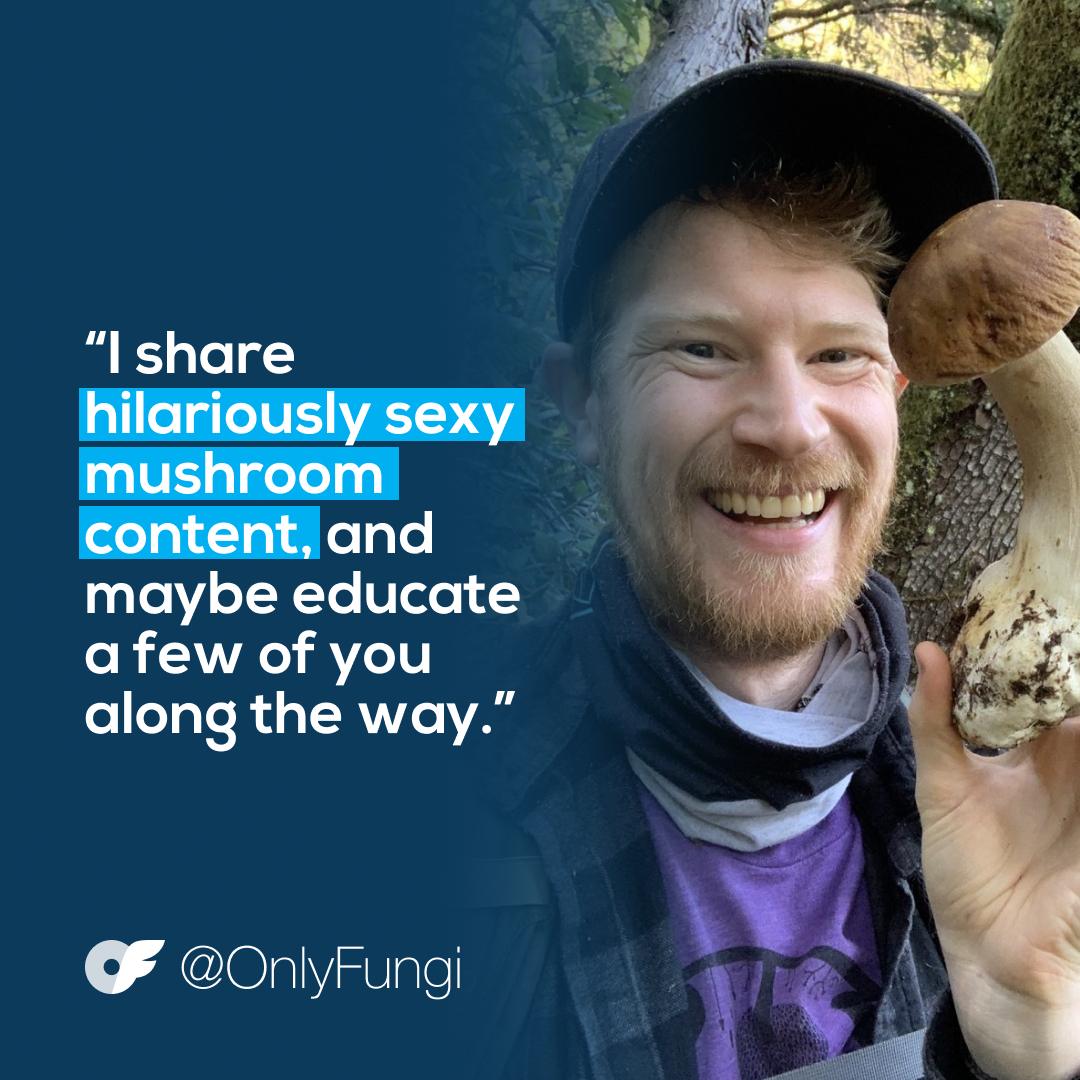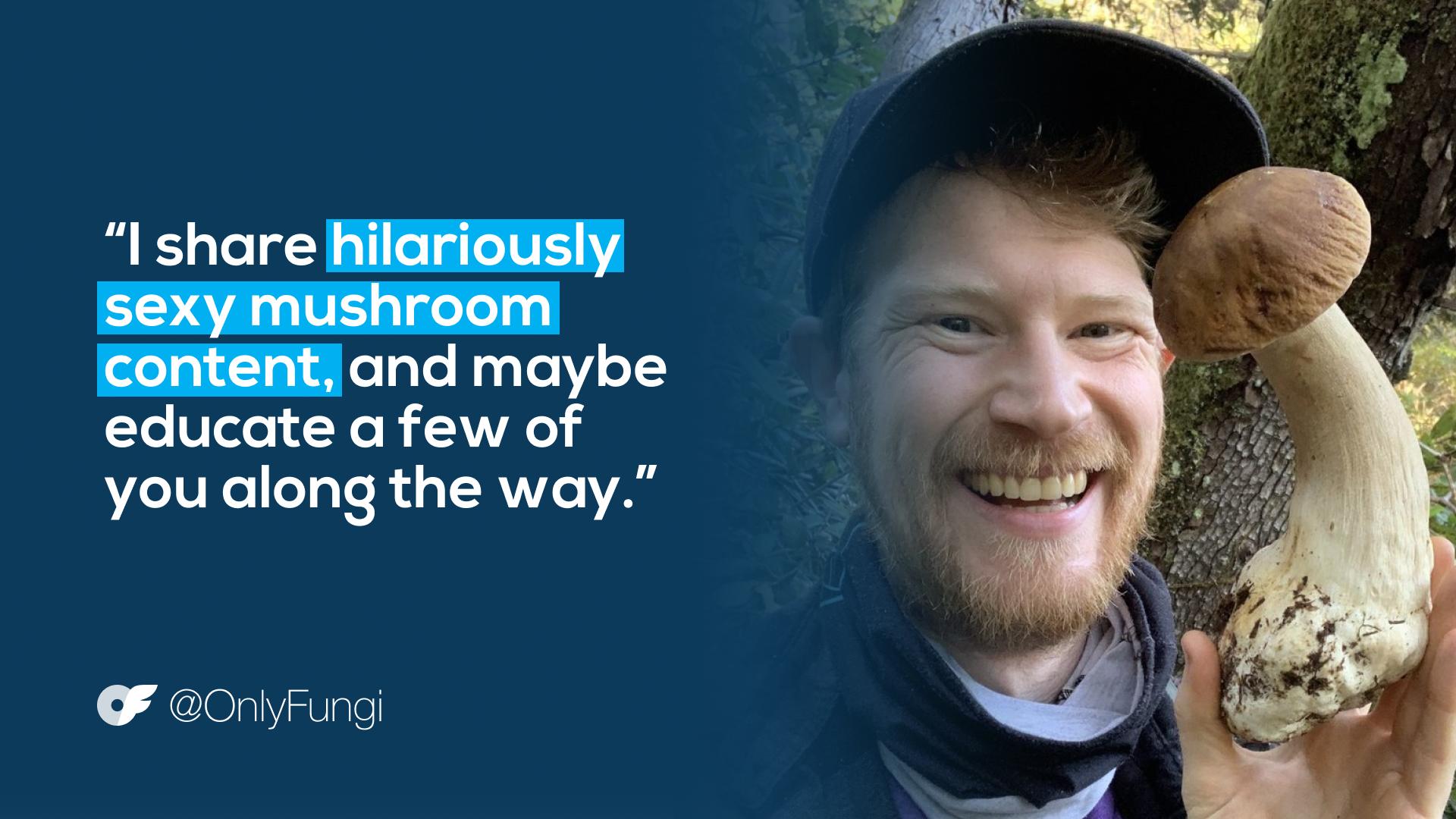 One of the most unusual (and amazing) OnlyFans profiles around belongs to a creator named Gordon. Part meme, part legitimate educational resource, OnlyFungi explores the wild world of mushrooms and sexuality through humor and metaphor.
It's hard to describe, but you'll understand completely once you subscribe.
You don't even have to be as big of a mushroom fan as Gordon to get lost scrolling through OnlyFungi. That's a good thing, since it's likely nobody loves mushrooms as much as he does.
The photos and videos will keep you entertained for hours, and we guarantee you'll never look at fungi the same way again.
Belle Eclair has a style all her own. She's bold, bright, and completely unexpected. Imagine something between a Picasso painting and a Lisa Frank folder, with a strong dose of Bozo the Clown and you can start to imagine it.
Belle is a model, actress, voiceover artist, professional clown… and an amazingly talented OnlyFans creator.
On her profile, Belle shares her unique aesthetic through her cosplay, digital art, gifs, and videos. She's recently launched an OFTV channel with fellow clown creator Shirley Blazen called Clown House.
But if clowns aren't your thing, that's totally understandable. There's still plenty to appreciate about the energy and creativity Belle puts into her profile.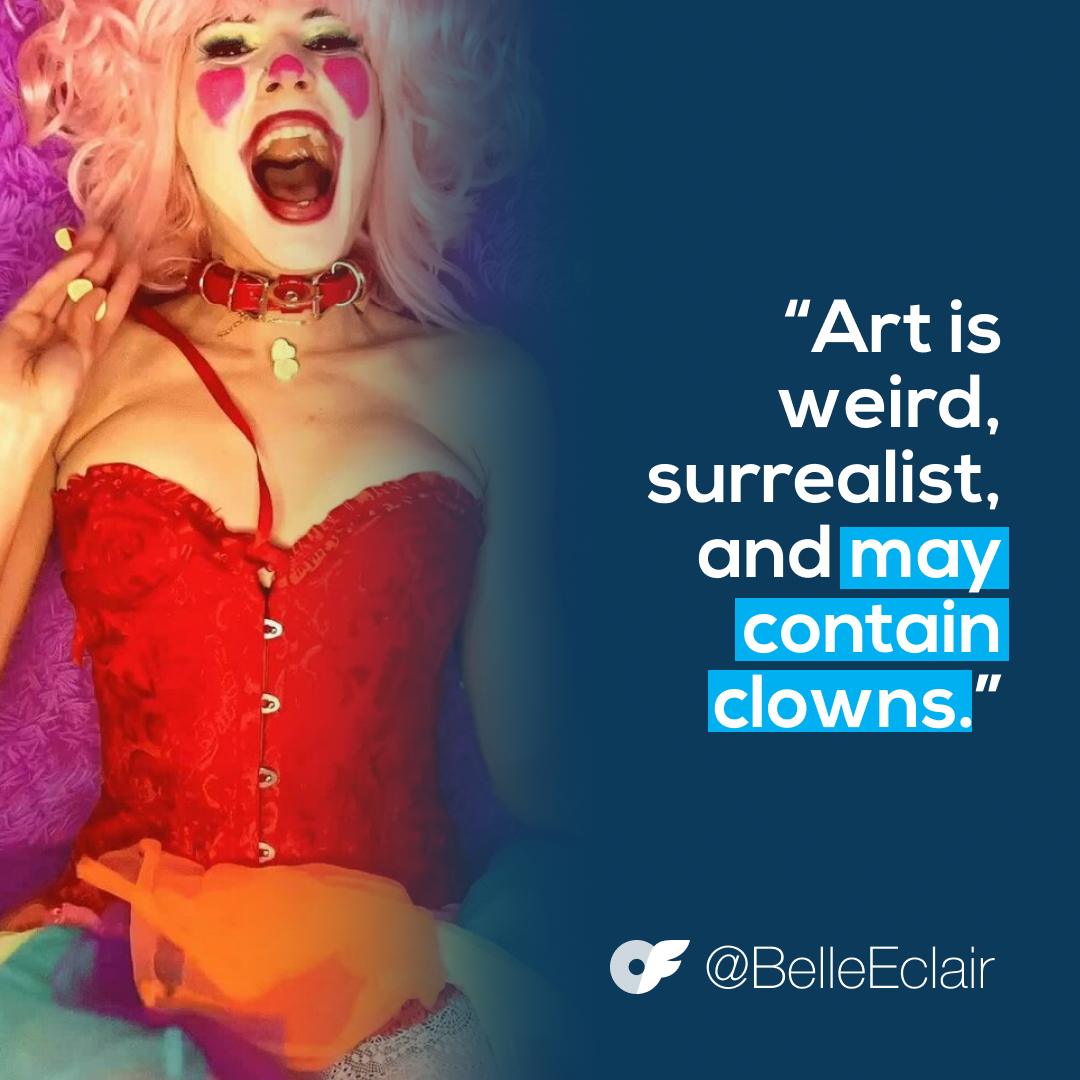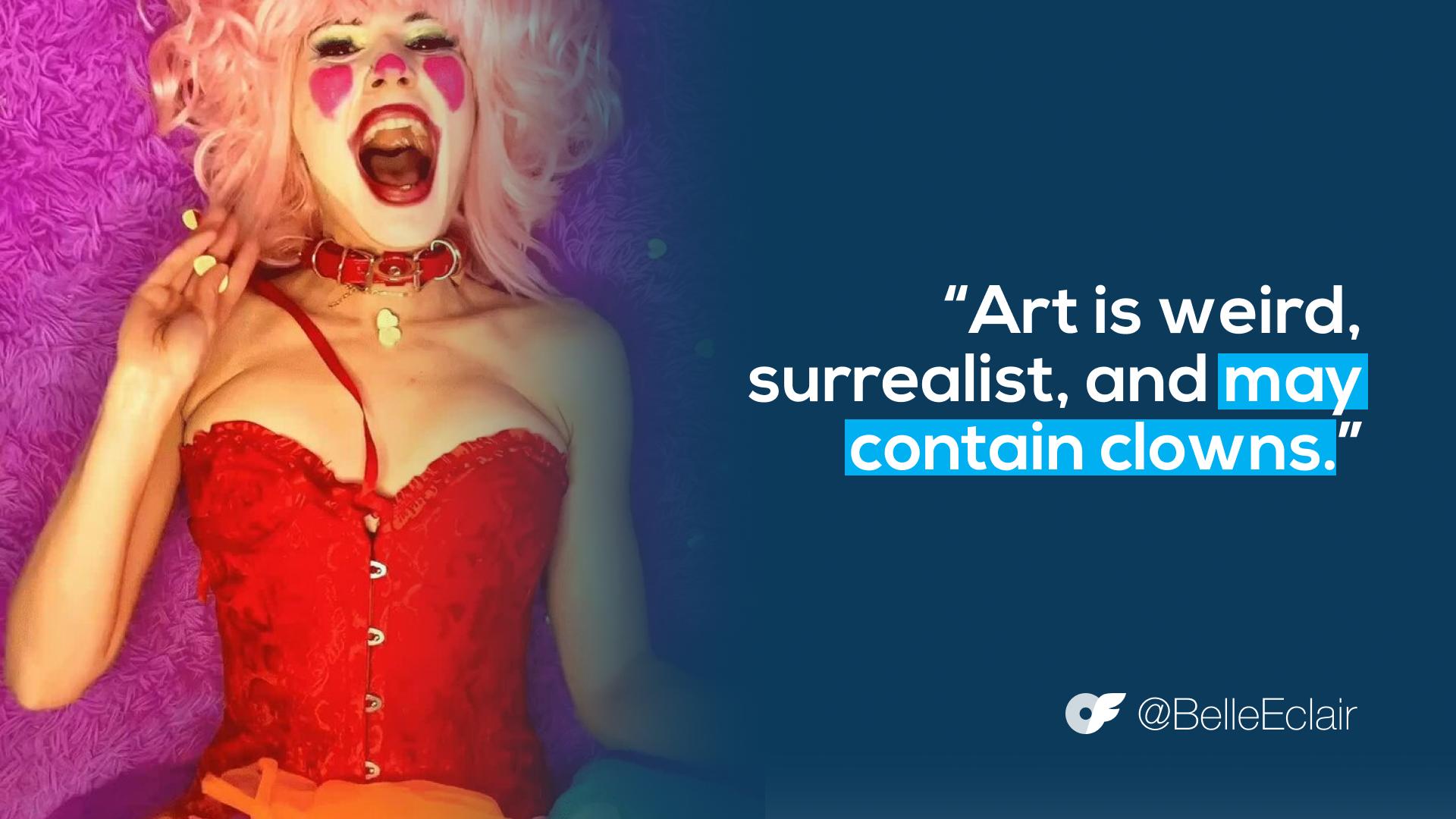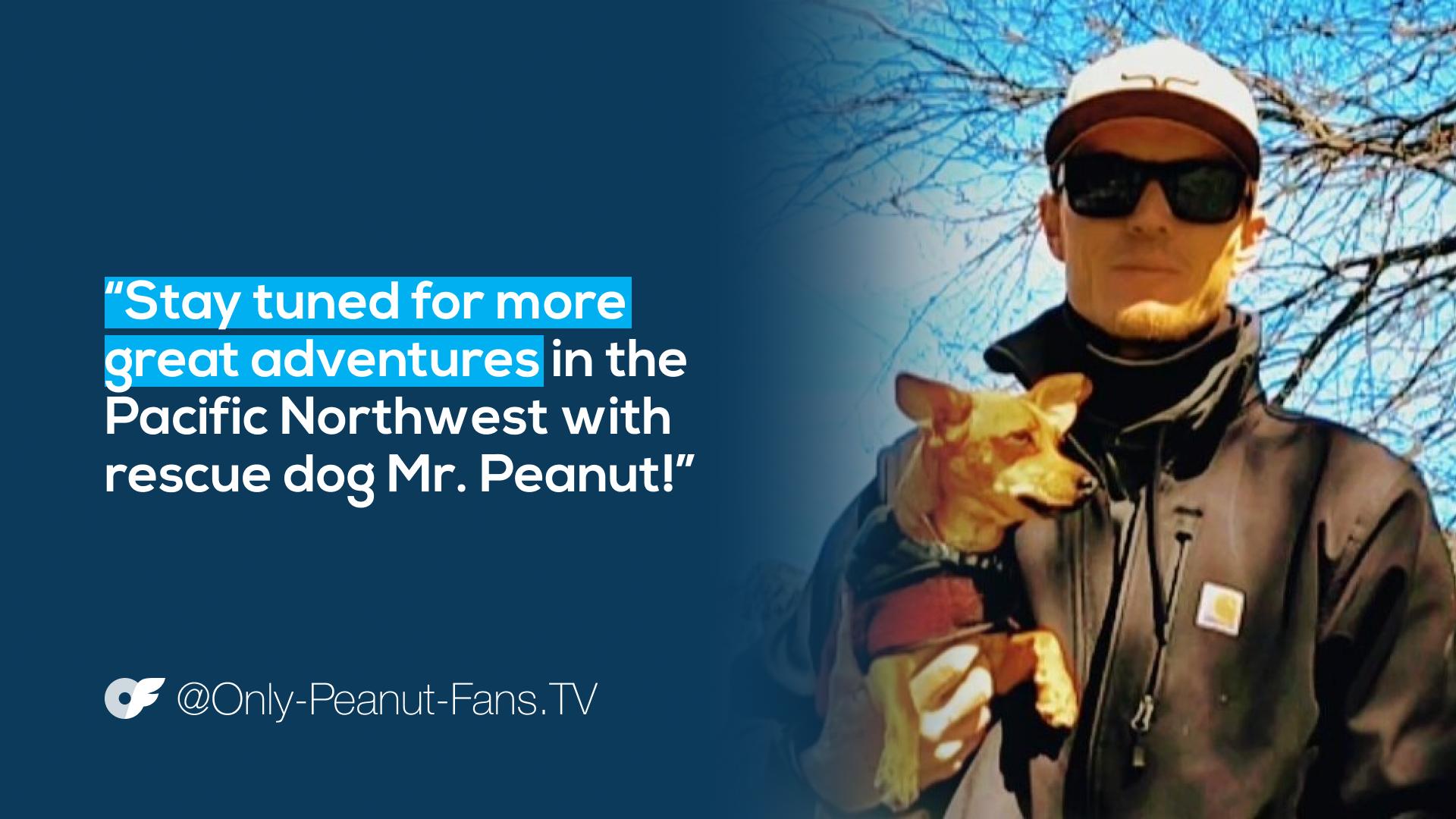 If you're looking for something a little less avant garde to balance out your new mushroom and clown subscriptions, it doesn't get any better than wholesome dog content. Mr. Paws is a creator who loves going on adventures with his dog Peanut.
Mr. Paws and Peanut travel everywhere together– from taking nature hikes in the Pacific Northwest, to running everyday errands, to exploring all the things going on around their home in Boise.
And if you're going to subscribe to Mr. Paws, you might as well check out his OFTV channel for even more of these two best friends.