OnlyFans is stacked with exceptional comedians. Fortunately, many of them have profiles that pack a lot of laughs for not a lot of money. So, sit back, relax, and get ready to dive into the comedy edition of free OnlyFans accounts to follow in July 2023.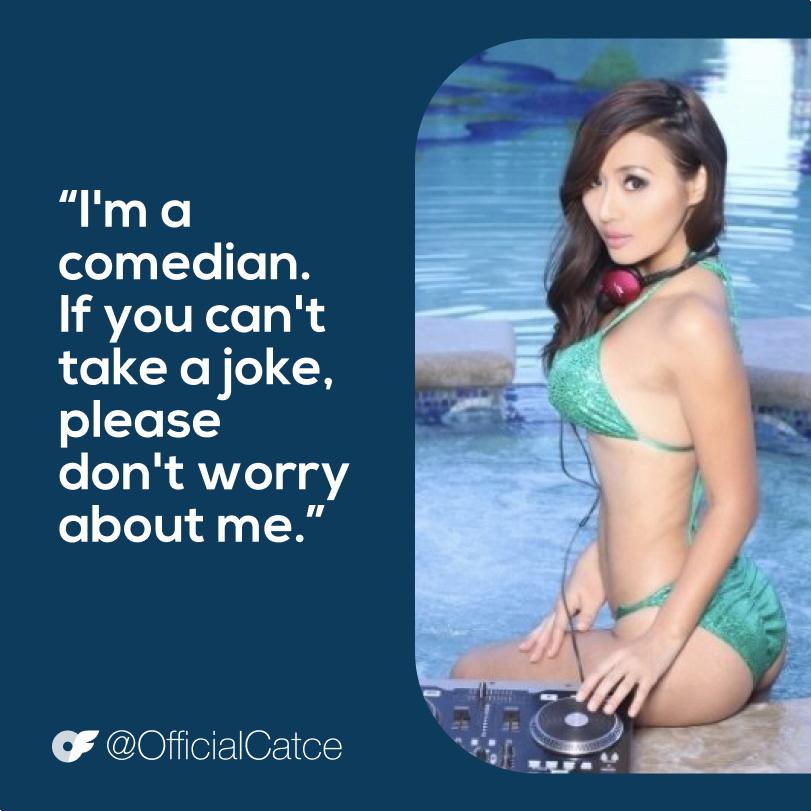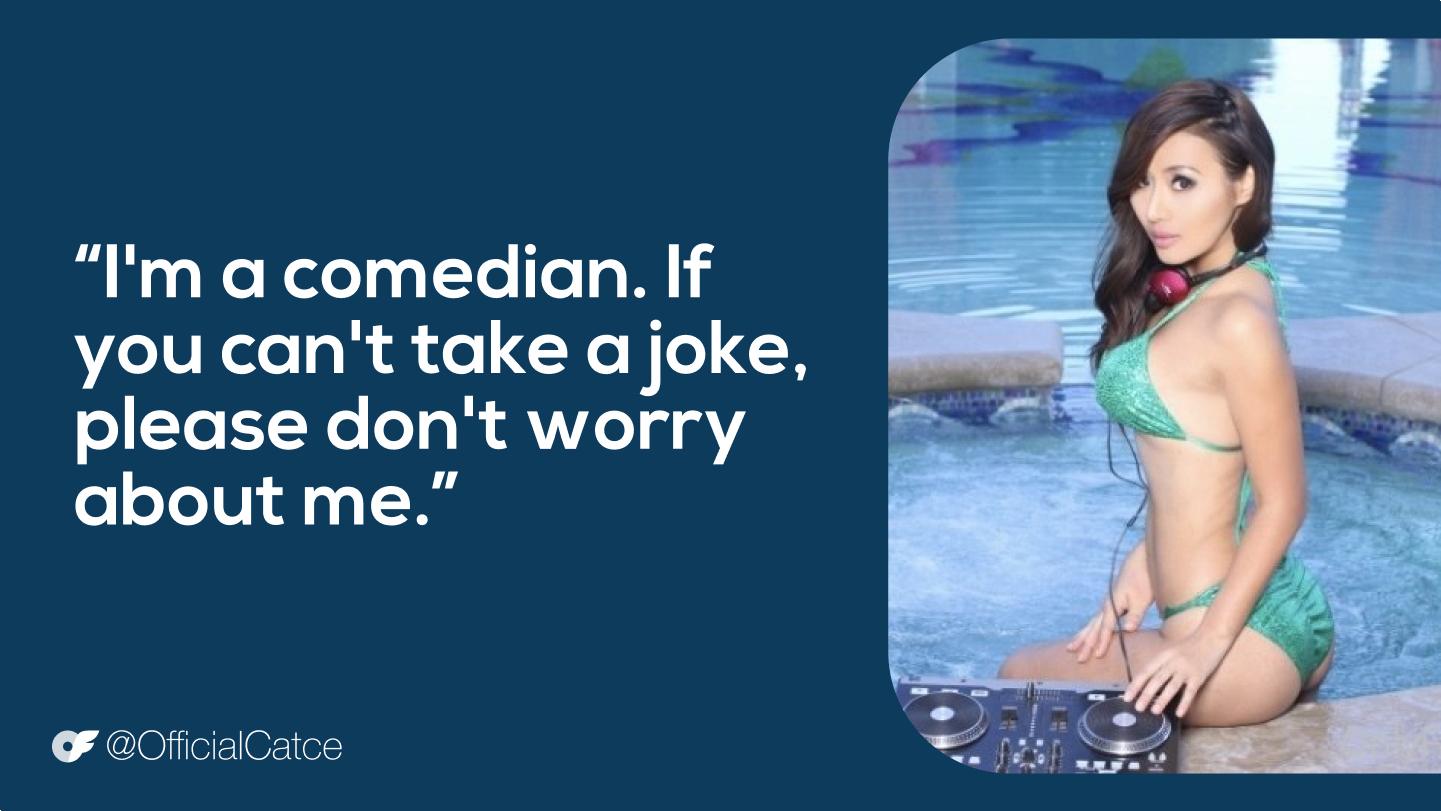 As a multi-talented multi-hyphenate, Cat Ce has a lot to offer subscribers. First of all, Cat is downright hysterical on stage. And if you need proof, just look through the mountain of stand-up clips she shares on her OnlyFans.
Not only is Cat a regular at well-known L.A. comedy clubs like the Comedy Store, Laugh Factory, and Hollywood Improv. She is also a model, actress, and the host of her own podcast, Cat Jam in the Car.
Cat is not afraid to ruffle a few feathers in her stand-up and tackle the topics that some might consider "impolite." Her comedy is sharp, witty, and biting, and 100% unapologetic, and her philosophy is that if you do not like what she has to say, that is your problem.
As a Chinese immigrant, Cat has picked up some hilariously unique observations about the absurdities of modern American culture. Just be warned: if you cannot laugh at yourself, then Cat's comedy might end up touching on a nerve or two.
Adam Dominguez describes himself as a "comedian ne'er-do-well and miscreant." And while he has tons of stories to back that up, you can't help but root for Adam on stage during his stand-up sets.
Adam's jokes are filled with lots of heart and emotion, making his comedy highly relatable to his fans and anyone watching him for the first time. He may not be a perfect angel, but he owns up to it. That's why it's easy to let him off the hook.
On his OnlyFans, Adam shares clips from his killer stand-up sets and "crowd work": off-the-cuff interactions with the audience that only skilled comedians can pull off.
Make sure to check out Adam's stellar stand-up set on LMAOF Las Vegas, as well as his appearance on Amazon's Laugh After Dark.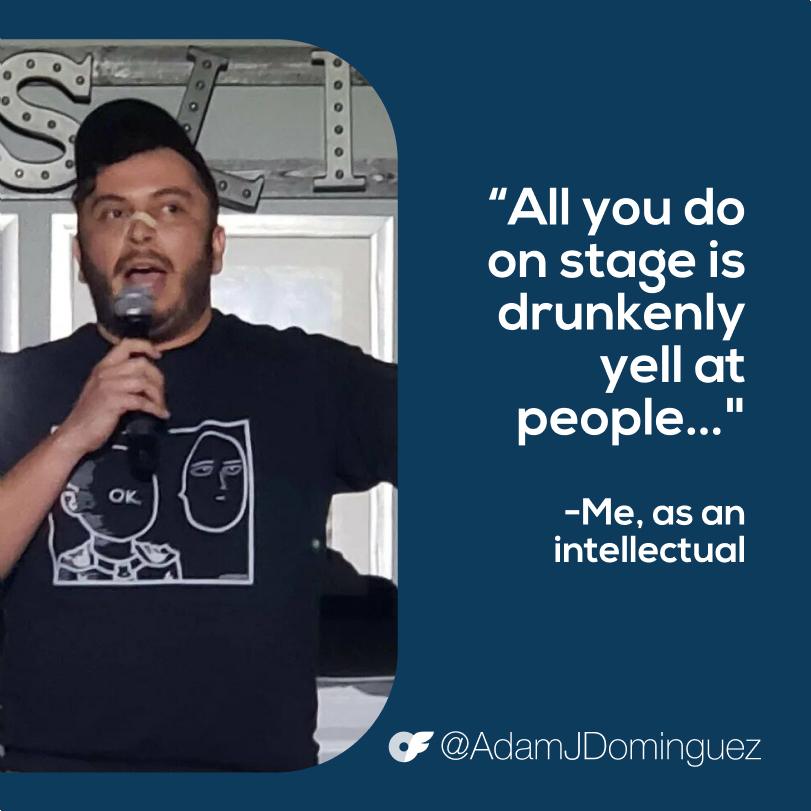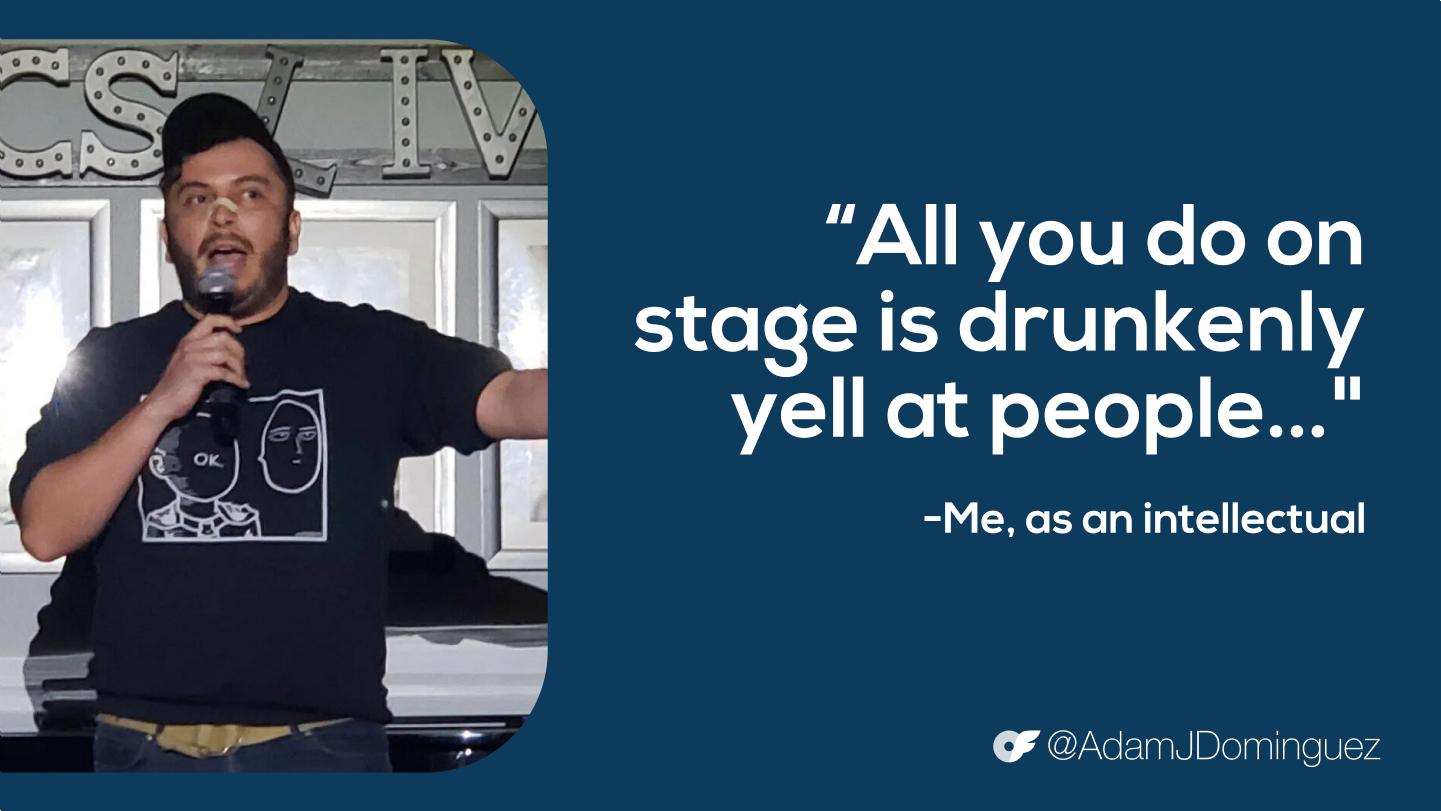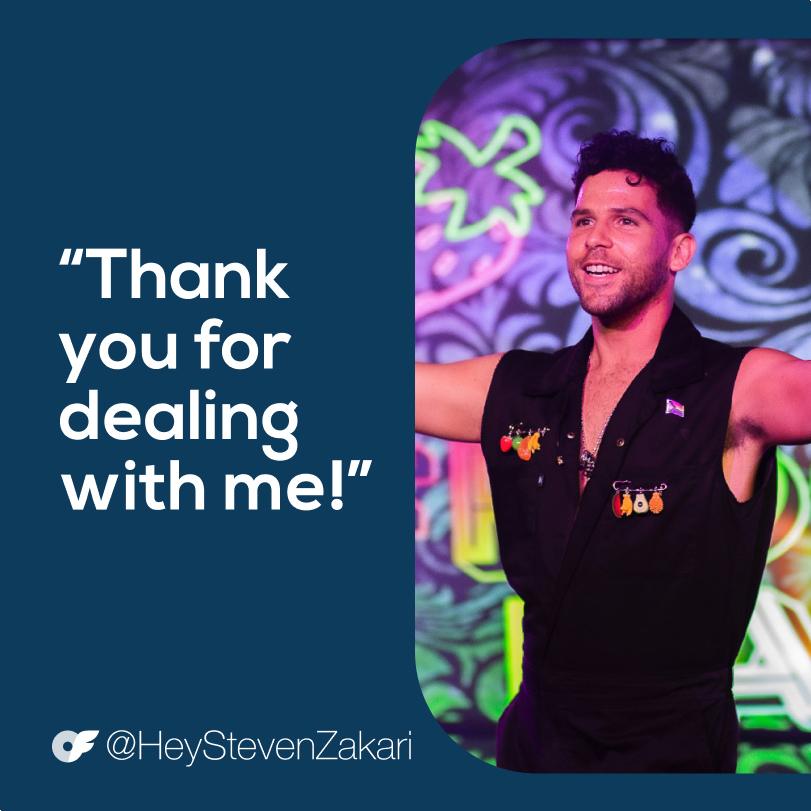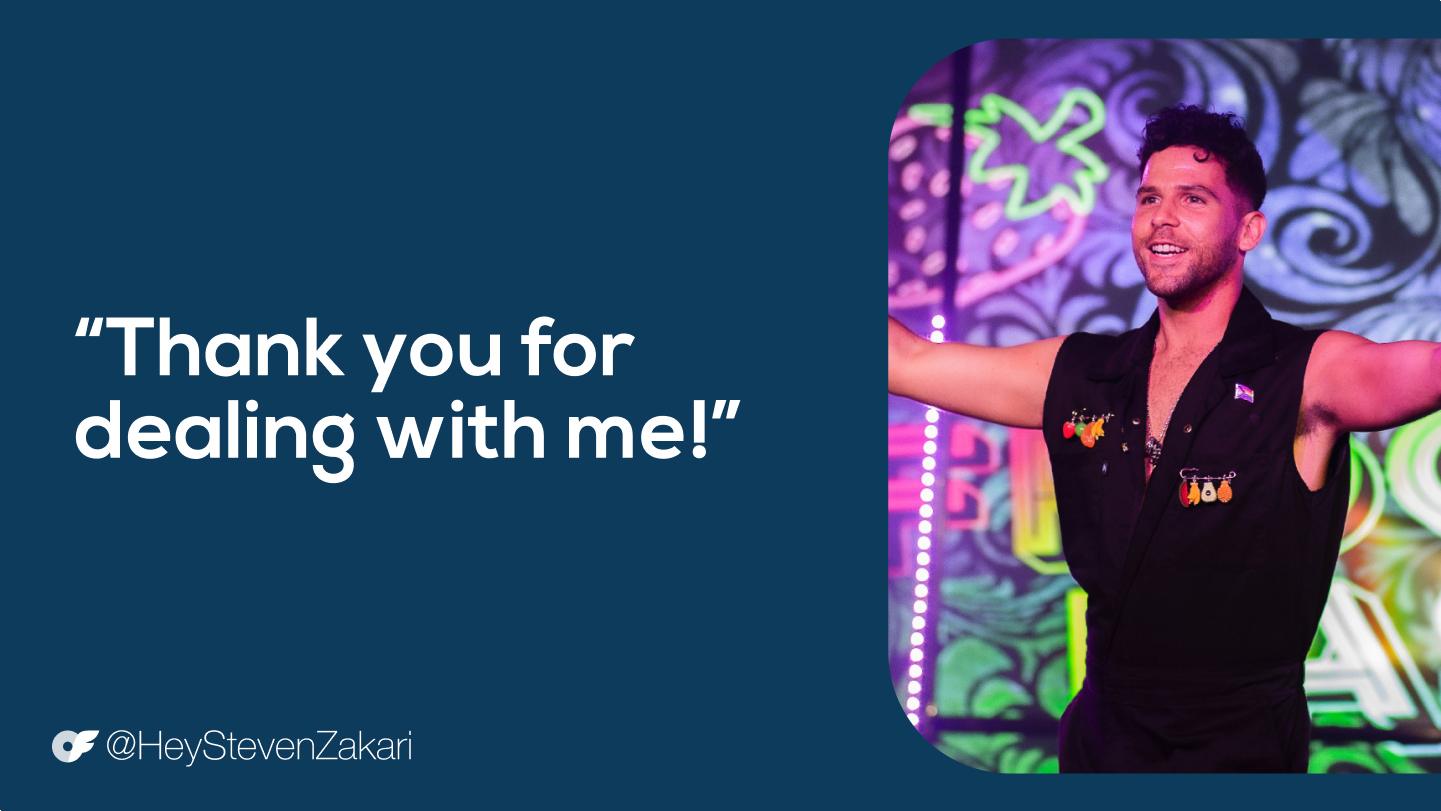 If you love high-energy stand-up comedy, then Steven Zakari is the comic for you. With his quick-witted delivery, you will never risk napping through one of Steven's sets.
Originally from New York, Steven has not left his loud and opinionated East Coast sensibility behind now that he lives in Los Angeles. Seriously, you should hear his impression of Fran Drescher in The Nanny.
But what really sets Steven's comedy apart is his ability to be remarkably self-aware about his high-energy personality. Like many great comedians, he knows how and when to put himself at the butt of the joke.
On OnlyFans, Steven shares all kinds of funny stories, sketches, as well as clips from his stand-up and podcast to his community of fans.
Or as he calls them, his kittens.
Morgan Gallo's matter-of-fact delivery combined with her ability to take down hecklers leaves no doubt that she knows exactly what she is doing on stage.
It's no wonder Morgan's stand-up career has been gaining momentum lately. Lately, she's been busy racking up numerous comedy festival performances and awards and appearing on popular podcasts. And on the side, Morgan has even found time for screen acting.
Not only is Morgan's free OnlyFans profile a must-follow, her OFTV channel is certainly worth checking out as well. There, Morgan's fans get access to a lot of hilarious and exclusive content: stand-up sets, interviews, clips from her podcast Let's Fight About It, and plenty more.
Plus, you do not want to miss Morgan's full-length stand-up set on LMAOF 12: Denver, streaming soon on OFTV!