March 4's UFC 285 was packed with highly-anticipated matchups, but unfortunately proved to be a setback for OF-affiliated fighters Trevin Jones and Jessica Penne. First, Penne fell to rival Tabatha Ricci; later, Jones' third-round surge ended up being too little too late against Cody Garbrandt. Here's what went down on Fight Night: UFC 285.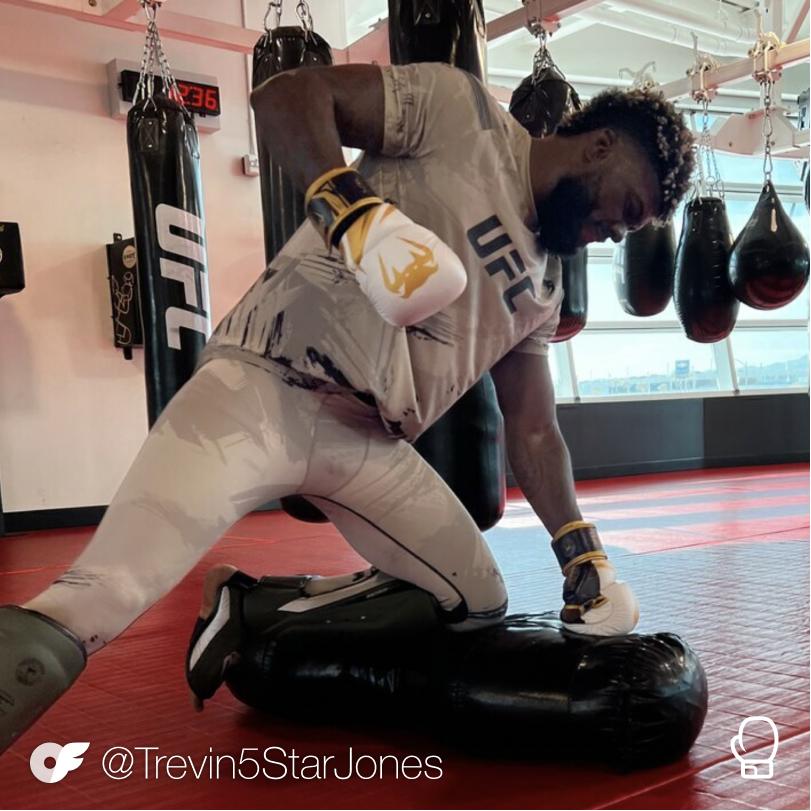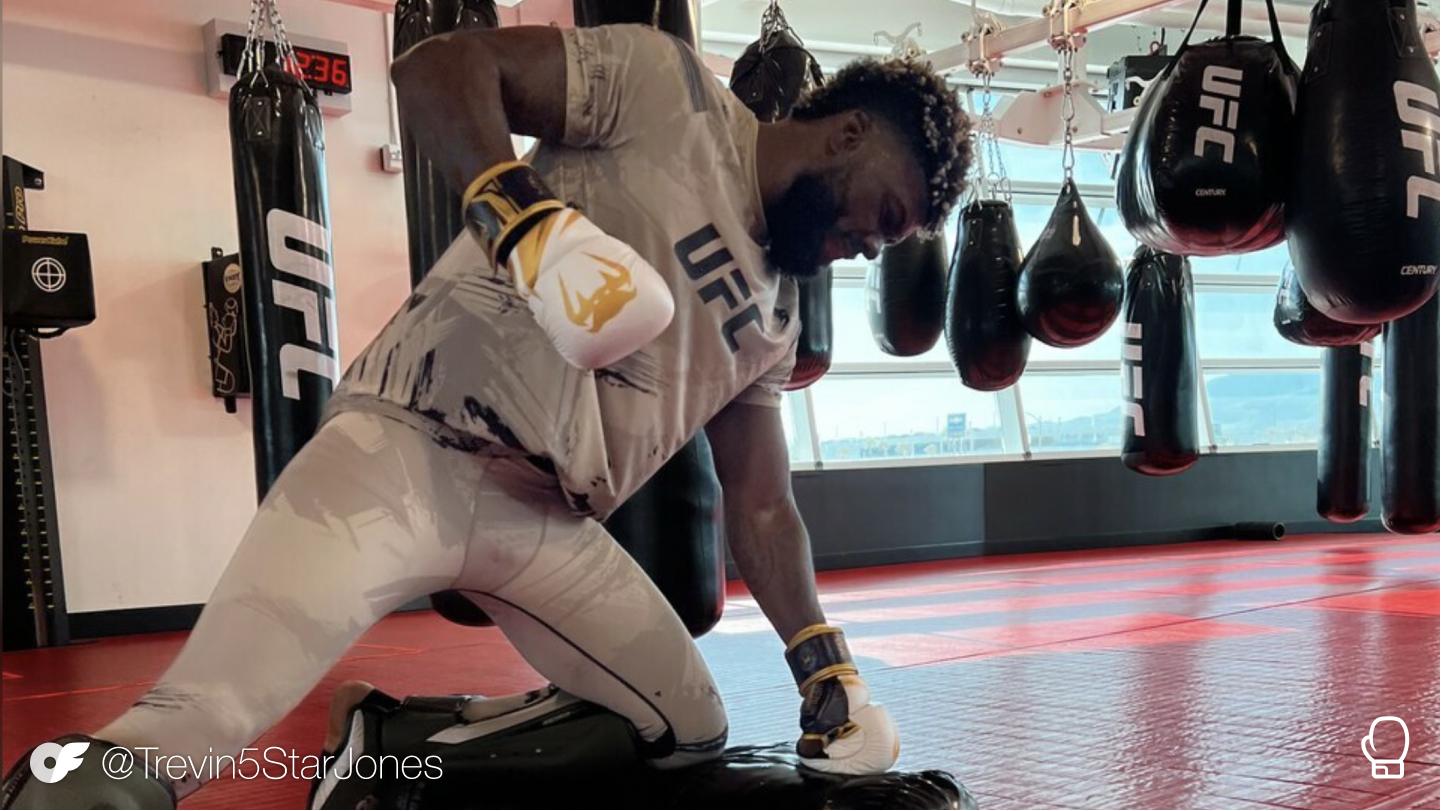 Jones Needed A Fourth Round
For the first 2.5 rounds of his match against Garbrandt, Trevin Jones struggled to find his footing. However, Cody Garbrandt appeared collected and laser-focused on victory, having lost his two previous fights. All Jones could do for the opening two rounds was defend as Garbrandt unleashed a fury of kicks to Jones' midsection.
In the second round, Garbrandt moved away from striking and toward a grappling approach. His methodical takedowns allowed him to almost pull off a rear-naked choke, which Jones was able to evade. But late in the third round, Jones finally started to find his momentum and deployed his lightning-quick hands against Garbrandt. Jones' strategy to disorient Garbrandt was clearly working, but came too late. When the final bell sounded, Garbrandt was the clear winner after dominating for more than half of the contest. Hopefully next time, Jones will engage earlier.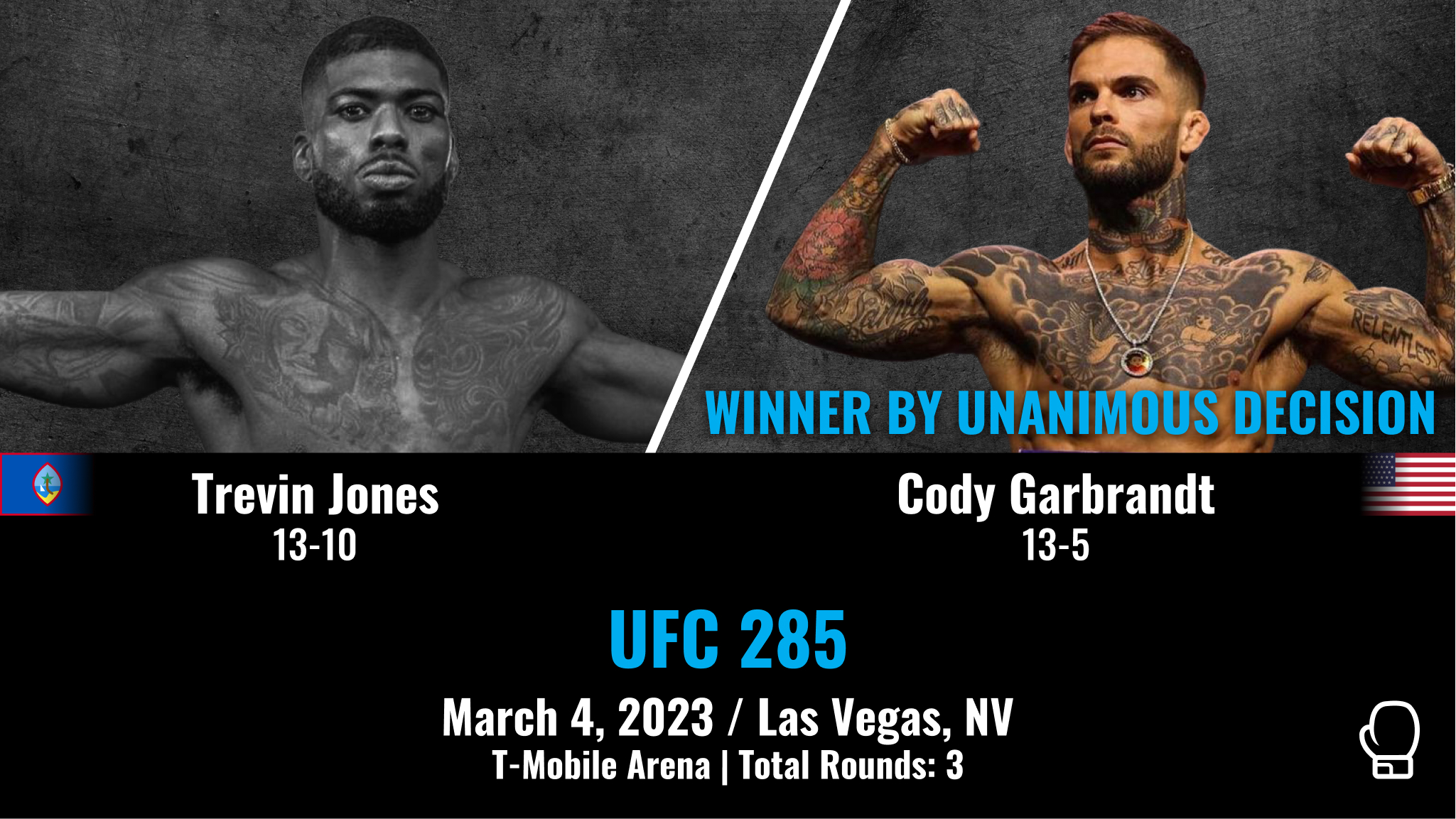 "Baby Shark" Gobbles Up Penne
It's beginning to look like the dawn of a new era for Tabatha 'Baby Shark' Ricci, who scored her third consecutive victory as she easily handled Jessica Penne. Ricci advanced quickly on Penne the moment the fight began, delivering some ferocious combos, attacks to Penne's legs, and many impressive takedowns. Penne was barely able to launch an attack of her own.
In round two, Ricci showed no signs of slowing down and connected early on a spectacular combo which sliced open Penne's eyebrow. A well-timed judo throw from Ricci set her up for a ground and pound game on Penne. From there, Ricci was able to maneuver her way into a slick armbar, causing Penne to tap out. Penne drops to 3-5 in the UFC. Hopefully, she'll use this setback as fuel for her next fight.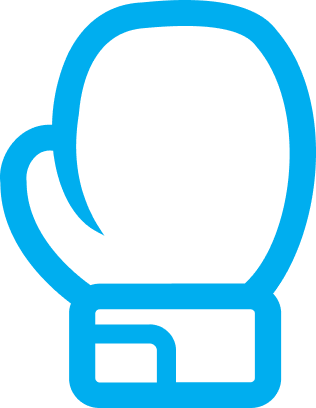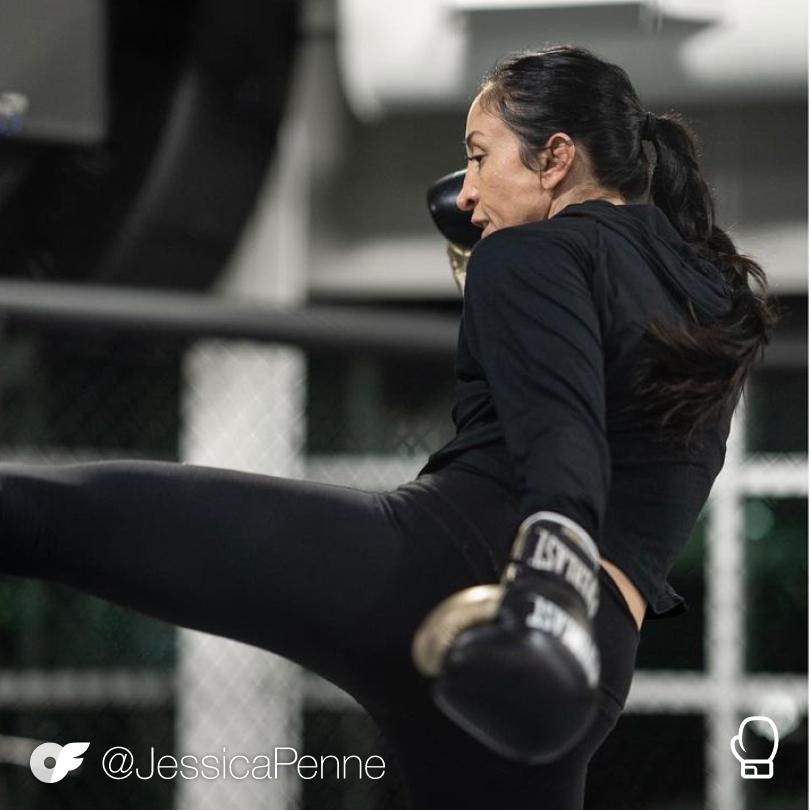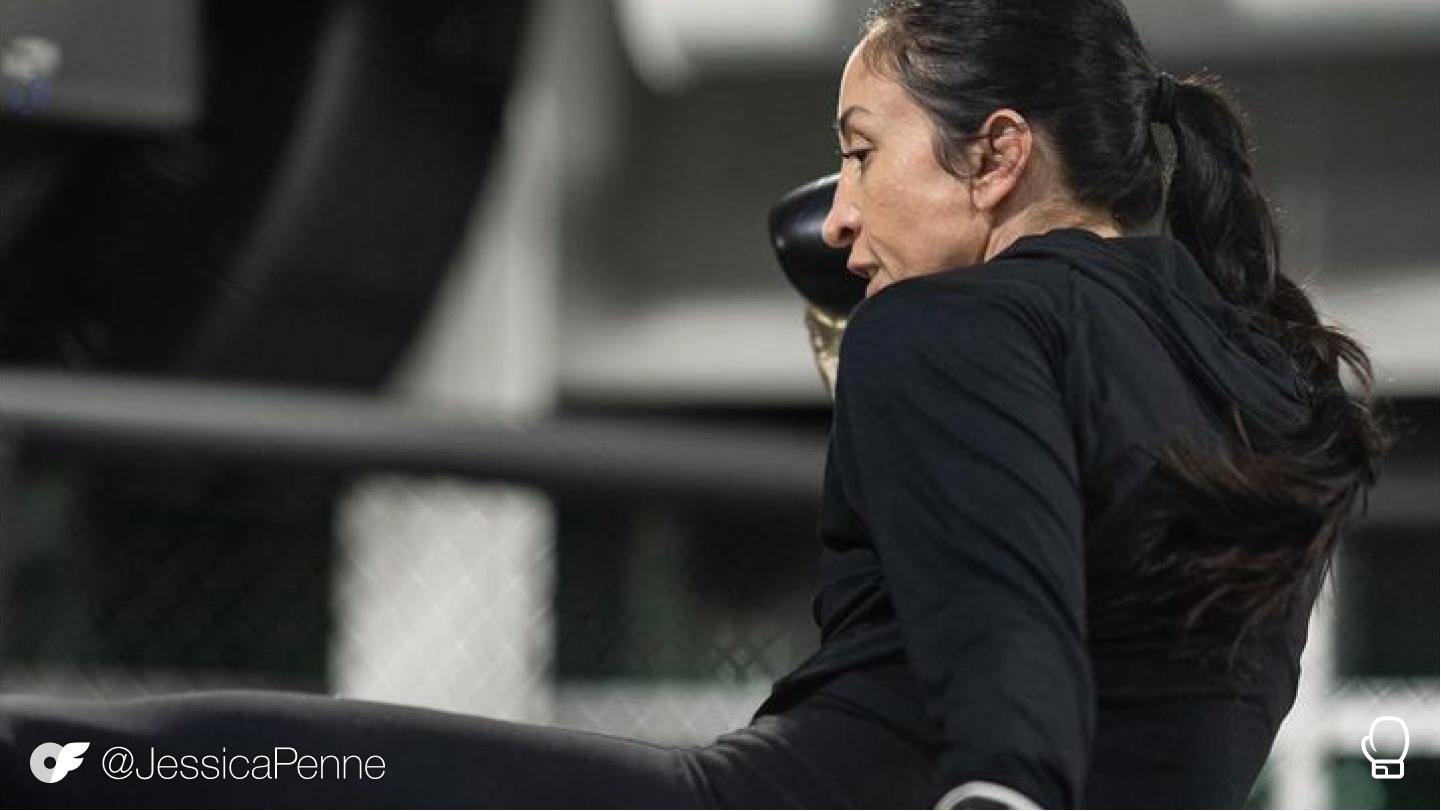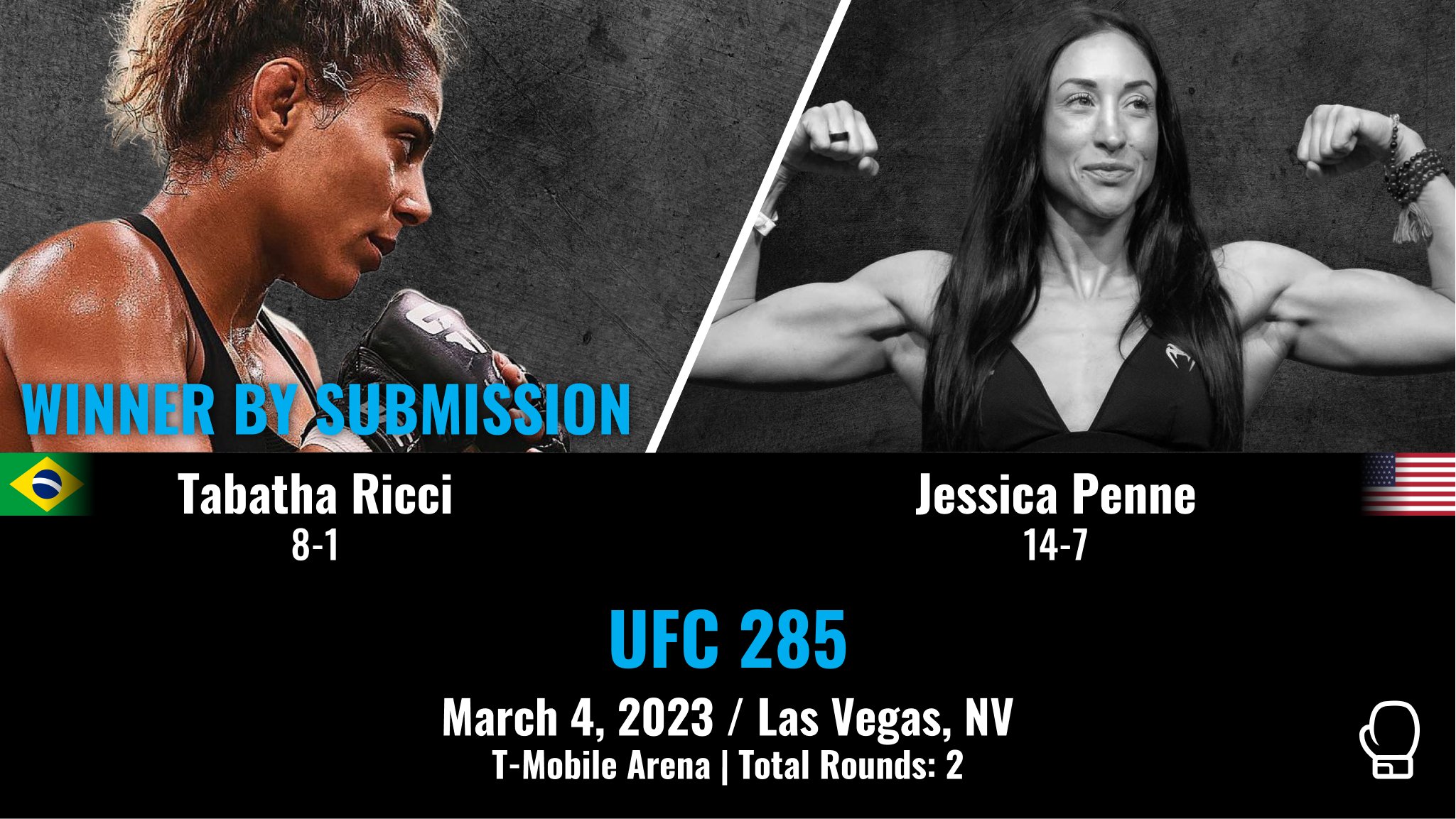 Check out more OnlyFans Sports coverage here.
What was your favorite fight of UFC 285? Let us know in the comments!