Model, stylist, and makeup artist Ella Baig has worked hard over the years to come into her own, both personally and professionally. The partner of Olympic boxer Nicola Adams, Ella has had her fill of being seen as a celebrity's plus one. After going public with her journey towards self-love and body positivity, Ella's built a dedicated and growing fan community all of her own. Ella Baig is ready for the spotlight, and she's not looking back.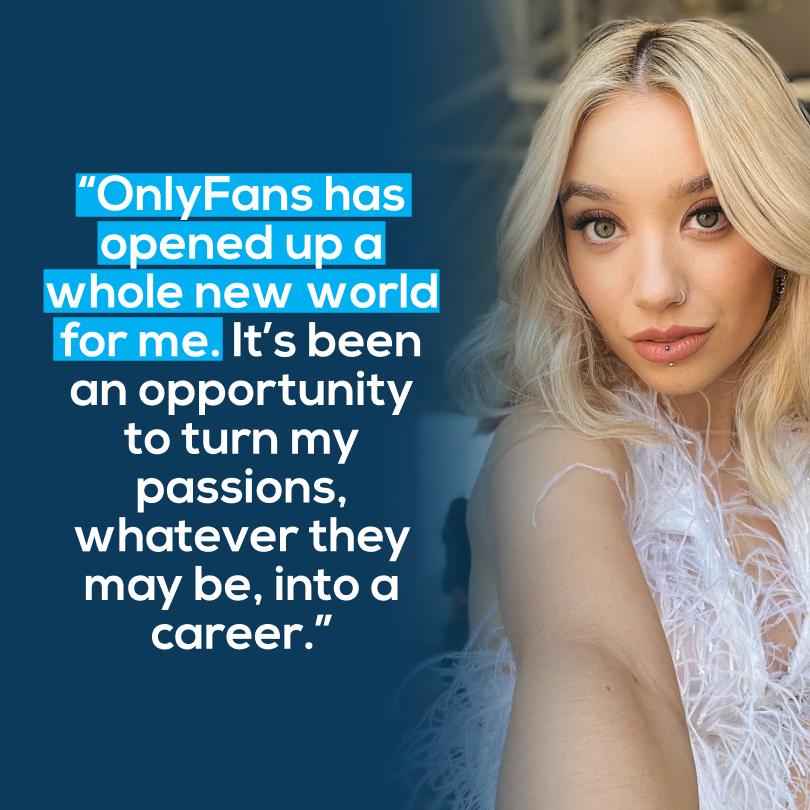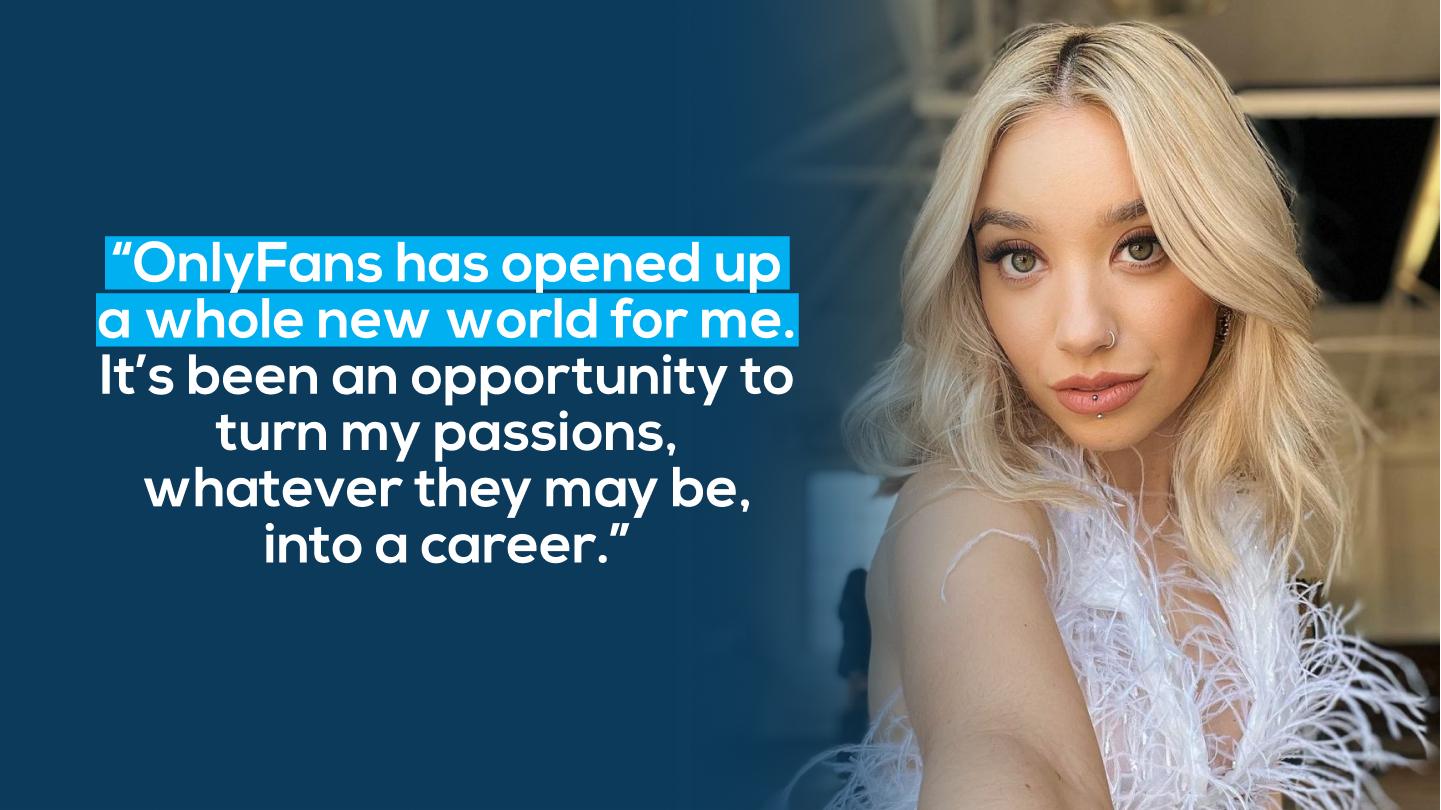 How does OF fit into your career as a creator?
OnlyFans has opened up a whole new world for me. It's been an opportunity to turn my passions, whatever they may be, into a career. If tomorrow I decided I wanted to become a mime artist, I would continue creating on OnlyFans. The possibilities are literally endless.
That's why my favorite feature is definitely the DMs. I usually like to schedule all my content in advance so I can concentrate on interacting with my fans when I'm working. I even still get subscribers telling me they first found me on Celebrity Gogglebox.
Any OF creators you'd like to collaborate with?
There's definitely a few! Jem Wolfie, because I love her confidence and realness. Kanri, because I'd love to do more cosplay and that's what she does best.
Megan Barton-Hanson, and Mia Khalifa are all inspirational women too.
Can you tell us more about your journey towards body acceptance?
It's been a long road, and I've wanted to change parts of my body for as long as I can remember. It seems there's always something that could be "better or "fixed", and I finally realized that's just not true.
Always try to learn to love your body first. Never put your physical or mental health at risk.
Why was it important to you to speak up about your struggles with psoriasis?
People usually suffer in silence, which can lead to loneliness, anxiety, and depression. For me, suffering in silence for eight years was not only physically painful, but it also had a huge impact on my mental health and confidence. Psoriasis can be triggered by stress, so it was a never-ending cycle.
When I spoke out, I was overwhelmed by the amount of people in the same position. It was lovely to see people exchanging tricks and remedies in my comments.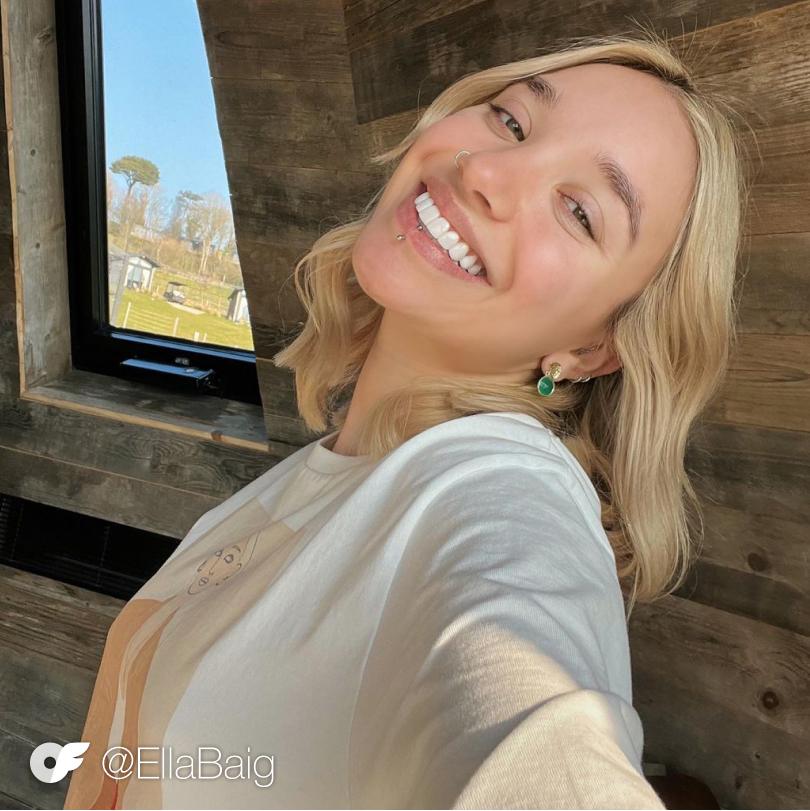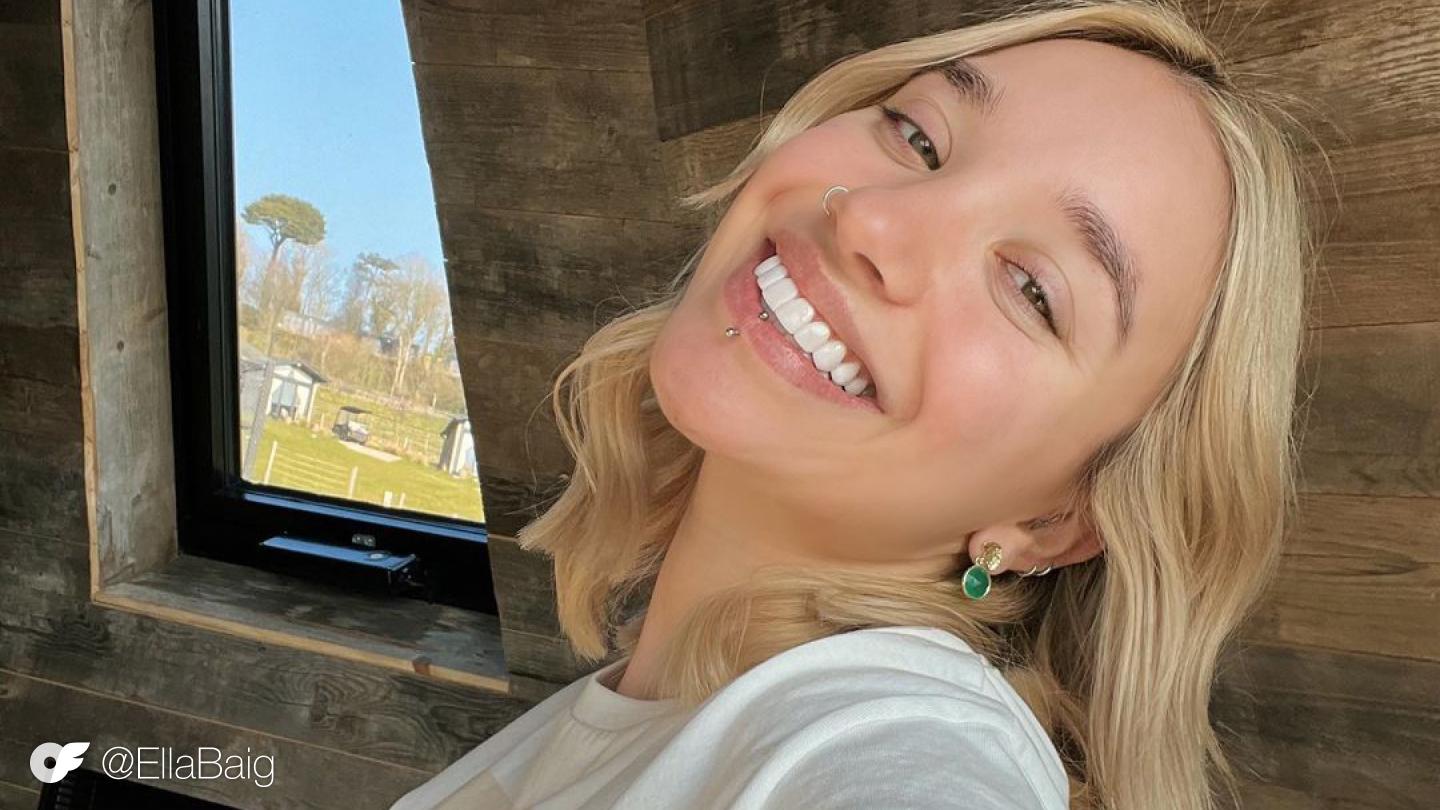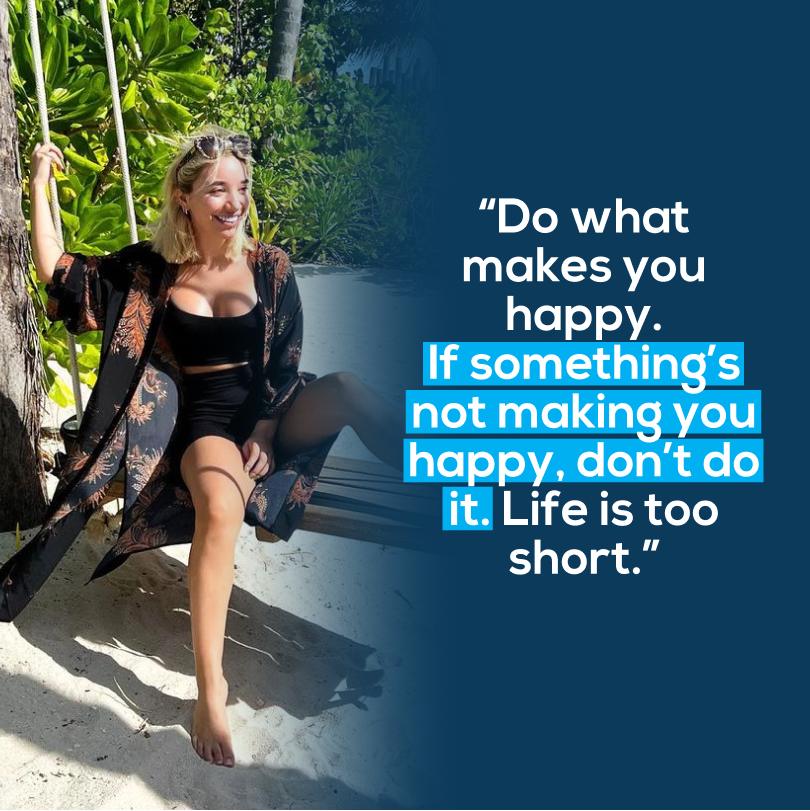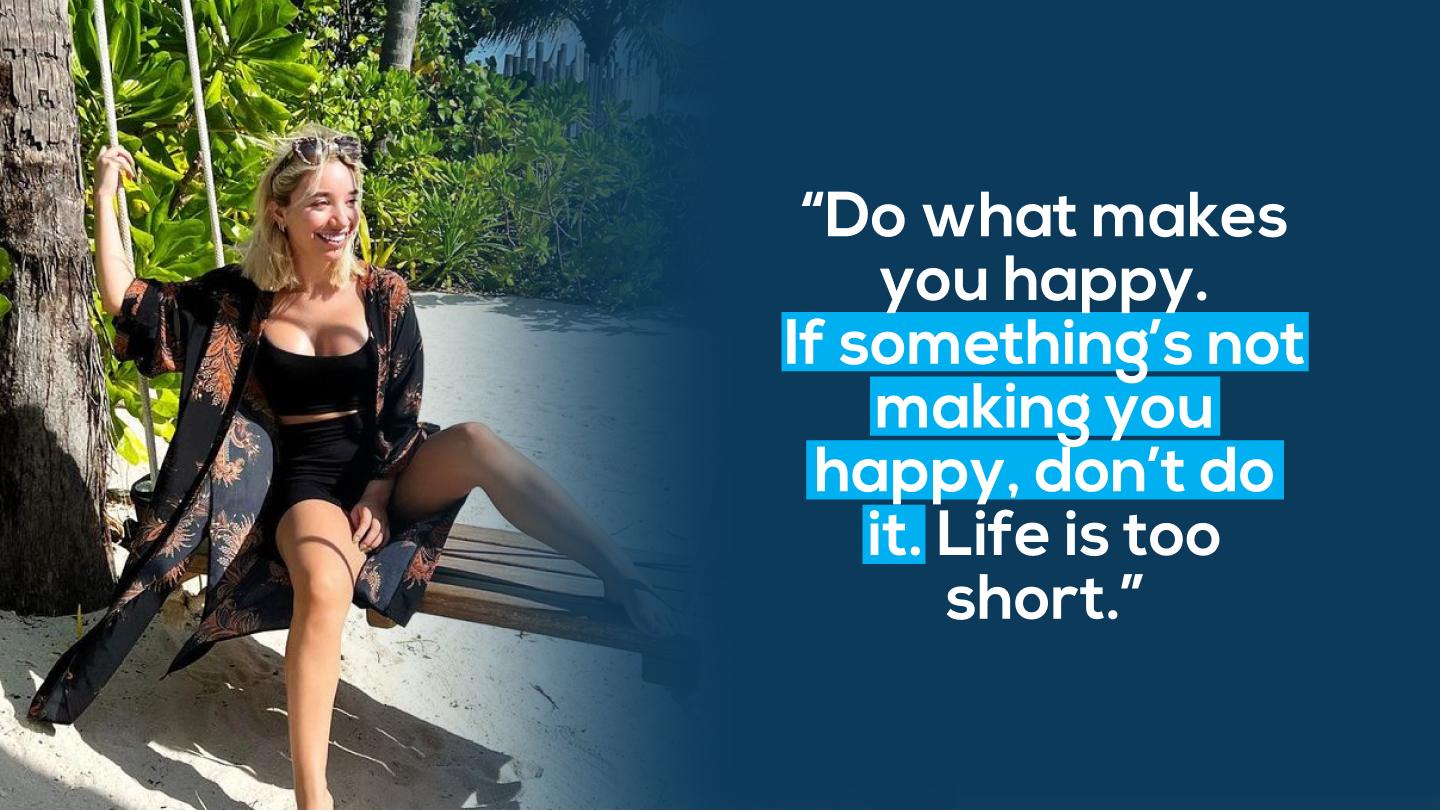 Do you have advice for anyone who can relate to what you've been through?
Self-acceptance is a journey without a destination because you're constantly changing and evolving. Do what makes you happy. If something's not making you happy, don't do it. Life is too short.
Most important: be yourself, and let people love you for who you are.