David Pulley has been riding motorcycles for twenty-two years and has accomplished a lot in professional Motocross. In the 2023 season alone, David progressed from 35th position in qualifying to a 19th place finish. But David is not only a fantastic racer, he is also a great advocate for his sport. Through his OnlyFans profile, social media channels, and his OFTV show Inside the Line, David offers enthusiasts rare glimpses into what life is really like for a professional Motocross athlete. We spoke with David about his passion for Motocross and his decision to partner with OnlyFans.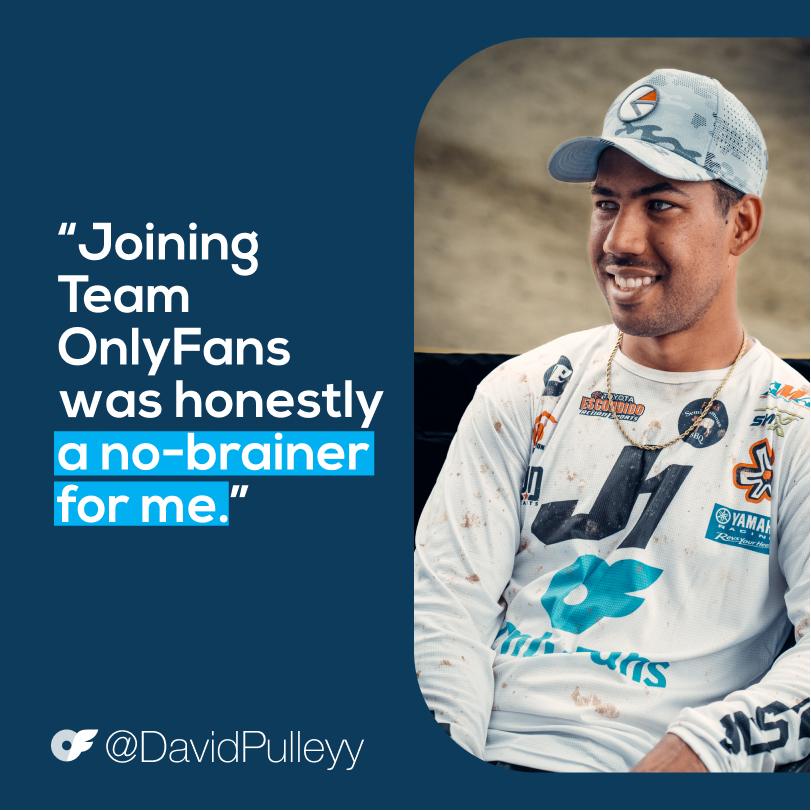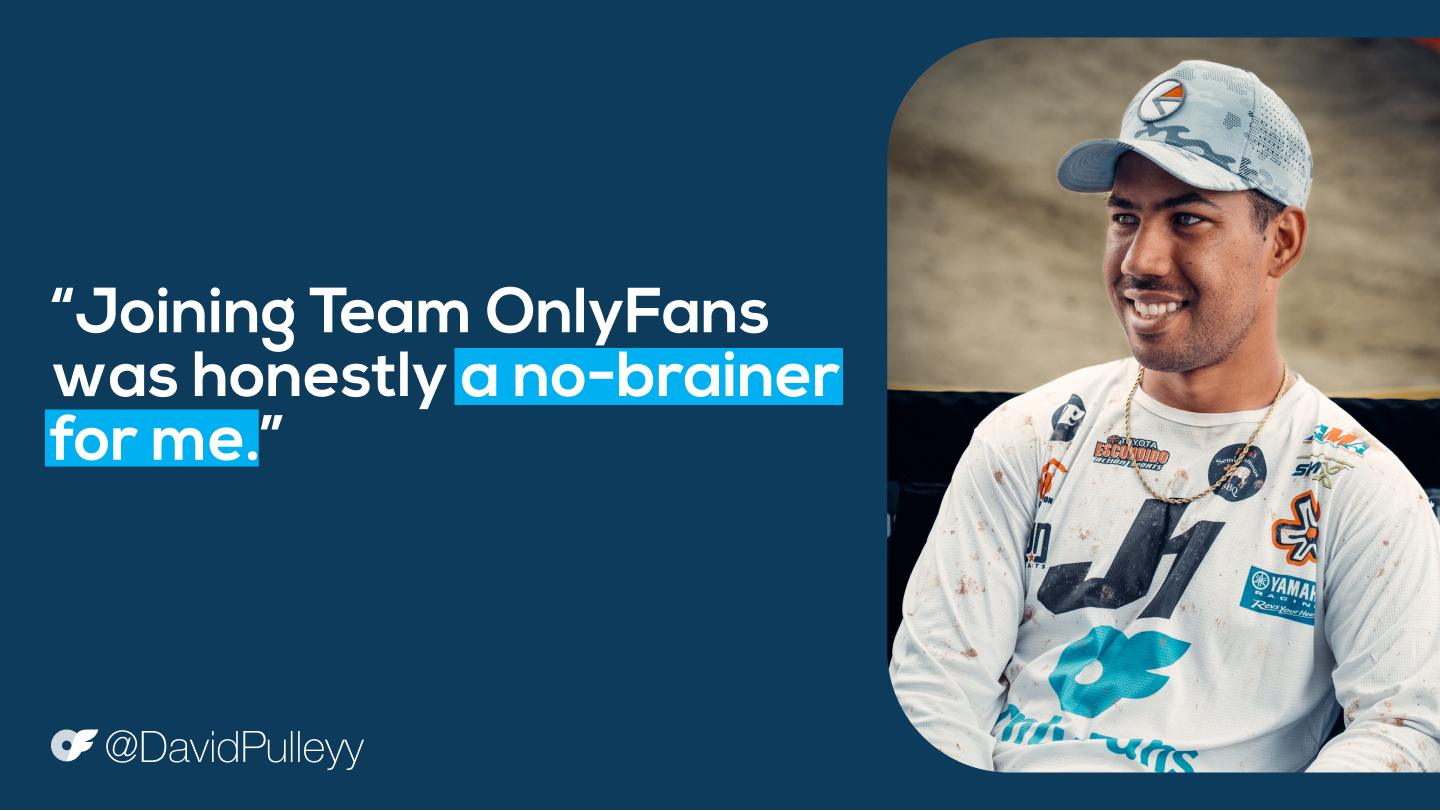 Where does your passion for Motocross come from?
Believe it or not, I actually stumbled onto Motocross accident. My dad was a professional watercraft and jet ski racer, and everyone assumed I was going to be a champion jet ski racer like him.
Then my dad got me a little Yamaha TTR 90 and and I just rode laps and laps until I was out of gas. From there on out, I was hooked on the sport of motocross and it became my true passion.
Fast forward to now, why did you decide to join Team OnlyFans?
Joining Team OnlyFans was honestly a no-brainer for me. I was already planning to launch a weekly newsletter with exclusive behind-the-scenes video content for my fans, so it worked out perfectly when I finally connected with OnlyFans.
Did you get any funny reactions telling people you're on OnlyFans?
At first, people assumed that I would be undressing! But once they did some research and talked with me, they realized that there's so much more going on with OnlyFans than adult content.
Whenever something completely new emerges, it is bound to trigger viewpoints. But isn't that the objective?
I am completely happy with my decision and honored to be an ambassador for the brand. Ultimately, that is what matters the most.
What do you think OnlyFans has to offer Motocross athletes?

Obviously there's the financial aspects, like supporting riders, and letting them be able to monetize their Motocross content.
But there is something to be said about a platform that lets you offer fans cool behind-the-scenes content you just can't post on typical social media.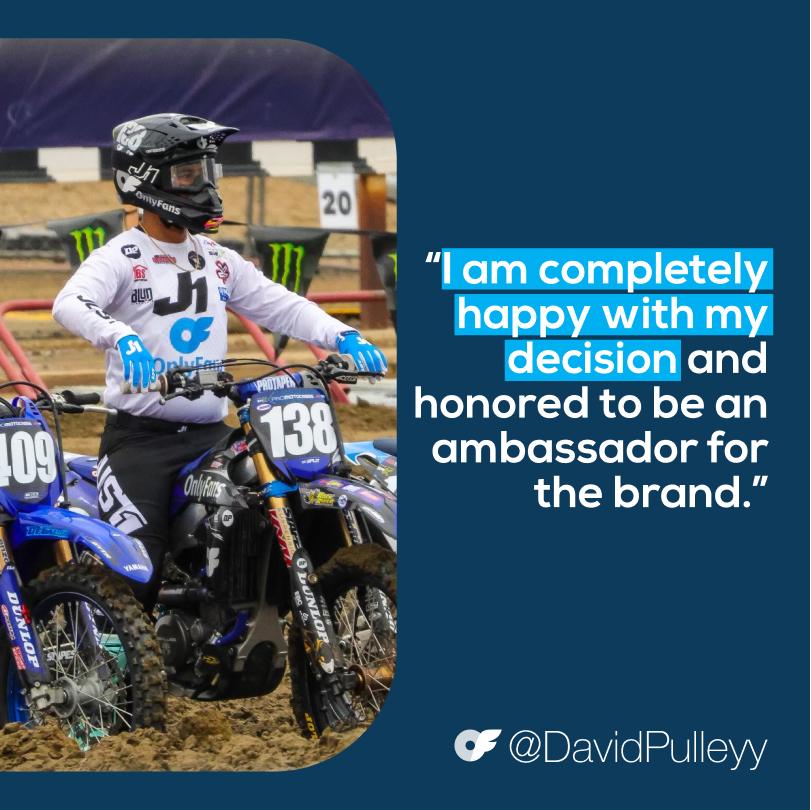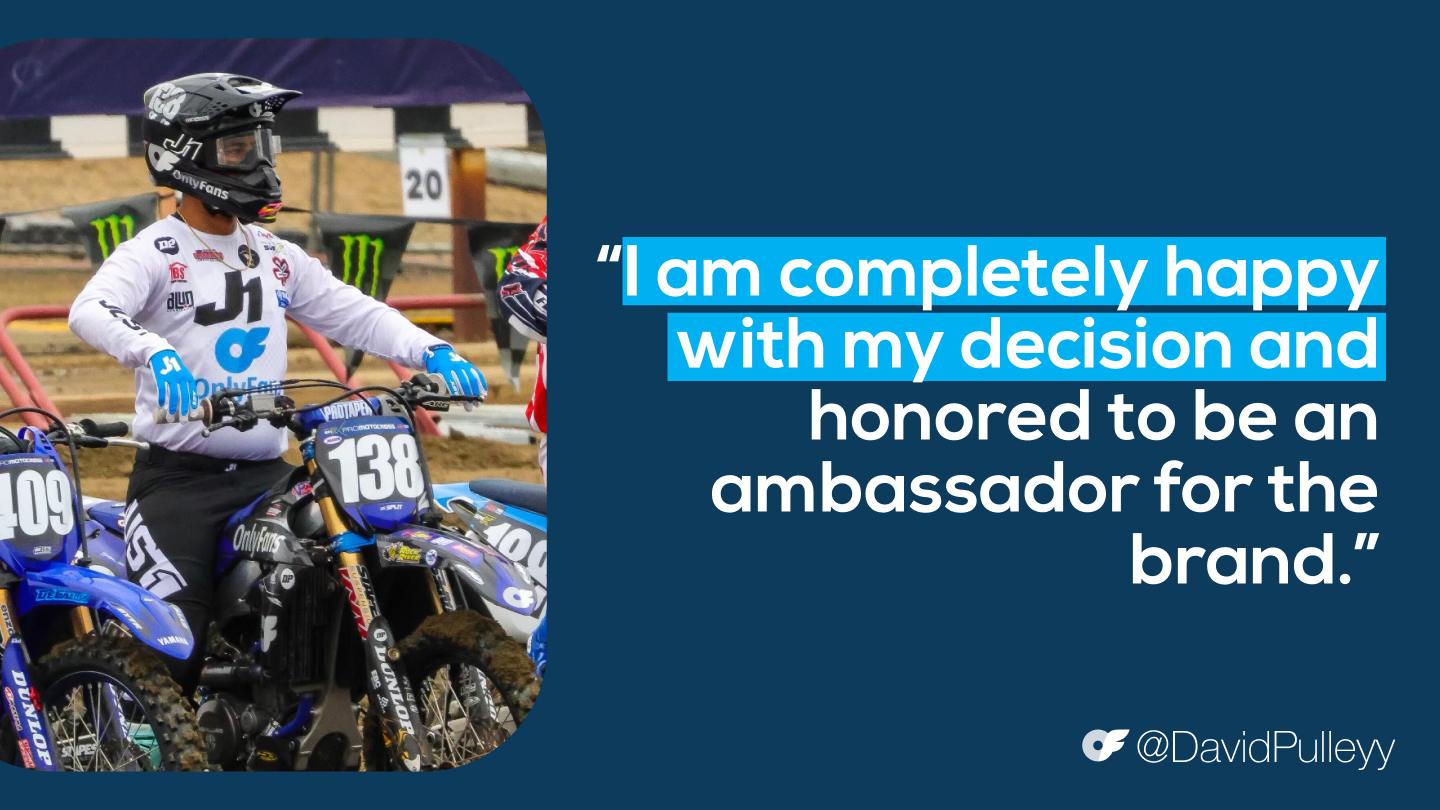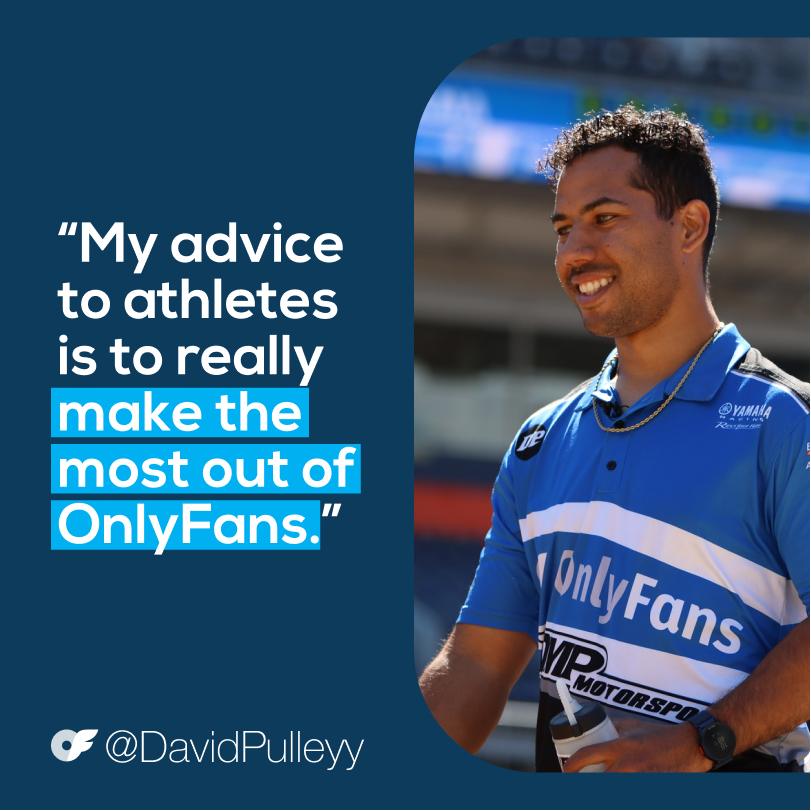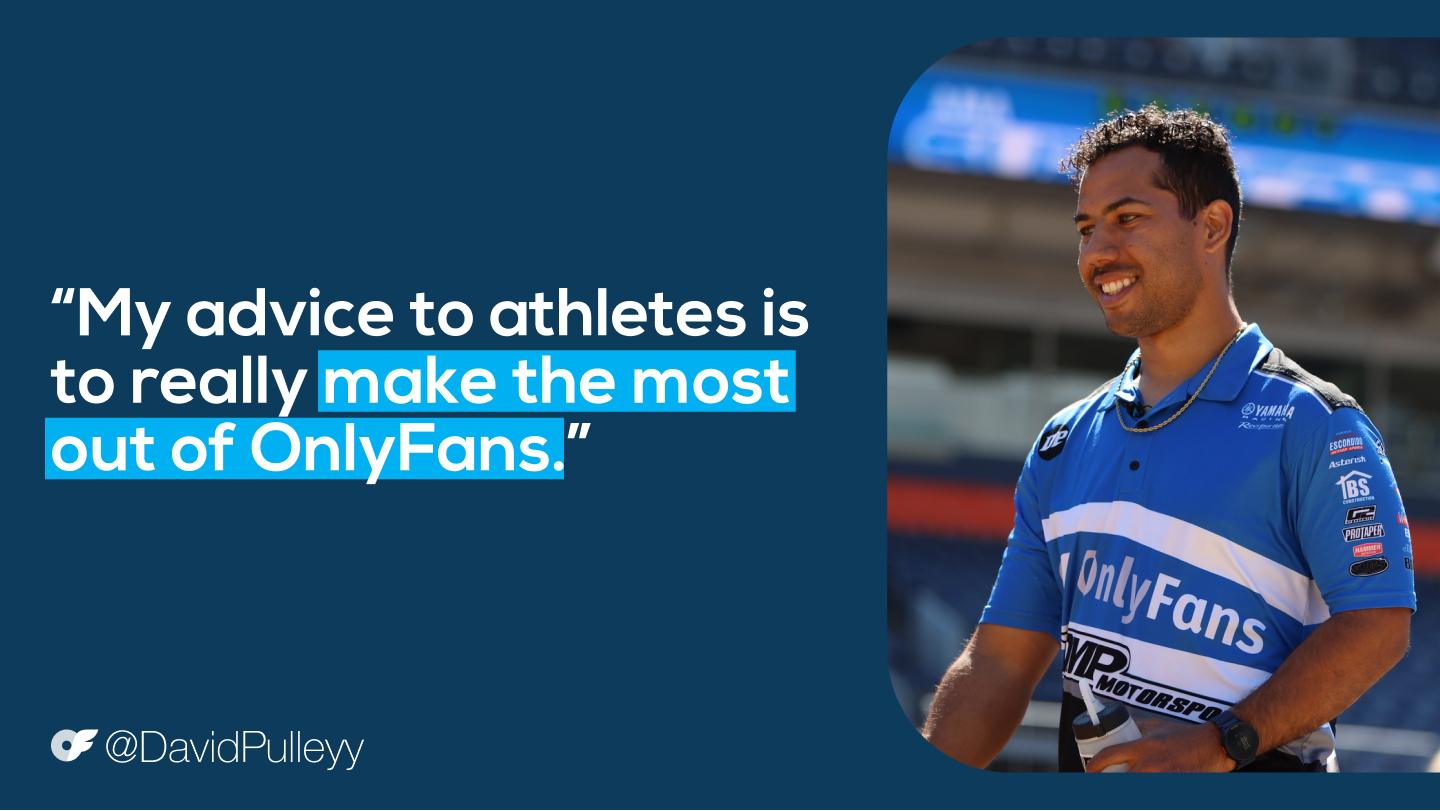 My advice to athletes is to really make the most out of OnlyFans. Monetize your content. Release cool POV race footage, and offer fans the chance to pay a few dollars to see it. Build your subscribers.
I plan to move towards the paid monthly subscription model down the road, or possibly create a separate account so the biggest enthusiasts can get never-before-seen content all at once. I might even incorporate signed memorabilia and product giveaways for my monthly subscribers.
There are so many possibilities.
Between your profile and OFTV channel, how do you decide what content to share on each outlet?

I post the raw, unfiltered versions of my Motocross footage and photos and videos of my daily life on my profile. My OFTV channel, on the other hand, features professionally edited content that immerses viewers in my racing.
This summer, I plan to start giving more in-depth looks into my day-to-day life and my training during the off-season.
What else are you looking forward to in the off-season?

I am looking forward to working with a new trainer I brought on board to help me prepare for the 2024 Supercross season. Plus I've got some boating and wakesurfing to do this summer in my spare time.
As far as next year's season, my targets are to be in the top 20 every weekend and be a "main event guy" at every event. So we will be working hard all summer to ensure we can reach and surpass those targets.
Is there anything else you'd like to say to your fans?

I am grateful for the unwavering support of my fans, sponsors, and family. As we look forward to the rest of 2023 and continuing into 2024:
"I aim to exceed your expectations and make you all proud. Thank you!"