Although December 10's IBF bantamweight title fight between Ebanie Bridges (aka the Blonde Bomber) and Shannon O'Connell took place in Leeds, it's clear the athletes were fighting for the pride of their native Australia. Read on to learn how Ebanie Bridges defended her title, and the post-match drama that ensued after the fight ended.
The Fight
When Bridges and O'Connell first squared off, Bridges appeared to be at an early disadvantage with O'Connell connecting early with a big right hook. However, in the second round Bridges found her form, firing back with a right hook of her own and a few body blows.
While O'Connell seemed to be the one landing the more unimpeded punches, Bridges' dogged energy and indefatigable tactics buoyed her through some of the more tenuous moments of the fight.
Bridges' persistence ultimately paid off in the third round when she hit back with a major blow sending O'Connell tumbling to the mat. At that point, it appeared that the match was Bridges' for the taking.
By the seventh round it was obvious that O'Connell could not make a comeback. Bridges ultimately defeated O'Connell via TKO at 1:45 in the eighth round.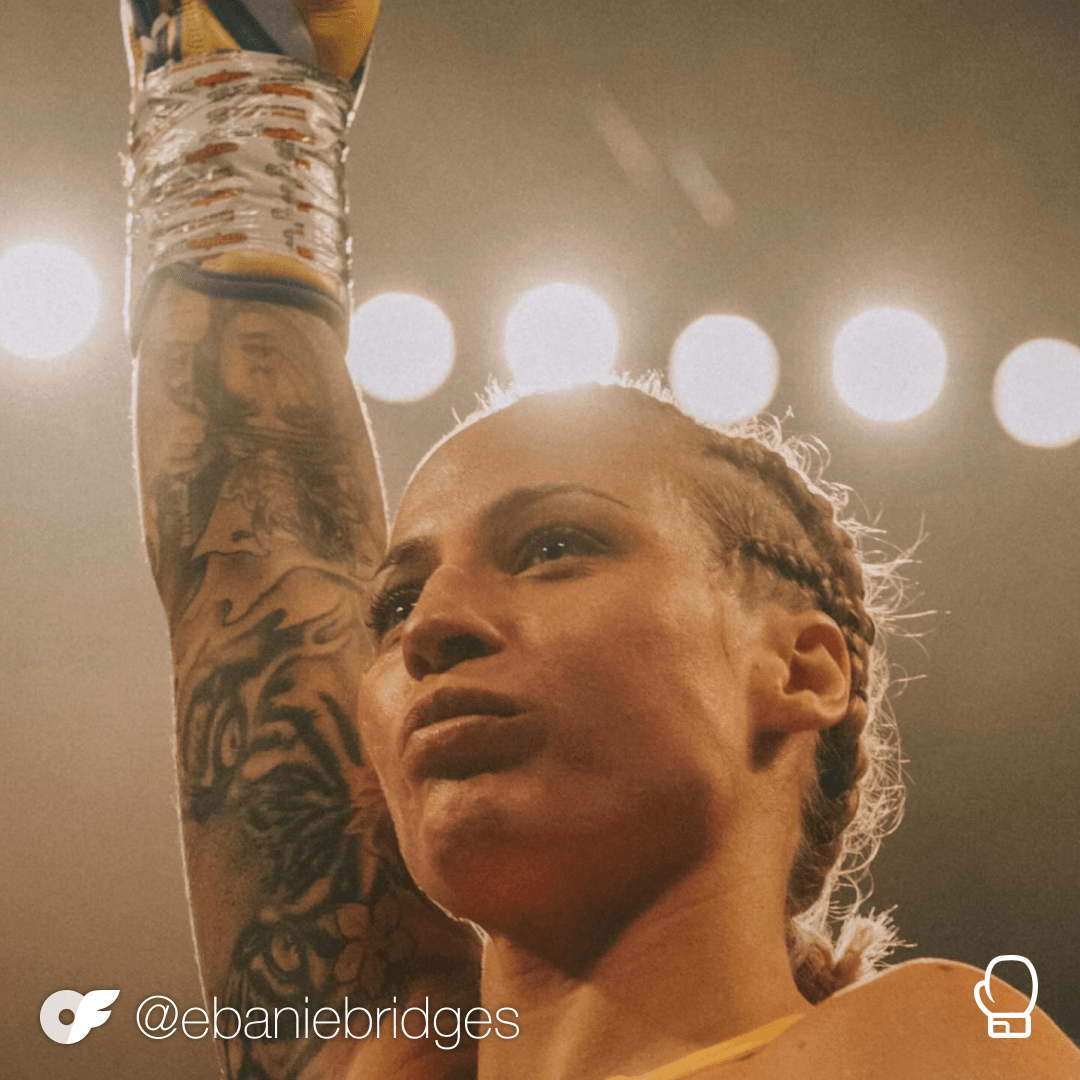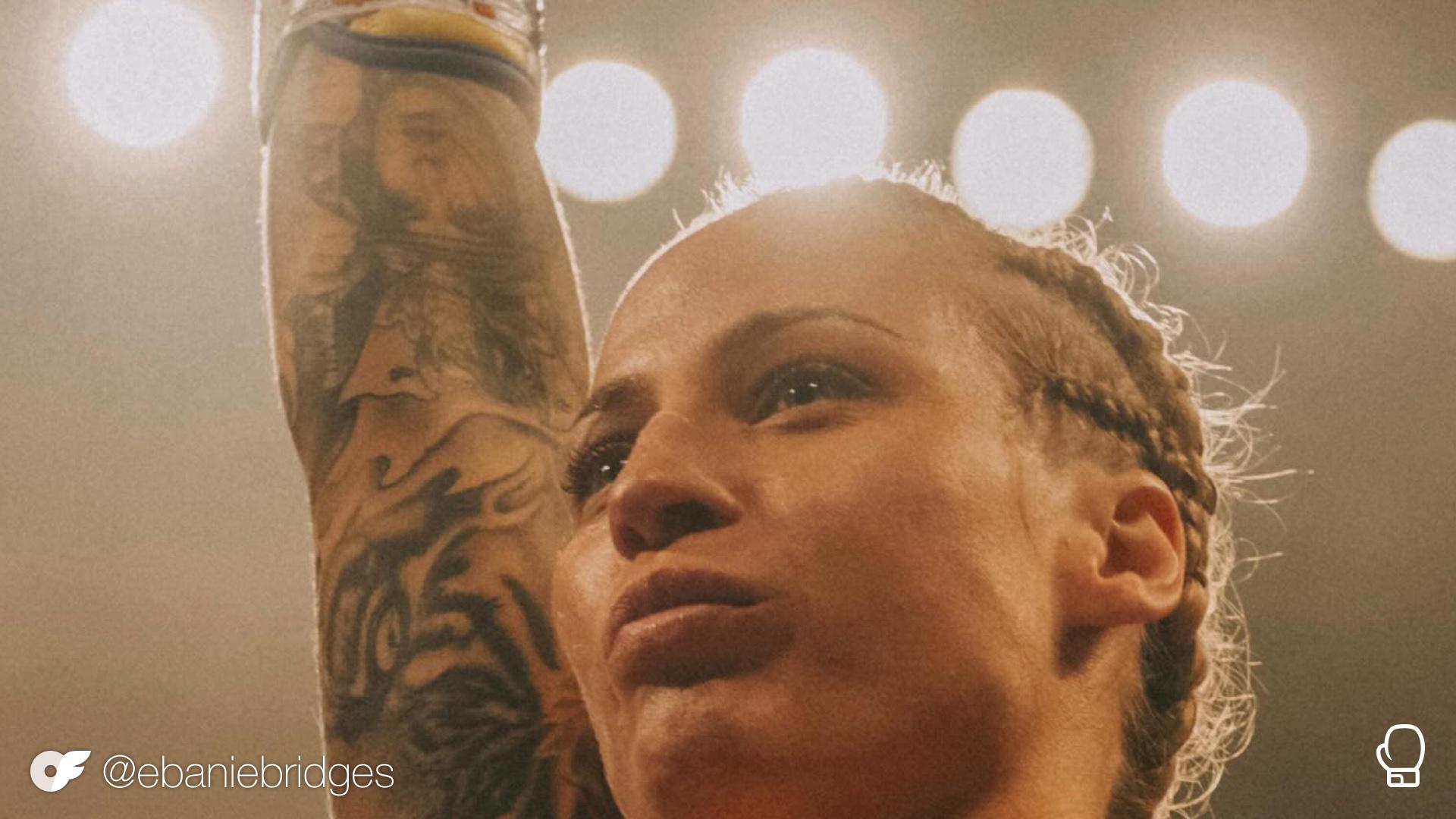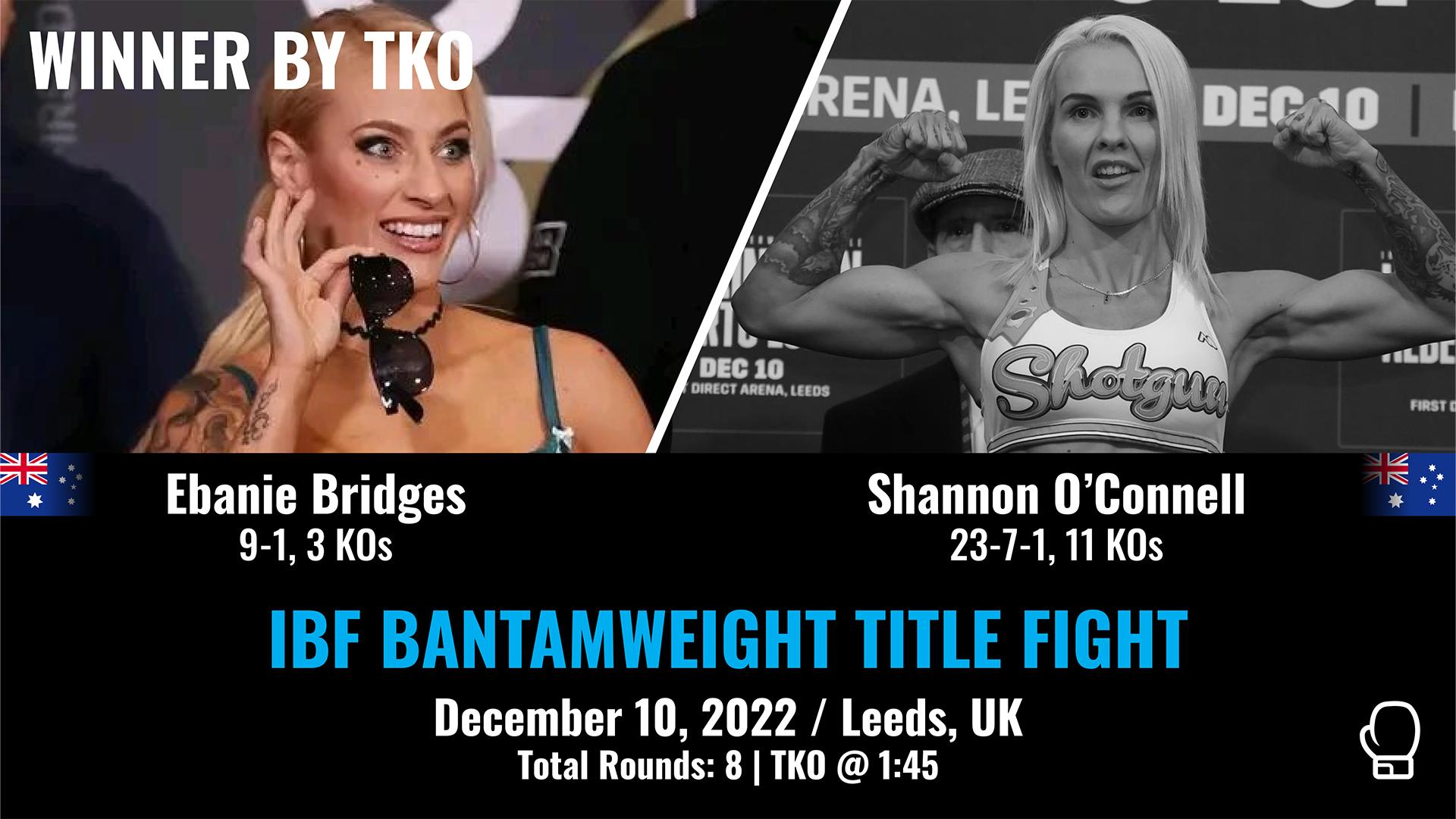 The Aftermath
The blows didn't stop when the fight ended, however. During the title belt presentation, O'Connell gave Bridges the finger and threw some obscenities her way. O'Connell's outburst was confusing, to say the least… Was O'Connell implying the refs had made the wrong call?
Bridges fired back with her own cheeky comments in the post-fight ringside interview. Responding to some insults O'Connell slung her way in the buildup to the fight, Bridges quipped, "Not bad for a skanky stripper, I must say!"
"I gave [O'Connell] respect all the way through as a boxer. I used to look up to her. Of course, I respect her for the fight she gave. It was a tough fight, the hardest fight of my career, but also one of the best wins of my career and the most satisfying" – Bridges
Bridges' December 10 victory over O'Connell marks the athlete's 10th professional fight of her career. It's up to her to keep her impressive record as she moves on to the bantamweight unification title fight.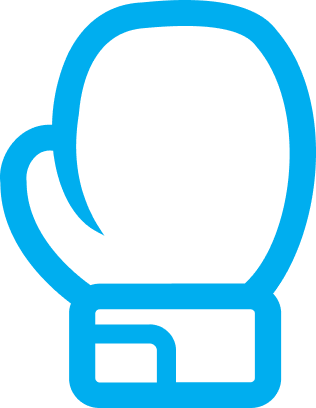 Check out more OnlyFans Sports coverage here.
What was your favorite moment from the Bridges vs. O'Connell fight? Let us know below!